At the May, 16 Planning & Zoning commission meeting, an application for coastal site plan to demolish a single family house and construct a new one at 68 Binney Lane drew significant neighbor interest.
The property at 68 Binney Lane, which is located at the end of a right of way, is owned by Binney Point LLC, which is registered to Jonathan and Breanna Kallman. The Kallmans live in a house next door and own surrounding properties at 63 and 66 Binney Lane.
The existing house at 68 Binney Lane was built in 1910 and has many zoning nonconformities, including those related to Floor Area Ratio (FAR) and setbacks. Attorney for the applicant Bruce Cohen said its chief nonconformity is its relation to the flood line. Also, he said, over the years, because the house is set low, it has been exposed to weather and storms.
Mr. Cohen said the building is not only low, but was built on rock ledge. He and architect, Joeb Moore of Joeb Moore & Partners, Architects LLC, of Greenwich said its systems – mechanical, plumbing and electric – are highly deficient.
The proposed house has less FAR (1,826 sq ft) than the existing house (2,564 sq ft) and both green area and impermeable surface would increase.
The project has been approved by Zoning Board of Appeals as well as CT DEEP who reviewed and approved the movement of some pilings, the location of the house, new sea walls and a new boat ramp.
Mr. Cohen said his clients have met several times with neighbors and have re-designed their original plan.
Cohen acknowledged that there are deeded rights to a right of way to the beach for a total of four properties, of which the Kallmans own two.
Cohen said the right of way is supposed to be 15 feet, and that the existing house encroaches over 9 ft into the right of way.
The applicant proposed that the new house will pulled back so the encroachment is lessened to 4.2 ft.
Architect, Mr. Moore, who designed the proposed new house, said for 1-1/2 years he and the applicants have worked with neighbors and reduced the square footage of the  house by 42%, and reduced FAR by 30%.
Chip Haslun of Johnson, Haslun, and Hogeman represented the Lauritzen Family Trust, owners of a 100-year-old farmhouse which is one of the two properties with right of way to access to Tomac Cove. He said that family is concerned about new encroachments to the right of way including a new wall or step down, rip rap drainage pad and staircase to beach.
Haslun argued that the proposed encroachments, which he described as "unnecessary," obstruct physical and visual access to Tomac Cove, and interfere with waterfront uses.
"Our position is that once that house comes down, and is no longer in the right of way, they can't go put a new house within it (the right of way) as well," Haslun said.
Christopher Bristol, representing David Nelson of 25 Ford Lane, a property to the west, and Bill Stoddard of 50 Shore Road, said his clients had similar concerns. He said his clients view the rip rap and retaining walls as an obvious discouragement to the right of way and access the water.
Mr. Bristol complained about a "stark lack of screening. "It's really all stone and concrete," he said. "This is a clear development issue."
Sue Olivier, at 60 Binney Lane, abutting owner with deeded rights to the right of way, said right the existing house does encroach 9 ft into the right of way, but that it is raised on piers. "You can go underneath it right now, and I use that right of way all of the time," she said. "The new encroachments will be right down to the ground."
Ms. Olivier said the applicants proposed stairs descending down to the beach without a good "hardship" reason. She said the original area was owned by Oliver Ford, an oysterman, and that this right of way stems back to him having accessed his boats.
Bill Stoddard of 50 Shore Road represented about a dozen of about 20-30 property owners with deeds granting rights and pertinents whose views are effected. Stoddard offered a perspective from a different side of Tomac Cove.
Stoddard said the new house does not block his view, "But we have to see it," he said, adding that the proposed house does not "suit the ambiance of Tomac Cove."
Stoddard said the proposed house does not have traditional rooflines, and was not at all fitting with the character of the Cove. He said the house appears as bulky and will "stand out like a sore thumb, unscreened."
"We're concerned it'll destroy the value of our properties," he said.
David Nelson of 25 Ford Lane said, "the obstruction of our view is not trivial," and that the view from his living room will be of a much taller building than the existing one. He noted that property owners are taxed assessed to include their views.
He said people who wrote letters of support for the project were people whose views are not impacted.
Attorney Cohen for the applicants said Mr. Nelson's complaints were unfair because Tomac Cove, which in Greenwich and half in Stamford, includes a variety of styles, including a large, visible office park, a substantial commercial parking lot that goes down to the water, and a very modern house, which he argued everyone has already gotten used to.
"It's not quite as pristine as Mr. Stoddard would have you believe," Cohen said. "The application is before you tonight is for coastal site plan approval only."
"We've done a thorough search of titles since 1895, going back to initial conveyances by Oliver Ford and Joseph Sawyer, and discovered only only five properties with deeded rights, three of which are owned by the Kallmans, one by Mrs. Olivier and one by the Lauritzen Family. "If me Stoddard thinks he has rights, he can take appropriate measures to assert his rights."
Mr. Stoddard referred to pertinent rights of dozens of neighbors and said that they related back to the original grant, but Mr. Cohen said he was unable to find them.
Mr. Cohen said that if Mrs. Olivier could crawl under the overhang through piers, she might in better shape than him, but that he didn't think it was possible.
Furthermore, he said that under Connecticut law, if a substantial encroachment encumbrance exists within a right of way for more than 15 years, the right of way is "extinguished."
"You can lose a right of way if you've lived with it for more than 15 years with an encroachment," he said, adding the house has been in the right of way since 1910.
Cohen said his client would improve the access way, but that they could not pull it entirely out of the right of way.  He said his clients would widen the access way and provide a way down so neighbors with deeded access can get to the water.
As for the conflicting points of view on deeds granting rights and pertinents, the Planning and Zoning commissioners said that would be a civil issue.
"It does bother me that there are two other people with access to the right of way an opportunity to have it obstructed, and it's going to remain obstructed," commissioner Margarita Alban said.
Alban said that nonetheless the applicant offered to provide better access to the beach and water, but the house is still "one third obstruction of the right of way."
"It's still a structure in the right of way," Alban said.
Mr. Maitland, chair of the commission, said the applicant was already greatly improving access to the water and beach, though he agreed that the commission could condition the approval on moving the house completely out of the right of way.
"Moving the house and taking the steps out I don't think should be a necessary condition," Mr. Macri said.
Mr. Maitland said he didn't feel strongly one way or the other.
Alban moved to approve the application with the following conditions:
that the improvement to right of way will not further impede access along said right of way to the beach
that the retaining wall on row will have standard steps built into it
that the corner of the house will be moved to it does not encroach on the right of way
that the stairs to the beach from the #68 be pulled out of the right of way
that the landscape plan has the approval of the two adjoining property owners at 63 and 66 for work on their property
All five commissioners seated – Maitland, Alban, Fox, Macri and Yeskey – voted to approve the application with the above listed conditions.
"Doing something about impeding views is tough because it is private property and the regulations are about protecting public views," said Patrick Larow, assistant Director of Planning & Zoning in an email.
---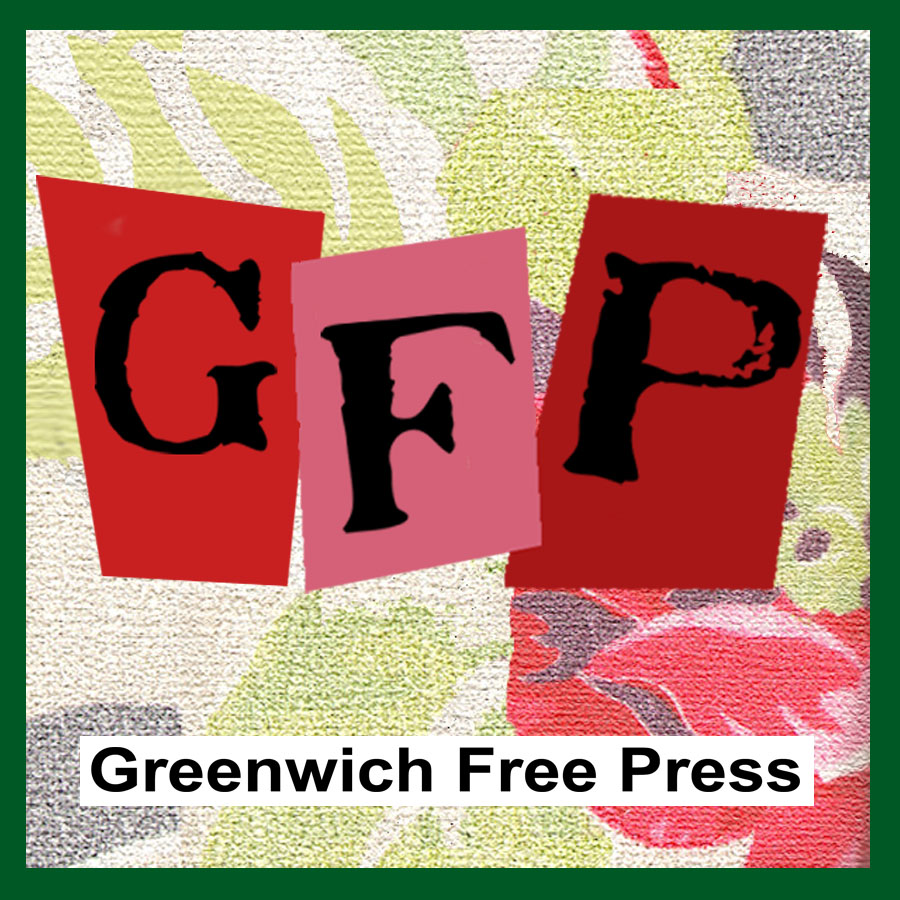 Email news tips to Greenwich Free Press editor [email protected]
Like us on Facebook
Twitter @GWCHFreePress
Subscribe to the daily Greenwich Free Press newsletter.