In one of his recent Friday e-blasts, "Community Connections," First Selectman Fred Camillo said his office had received several complaints about panhandlers disrupting traffic at Exit 5 in Riverside.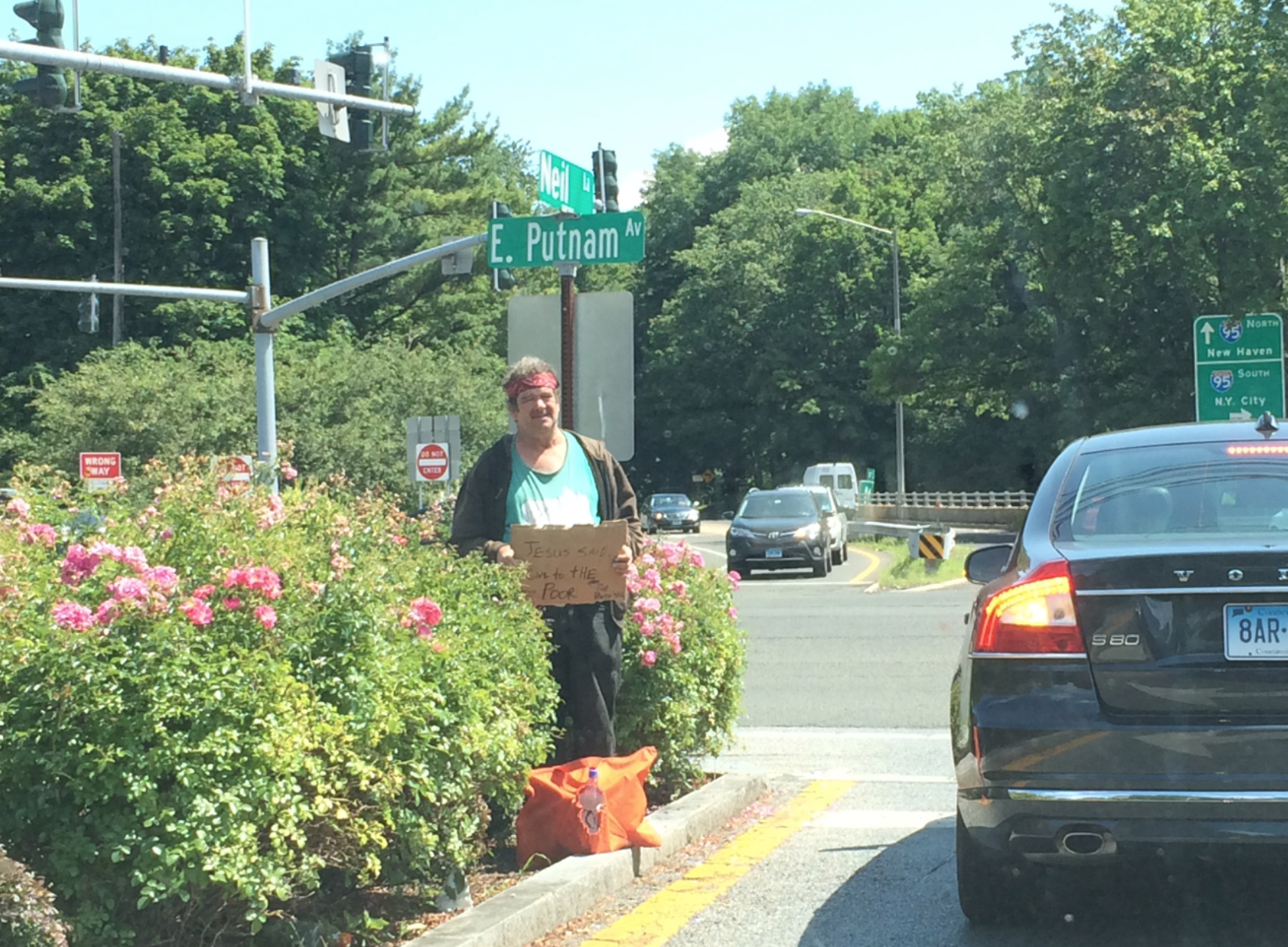 In local Facebook groups including Greenwich Connections, there have been dozens of comments, many suggesting the panhandlers are scammers. One comment said a panhandler's sign asked for bus fare, but he was later spotted in the driver's seat of a minivan in a nearby parking lot.
Nearby, the city of Stamford has put up signs saying, "Panhandling is Unsafe. There is a better way to give. Support Local Nonprofits. Stamford CT.gov, Search 'Giving.' Need assistance? Call 211."
"We are told by Greenwich Police that panhandling is a constitutionally protected right and police intervention can only occur if they are found to be doing so in the street," Camillo wrote. "Standing on the sidewalk or in the median is allowed."
Camillo said his office contacted Greenwich's Human Services Department who have dispatched personnel to meet the individuals multiple times.
"It is unfortunate that the offers to provide services available to these individuals have not been accepted – the same response you received in offering them employment," he added.
Camillo said the town is reviewing the options available on how to address this issue which could include installing signs or enacting an ordinance prohibiting panhandling.
This Thursday, Aug 25, the Board of Selectmen meeting will start at 10:00am and is in person at the town hall meeting room and via Zoom.