"I'm not overly happy with a lot of what happened in terms of how meetings ran. They were raucous at times and not always under control. This year I'd like to start off on a new leaf," said a freshly re-elected Harbor Management Commission (HMC) chairman Frank Mazza on Wednesday night.
After a year of bickering and even shouting during monthly meetings, Wednesday's meeting was nothing if not civil. Both First Selectman Peter Tesei and Selectman John Toner, ex officio on the commission were present for the election.
The elections determined three positions: chair, vice chair and secretary. It was noted that just five commission members were present. (Absent were alternates Gary Silberberg and Bernie Armstrong, and members Peter Quigley and Michael Van Oss).
Only Mr. Mazza was nominated for chair. The five members present voted unanimously in his favor.
For vice chair Mr. Bonney nominated Mr. Kinner. Mr. Kinner nominated Mr. Van Oss, though he was not present. With four votes in favor, and Mr. Kinner abstaining to vote for himself, he won the position.
In the election for secretary, Mr. Van Oss and Mr. Angiolillo were nominated. Mr. Angiolillo was elected secretary.
---
There was some discussion about mooring fees. All funds raised by the HMC sit in a dedicated fund, which now has approximately $240,000. Mr. Mazza asked whether HMC should have a capital budget. Lile Gibbons suggested establishing a finance committee to take in suggestions.
"Because we have such a large amount of money our our reserves, it could eventually be used to restore a town pier or for dredging. It is something a finance committee could explore. It should be something for the public good," Mrs. Gibbons said.
Mr. Mazza said that when the HMC completes its harbor plan, applications for docks will come to the commission rather than DEEP.
Lt. Bonney said he had always been in favor of public transient moorings for people who would like to arrive by boat in Greenwich and go shopping or out to eat. "They aren't allowed to land on a town dock and they have to pay to arrive on a private dock and get some sort of water taxi back and forth," Lt. Bonney said.
Mr. Mazza opened comments up to the public. Bill Bennett argued that the current fee system is unfair.
"We're collecting from one group and spending the money to benefit every boater," he said, describing the situation as 'the Redhead Rule. '
As long as only mooring holders are paying a fee, rather than all state registered boat owners, there was consensus on the commission and among public in attendance the situation is unfair. Mooring holders number 700-800, while there are approximately 2,400 state registered vessels in Greenwich. Mr. Bennett argued that all boat owners should be contributing to the welfare of the harbor. Instead, the mooring owners are the minority (Redheads), each paying a $75 mooring application fee.
Lile Gibbons brought up the topic of dredging of the Mianus River by the State. The state DOT has agreed to spend $2 million to dredge Mianus channel, but is waiting to go before the bond commission to ask for another million dollars. Mr. Steadman said the DOT has been very helpful lobbying for the project, though the DOT will not continue to oversee marine issues, and a new Port Authority will be created to take over as of July 1.  Gibbons said the Army Corps of Engineers (ACE) wants to put the project out to bid in June, but it may not be approved in time by the bond commission.
Mrs. Gibbons said that the chapters for the harbor management plan have made some progress, but the commission had received no feedback from the first five chapters, which have been posted on the Town website for over a month.
Mrs. Gibbons listed some issues that should be addressed specifically in the plan, including, moorings, dredging, water quality of subsoil, flooding, flood controls, erosion. Other issues Mrs. Gibbons listed included icing in the harbors, littoral rights of homeowners, dredging, both federal and non federal, and identifying abandoned boats and moorings in the harbor.  She said she'd like the public's feedback at a second public hearing on these topics.
Mr. Bonney said that derelict vessels have been a problem and that Parks & Rec won't allow police to deposit the vessels on their property on Grass Island, and that it is expensive to dispose of the vessels.
Mrs. Gibbons said that John Goucher at state DEEP reviewed the draft chapters and commented that they were too general, and must be more specific.
In anticipation of the second public hearing, Mr. Angiolillo said it would be helpful to seek input on concerns from the boating community. Mr. Mazza said the chapters posted online haven't received a single comment.
Mr. Angiolillo suggested a more proactive approach such as distributing a questionnaire , rather than posting chapters on the Town website and hoping for feedback.
The next meeting of the HMC is May 20, 6:00pm in the Mazza Room at Town Hall.
---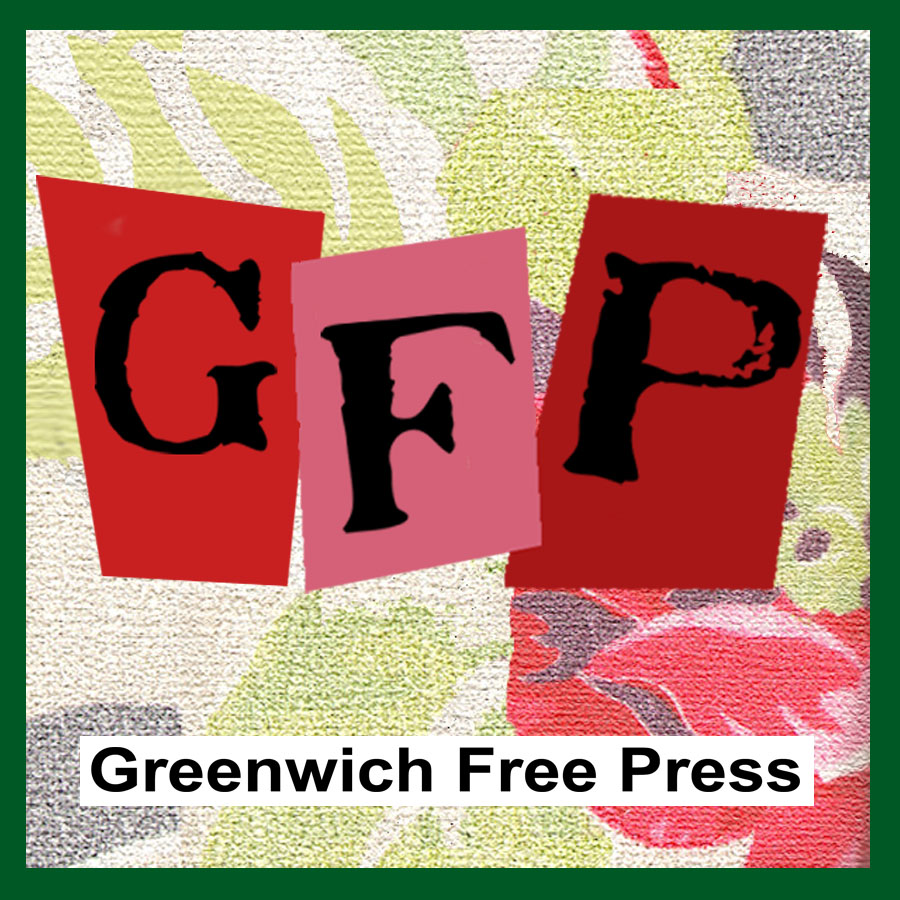 Email news tips to Greenwich Free Press editor [email protected]
Like us on Facebook
Twitter @GWCHFreePress
Subscribe to the daily Greenwich Free Press newsletter.