Amina Ahmad, from the Greenwich's Town legal department kicked off what would become a feisty back and forth at Thursday's Board of Selectmen meeting. 
On the agenda was a dispute between Greenwich Harbor Master, Ian MacMillan, and Greenwich boater Charles Zoubek, of 25 Indian Chase Drive, who had moored a boat in Chimney Cove for 60 years, but was recently denied a permit for the mooring.

"The bottom line is Mr Zoubek said the harbor master denied him the mooring at the location he requested," Ms. Amana said.
Ms. Ahmad explained, by way of background, that Mr. Zoubek wrote to the CT Dept. of Transportation Commissioner, Mr. Redeker, and received a response, dated June 30, 2015 from Mr. Salvatore in the Department of Transportation (DOT) maritime division. Mr. Salvatore's response was that the issue was not one for the DOT. He said that Special Acts 93 and 288 give the Board of Selectmen authority to regulate "anchoring and mooring of vessels, boats and craft."
Mr. Zoubek claimed he was initially given permission to deploy his mooring and paid a fee, but that the Harbor Master changed his mind a day later.
On his part Mr. MacMillan pointed out that Mr. Zoubek had never had a permit for the disputed mooring. The harbor master has repeatedly complained in public meetings that there is a problem with unpermited moorings, and vendors installing moorings where the boater has no permit.
"Why haven't you filled out the application for all those years?" Mr. Marzullo asked Mr. Zoubek.
"I didn't know there was a requirement," Zoubek said.
Mr. MacMillan listed reasons he had offered Mr. Zoubek an alternate spot for his mooring. One was the proximity within the buffer zone of an Osprey platform owned by Mr. Steinberg. A second reason was that the water was too shallow. And, third, MacMillan said he was alerted by a vendor that Mr. Zoubek's mooring tackle was designed for "raft-ups," for which the predicted use is gatherings of multiple boats.
"We will need some input from the DEEP and their wildlife experts," Ms. Amana said, after mentioning she'd already been in touch with Conservation Director Denise Savageau and the State DEEP Wildlife Division.
Ms. Savageau explained that there are about 20 nests in Greenwich, though not all are atop poles. She said that the Audubon is primarily responsible for installing Osprey platforms in town and that the state rule for a 600 ft "buffer zone" is merely for "guidance." She said that there are moorings up and down the coast within 600 ft of Osprey nests.
"Osprey's fish. They make a mess. Some people don't want one in their back yard. … They don't always nest on poles we provide," Savageau said, adding that sometimes the protected birds nest on cell phone towers, and even once attempted to build atop a crane in Greenwich Harbor.
Ms. Savageau said Ospreys were until recently almost an endangered species and are an important part of the food chain. She said Osprey were near extinction, and that the platforms provide nesting habitat. "We do not think that putting a residential boat mooring would be a problem for an Osprey nest," Savageau said.
Subsequently, Mr. MacMillan showed the Board of Selectmen a photo from 2013 of a retired Police Officer's "raft-up," and said Mr. Zoubek intended to re-use the mooring and tackle.
Mr. MacMillan said that raft-ups were the "predictable use" of the mooring, and should not be in the buffer zone of an Osprey nest.
"The Conservation Commission thinks this is a pretty normal activity, we don't expect a residential mooring to have an impact on the Osprey nest," Ms. Savageau, Greenwich Conservation Commission

Mr. Zoubek, who asked to have the rejected mooring permit request be put on the Selectmen's  agenda, introduced himself as a 62-year resident of Greenwich, including 42 years on Chimney Cove, "where I have had a mooring I've used actively until it was taken away by the harbor master recently."
"It's no secret to the Selectmen that the two-year feud between Mr. MacMillan and retired policeman allegedly blocking access to a private channel, which resulted in an order that it be removed by Mr. MacMillan," Mr. Zoubek said, adding that the day after approving the permit, the harbor master changed his mind.
Mr. Zoubek said on the morning of June 22, when the Harbor Master saw equipment purchased from the retired policeman on a mooring service boat, he called to say the permit was revoked.
"Quite a coincidence that my permit was revoked the same morning he learned of my connection to the retired police man," Mr. Zoubek said, suggesting the rejection was personal and that the concern about the Osprey nest was "an excuse."
"I'm not here to ask for a new auditorium or pool. I just want my mooring back," Mr. Zoubek said.
Mr. MacMillan showed the Selectmen a photo of Mr. Silbereisen's raft-up from 2013, in an attempt to illustrate what he felt would be the "predicted use" on the part of Mr. Zoubek. He explained that Mr. Zoubek had purchased that tackle and mooring from Mr. Silbereisen and that a vendor asked Mr. Macmillan if he was allowed to deploy it with the knowledge the tackle was designed for use for raft-ups.
Mr. MacMillan read the State statute of the state that gives him "sole" judge of designating mooring locations.
"You've being very disingenuous," Mr. Tesei said to Mr. MacMillan. "We're going to get a harbor management plan, with everybody's cooperation, and then you'll rule supreme and be a happy man, but until then we'll respect the charter that people wish to adhere to with the Special Acts. This is rightfully under our purview. What we choose to do with it is another issue, but we have the permission."
Mr. Marzullo asked the harbor master whether the attorney general had ruled on this issue of jurisdiction.
"He said he didn't think the Board of Selectmen have authority to override a statute of the state," Macmillan replied.
Mr. Tesei said the photo of Mr. Silbereisen's raft-up reminded him that Mr. MacMillan had worked for residents of Mead Point and suggested there was a perception that he had a conflict of interest and was biased against Mr. Silbereisen, and now Mr. Zoubek because he had been a dock master at Mead Point.
Mr. MacMillan said Mr. Zoubek had never paid for a mooring permit and that 2015 was the first year Mr. Zoubek had ever even applied.
"No permits. No permission. No nothing," the harbor master said of Mr. Zoubek's history of having a mooring.

Mike Finkbeiner, a licensed land surveyor presented a map identifying where the Osprey nest is in relation to both where Mr. Zoubek wants his mooring and where an alternative has been offered.
Mr. Zoubek  said it was a lie that the harbor master contacted him with an alternate location by Tweed Island, and that he didn't want it anyway because the one he'd been using afforded him a view of his boat from his house.
"If the Board assumes authority for stationing of vessels they will need to have equipment for accurate precise reproducable latitudes and longitudes," Finkbeiner said, adding that he has invested in mapping equipment to the tune of about $150,000. "There is enormous confusion in the Town records and  applications as to exact locations."
"If you think your special acts override General Statute 15-8 that says the harbor master shall have authority to station vessels, I hope you're prepared to make a serious investment in mapping equipment."
"This is all moving into the courts very rapidly," Finkbeiner continued. "By rapidly, I mean Monday," he said referring to the court date for the law suit of Karen Sadik-Khan versus the Stamford and Greenwich harbor masters and shellfish owner and fisherman. "If you would like to be the adjudicators of these issues you will need to have a very well-developed charting, mapping and regulatory system to keep track of this."
Mr. Tesei disagreed. He said the Special Acts give the Selectmen authority until the Harbor Management Commission completes its Harbor Management Plan.
"I don't think we're taking any action today," Tesei said.
"We will circle back to DEEP on the osprey issue," Ms. Ahmad said.
See also:
Comments at Public Hearing Focus on Dredging, Harbor Master and Issue of Authority
Old Greenwich Resident Taking Harbor Master, Shell Fisherman to Court
Greenwich Harbor Master's Report: Shrinking Harbors, Fewer Moorings
---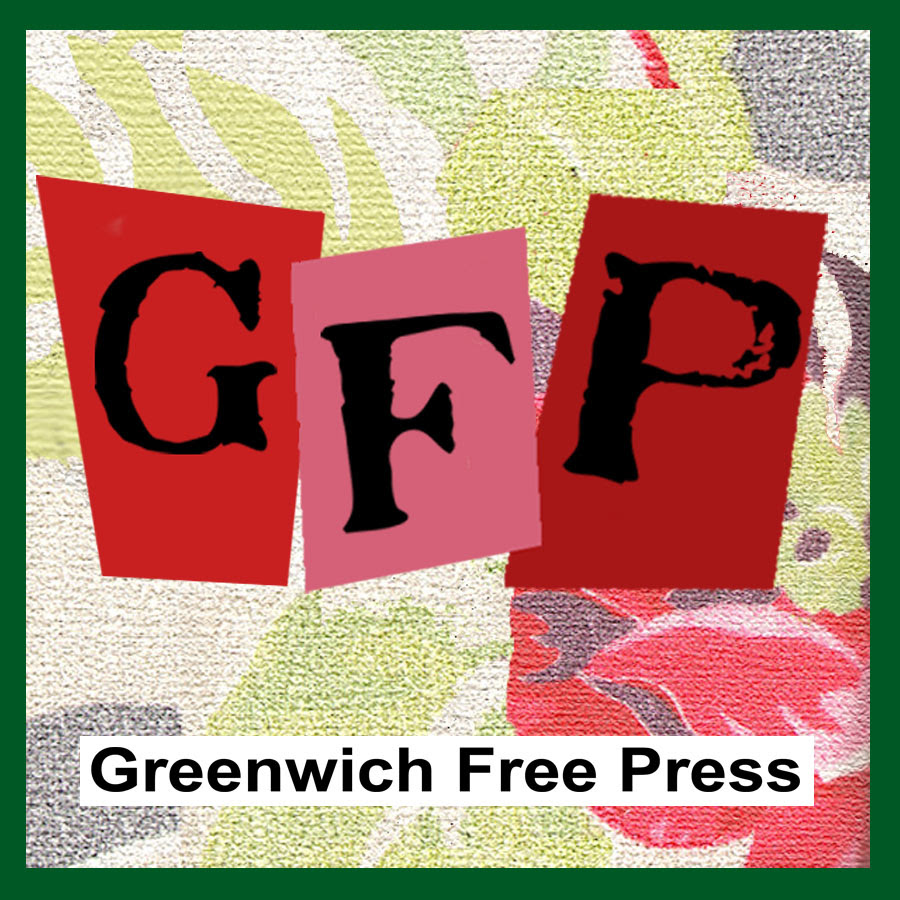 Email news tips to Greenwich Free Press editor  [email protected]
Like us on Facebook
Twitter @GWCHFreePress
Subscribe to the daily Greenwich Free Press newsletter.