District 8 RTM member Carl Higbie has drafted a town ordinance having to do with mask wearing requirements in Greenwich.
Higbie submitted his proposed "bill" titled "My body, my choice. My business, my choice" to RTM moderator Tom Byrne on Sept 4 and told GFP it will be brought as a motion from the floor at the Sept 21 RTM meeting. He said Laura Gladstone will second the motion.
"My body, my choice. My business, my choice"
The town of Greenwich, its affiliates and employees will support Mask wearing as a personal choice only. Greenwich will not allow or enforce any government mask requirements for individuals or businesses within the town limits. All persons have the choice to wear a face mask. Private businesses have the choice to request patrons wear a mask or face covering.
The town of Greenwich will not require or enforce upon any business or commerce to cease/slow operations or close down in response to other COVID (China Virus) protocols.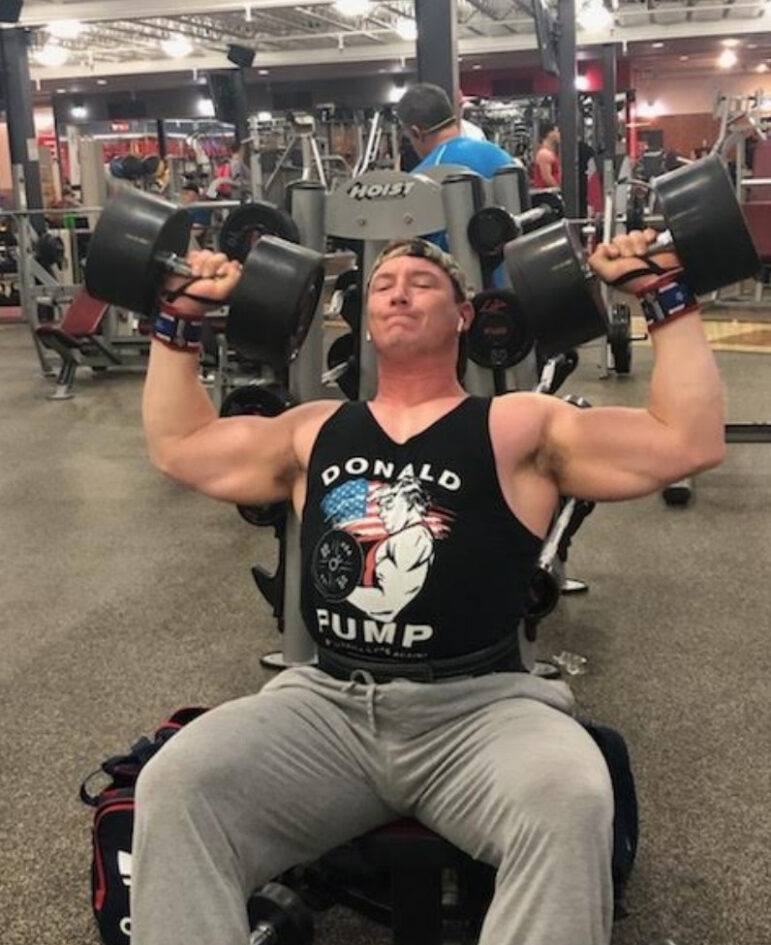 Higbie said it was not a coincidence that the language of his "bill" is similar to the pro-choice slogan surrounding issues of bodily autonomy and abortion.
"I'm pro life," he said. "It is a bodily choice. It applies to both. It's either your body or it's not."
"My intent is not to ban masks but to have the government not have a say over my health precautions over my body. I know what's best, and as a legislator, people know what's best for themselves or for their business. The second part of the bill is about businesses and not shutting them down."
He described it as ironic that Governor Lamont and Greenwich First Selectman Fred Camillo decided to shut down the economy even as they continued to receive paychecks.
Reached by phone Friday, Camillo said Mr. Higbie had not contacted him about the proposal, and while he disagreed with it, Higbie had a right to bring it before the RTM and have it debated.
"We can't disobey the laws of the State of Connecticut or an executive order from the Governor," Camillo said. "We just don't have that authority."
Higbie did acknowledge that the town attorney advised him the bill was not in legal order, but Higbie hoped the proposal would taken up and receive a 2/3 majority vote.
"The definition of socialism is the government taking 100% taking control of the means of production. That's a scary thing," Higbie said adding that a friend of his had to permanently close his Greenwich restaurant back when restaurants were ordered closed.
Camillo declined to comment about the socialism charge, but said if Higbie's proposal somehow goes through it would put police in an impossible position.
"It's not just officials, it's the men and women who wear the blue uniform who took an oath too," Camillo said. "It puts them in a very awkward position where they wouldn't be following a pledge they took.  I took the pledge in Hartford on Dec 1 to obey the laws of the country and state, and ordinances of the town. I can make an emergency declaration here, but it cannot be in conflict with the Governor or President."
Camillo said Connecticut, and especially Greenwich, which is just over the state line from New York, had done well flattening the Covid curve.
"I don't want to see the economy shut down again," Camillo continued, noting that he had not closed any businesses – the Governor's executive order did so – but rather closed town facilities and the senior center.
"The senior center is still closed," he said. "That makes sense because it's a vulnerable population."
"We were 15 minutes from a hot zone in New Rochelle, which was first in the country, and we had a lot of people working in New York," Camillo recalled of the situation in back March. "We're still in a vulnerable spot, we're a border town."
Higbie described his bill as two-pronged. It addresses the choice of mask wearing for individuals. It also says private businesses shouldn't have to require mask wearing.
"It removes government control from both," he said adding that since his proposal began circulating his phone has been ringing off the hook.
"People in government are kicking and screaming, saying we need to keep control, but I have hundreds of people in private emailing and texting me saying, 'Thank God, (for your proposal) Carl.'"
Higbie is aware that the 230 members of the RTM, the town's legislative body, will fall on both sides of the debate.
"The other thing is I'm not anti mask. I encourage people with comorbidities to wear a mask, and if they invite me inside and ask me to wear a mask I will do that and respect that, but I don't think there should be a blanket policy."
Higbie said more than 98% of Covid deaths were among people with comorbidities and that states and countries with strict mask laws have some of the highest infection rates.
"What this is, at the end of the day, is this is a vote about whether you are better suited to make decisions for your body and your business, or do you want to hand that over to the government?," Higbie said. "People are legislating out of fear. You can't wrap the populace in bubble wrap. You have to let commerce and the economy operate."
Camillo, on the other hand, said mask wearing requirements were akin to requiring people to wear seatbealts or not smoking in public places.
"I want normalcy to return," Camillo said. "I want people to be able to make a living and feed their families, but we have to do so with an abundance of caution. Following the protocols is not only the right thing to do. You have to do it."
Besides, he said, "We didn't close any businesses. We closed facilities temporarily, and the senior center is still closed, which makes sense because it's for a vulnerable population."
"I'm not a fan of a big government, but you need to have some laws," he added. "If we were all angels, we wouldn't need certain laws."
"We don't get to pick and choose which laws we follow," he added.
See also:
After Weekend of Teen Parties, Greenwich First Selectmen Asks, "Why take that chance? Why be selfish? Why be reckless?"
July 24, 2020