Across the country and around the world, the tiny house trend is meeting the objective of a simplified, sustainable life at a fraction of the cost of traditional home ownership.
An offshoot of the tiny house movement is that of the tiny house on wheels.
Rather than a home with a traditional foundation, think of a trailer and wheels integrated into an actual tiny house.
As a result, in Greenwich, the tiny house is not considered an addition, and therefore not factored into FAR calculations or property taxes. Instead, like a camper or RV, the tiny house on wheels is taxed through the DMV.
Think of the opportunities.
Grandma comes to visit and wants a break from the kids, dogs and commotion. The tiny house on wheels affords both privacy and quiet.  Maybe it's a pool house. Maybe it's for guest quarters.  A yoga studio. A man cave.
Simply run an extension cord and garden hose out to the tiny house on wheels for heat, air conditioning, running water and all manner of modern conveniences.
Greenwich P&Z inspector Jodi Couture cautioned that the structure must not be permanent.
"If someone was to turn one of these into a permanent structure such as a pool house or shed, I would consider its floor area countable and something that is required to comply with setbacks," he said.
Indeed, given that caveat, the sky's the limit.
In Greenwich, residents Ken and Tori Pond launched Craft &  Sprout in 2016 and since then they've made six tiny houses on wheels, and have several more in the works.
"In Greenwich you can have up to a 30 ft camper or RV on your property," Ken said. "If it's no more than 8-1/2 feet wide and you drive it on."
Overall the prototype they keep in their back yard when they're not on the road, is just 300 square feet.
"As soon as you take it off the wheels and it touches the ground, or if you connect to septic or sewer or permanent water or gas, you are subject to building and zoning regulations," Ken explained. "We see it as an accessory structure rather than an option for full time living. You can take it with you when you move or include it in the sale price."
In fact, the Ponds have moved tiny houses across several states. "We can move it for you or you can hire a company for $1.00 to $3.00 a mile," Ken said, adding that he recently moved a tiny house from Greenwich to Vermont.
In the area of back country, where for decades big families gravitated to big houses on several acres, the Ponds brainstormed their first tiny house.
As for the name of their business, "Craft" is a nod to the making of tiny houses, as well as sheds, tree houses and chicken coops. "Sprout" is a nod to the four young Pond boys, who are drawn like magnets to the tiny house on wheels in their back yard.
"It doesn't matter if you have 10,000 square feet, they want to be on top of you anyway," Tori said. "They love having sleepovers in the tiny house," she continued, adding that it also makes a great pool house.
Tori said the tiny house on wheels has also made her and Ken more aware of the way they use space, and the way they raise their boys.
The Pond boys, who earn their allowance by recycling bottles and cans, also love coming to tiny house fairs and talking to people about sustainable living.
The Ponds' son Dylan, 7, wrote a 26-page tiny house book at Parkway School, and their 10-year-old Ethan brought the New York Times story about on their parents' business to school to share for current events.
"The older boys love to answer questions about water use or how to contain the water and use it in the garden," Ken said, adding that if  biodegradable soap is used, the 'gray water,' from washing dishes and showering can be used in the garden.
At the Ponds' 4-bedroom back country house with its swimming pool and long driveway, the contrast to their Craft & Sprout tiny house on wheels is dramatic.
"People who live in tiny houses rent storage space for their off season clothes and belongings," Ken said. "In this house you don't have five winter coats. You have one."
And while tiny houses on wheels fall under the guidelines of RV's or campers, aesthetically there is no comparison.
Tiny houses on wheels look like traditional houses. They're built to last and use traditional building materials and methods.
"This tiny house plugs into an extension cord," Ken said, pointing to a yellow extension cord that snakes its way from his family home.
"We made this house in 2016, and to date 70,000 people have passed through it," Ken said, adding that it is such a curiosity that people wait in long lines for a tour. "Our entire summer is booked with Festivals, Maker Faires and Guest appearances such as the Newport Flower Show in RI."
"Our clients take these to RV parks," Ken continued. "We know someone who just got started filling a campground in Pennsylvania with enough room for 100 tiny houses. So far they have eight. We are also working with the owner of a race track in Connecticut for rentals of tiny houses on 300 acres."
The Ponds advise that every town has different regulations for tiny houses on wheels.
"Just check your zoning regulations because every town is different," he said. "Each town allows you to do it. It just depends on the rules for parking a camper or RV."
"In Greenwich, people know we have this house on our property, and as long as we abide by the zoning rules, we're fine," Ken said. "It is not legal for full time living."
Ken and Tori's backgrounds were ideal for their Craft & Sprout enterprise. Ken ran  a construction company for 20 years, specializing in additions and remodeling. Tori did interior design work. Together, for a time, they also owned several multi-use buildings with laudromats, bodegas and rental apartments in Fairfield County.
But their tiny house on wheels business is where their hearts are.
The dream of a tiny house on wheels starts with phone calls, Skyping and a the process of a quote.
"We start with a customer's wish list and then factor in the reality of the budget," Tori said.
The Ponds point out that in Greenwich homeowners may pay $200,000 or more for a one bedroom, one bath addition, so the tiny house on wheels is an economical alternative.
"A tiny house on wheels is a third of the price and takes half the time. And they can take it with them to their next house," Ken said. As for taxes, he said the tiny house becomes cargo on the trailer. "You are paying tax to the  DMV. It doesn't impact your property tax. You're already paying tax on the grass."
"We delivered a one bedroom one bath tiny house with a wraparound deck for $78,000," Ken said.
The price of a tiny house on wheels starts at about $45,000 and can go up to $85,000 depending on the customer's wish list.
The trailer is custom made for the tiny house, which ensures it remains mobile.
The $45,000 tiny house on wheels would be 20 ft long versus 24 ft. The siding might not be shiplap. The the flooring might not be the same as in the Ponds' prototype, but it would have the same sprayfoam insulation and efficient heating & cooling system.
What's Inside?
The Ponds' tiny house on wheels has a loft accessible by a flight of steps, but, Ken explained there is also an option for those who prefer not to sleep on a loft.
"With a 'gooseneck,' they can have a bedroom extension at the front of the trailer, accessible by just three steps," he said.
Life on Wheels
The Ponds will be featured on an upcoming episode of HGTV's series "Tiny House, Big Living," that will feature their Craft & Sprout tiny house on wheels, which has two decks and a pergola – all custom made.
In fact the detachable deck and pergola hide the wheels, once the stabilizers are in place, it's easy to forget you're inside a house on wheels, though the Ponds' tiny house has 5,000 miles on it.
Cheaper and Faster Than an Addition
It takes about five weeks to produce a custom trailer, and six to eight weeks to deliver a tiny house.  Craft & Sprout tiny houses on wheels are built locally in Stamford and Greenwich.
"Some customers will buy the shell and finish the interiors themselves, or we can do the full build," Ken said. "Some people want to pull it in, plug it in and start using it right away."
The tiny houses on wheels are towed on a pick up truck and driven onto a property.
Wondering about the Toilet?
The Ponds explain that the tiny houses on wheels are fed the water from a garden hose. The plumbing is self contained. There are options for the toilet including composting, incinerating, or a dry flush. "We don't do holding tanks," Tori said.
"If you incinerate, after a couple of months and you're left with a coffee can of ash you can discard." Ken said.
To contact Ken and Tori Pond at Craft  Sprout check Facebook Instagram or email Ken at [email protected] or Tori at [email protected].
---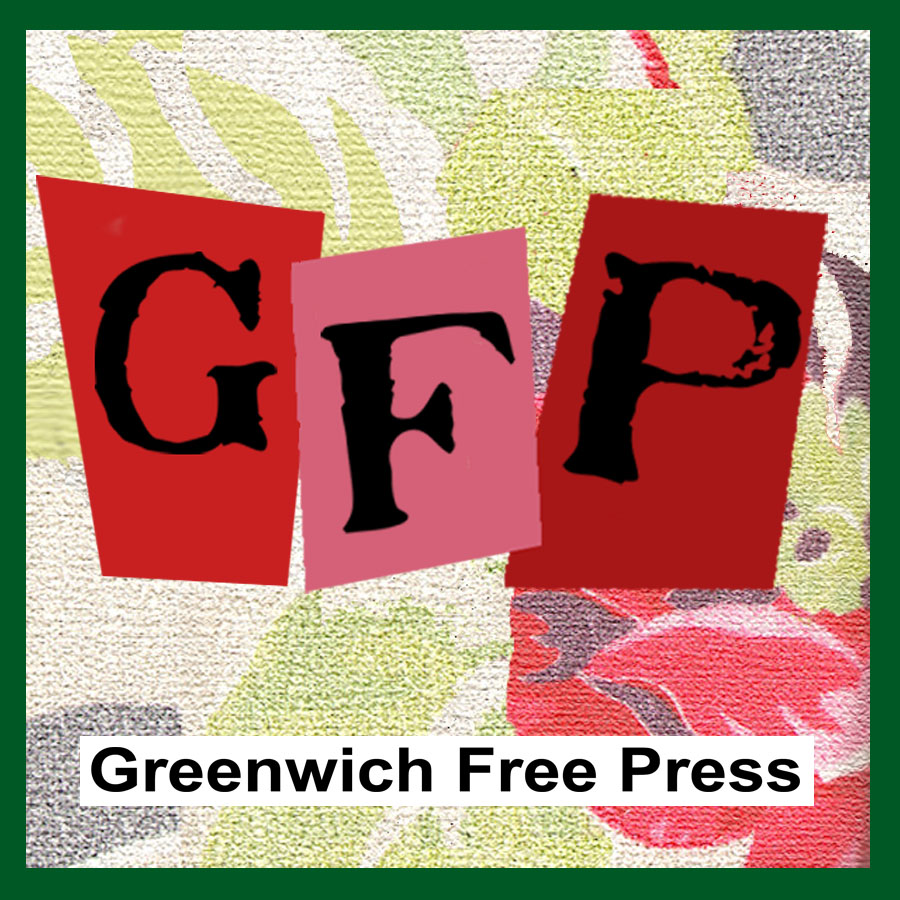 Email news tips to Greenwich Free Press editor [email protected]
Like us on Facebook
Twitter @GWCHFreePress