Greenwich Hospital Foundation announced that a gift was received from the Lindemann family in honor of Greenwich physician James A Brunetti, DO.
"This gift," said Frayda Lindemann, PhD, "is but a small testament to the exceptional quality of care and warmth Dr. Brunetti provides to all his patients and to Greenwich Hospital which enables such excellence."
In gratitude to Dr. Brunetti, this gift allows for the refurbishment of the ICU Waiting Room and will provide patients' families a place of comfort and respite during difficult times.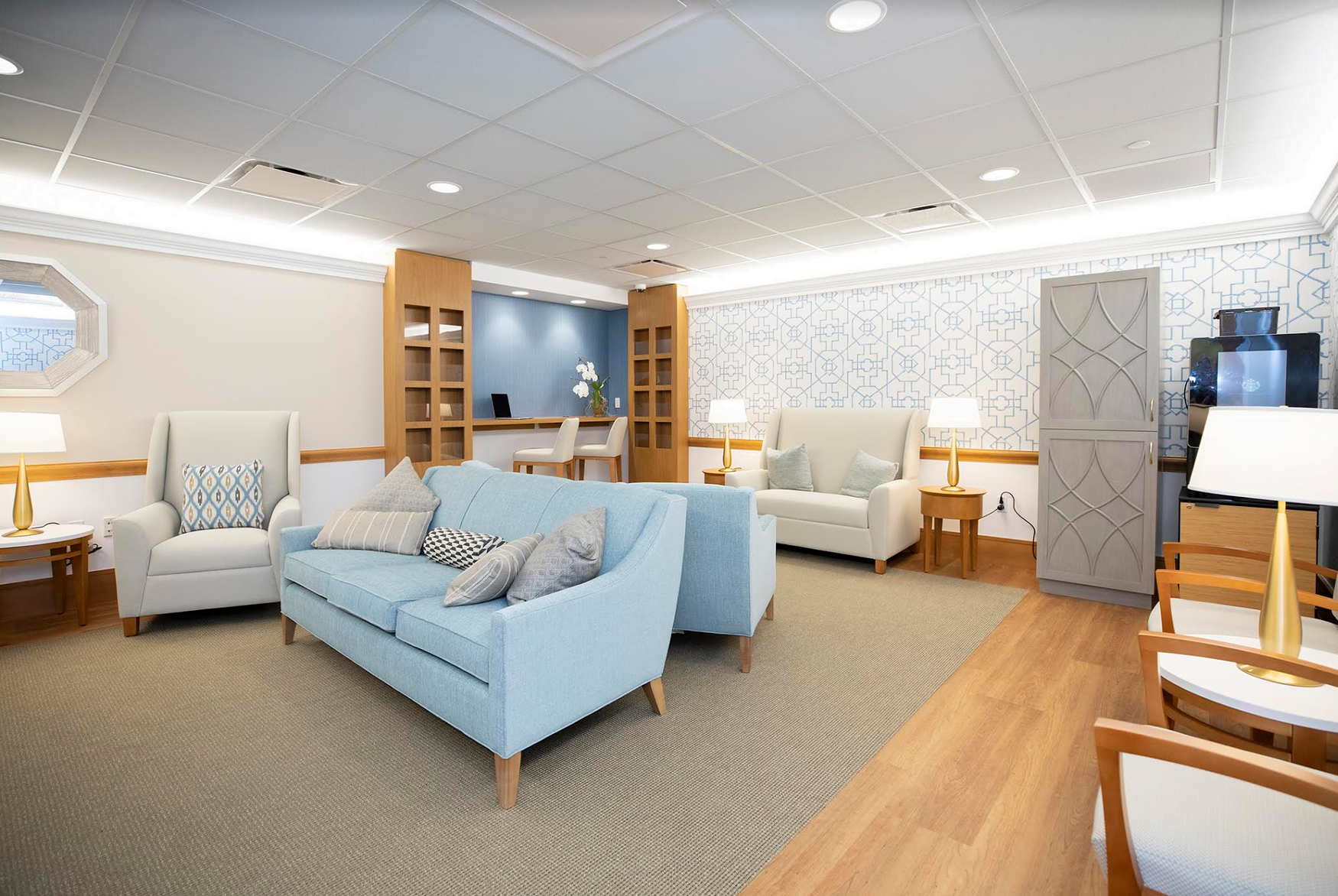 The hospital held a ribbon cutting ceremony celebrating the Lindemann family's gift. Over 100 guests, board members, physicians and hospital leadership were in attendance. Greenwich First Selectman Peter Tesei read a proclamation declaring the day Dr. James A. Brunetti Day.
The Lindemann family, Frayda Lindemann, along with sons Adam and George Jr., and daughter Sloan Lindemann Barnett, were grateful to Dr. Brunetti for the expert treatment and compassionate care provided to husband and father, George Lindemann, a well-known and much-loved Greenwich community member and business leader who received care within the ICU.
Mr. Lindemann's professional career spanned the founding and leadership of many businesses, from Permalens to Vision Cable, Metro Mobile and Southern Union Gas, a natural gas delivery company. An accomplished and philanthropic family, Frayda Lindemann is president/CEO of the Metropolitan Opera Association, former associate professor at Hunter College, past chair of Opera America, and a member of the Brown University Corporation.
This year the Greenwich Hospital Benefit, taking place on Friday, May 15 at the Greenwich Country Club, will honor the work and dedication of Dr. Brunetti as well as the Arthur and Elizabeth Martinez family. The Benefit will raise funds for Neuroscience, Pediatrics and Women's Heath as well as offer community members the opportunity to celebrate Dr. Brunetti. Norman Roth, president & CEO of Greenwich Hospital notes, "Dr. Brunetti is a valued member of our hospital and the community. We are proud to highlight his career at this year's Benefit and to acknowledge his service and commitment to exceptional patient care."
A physician for more than two decades, Dr. Brunetti is an internist with a longstanding to the Greenwich community. A graduate of the University of New England College of Osteopathic Medicine, Dr. Brunetti completed his residency at Greenwich Hospital.
Since 1903 Greenwich Hospital has been a trusted provider of health care for the region. This commitment continues in partnership with Yale New Haven Health and Yale Medicine as the hospital embarks on an ambitious clinical growth plan in the following areas: Pediatrics, Oncology, Neuroscience, Cardiology and private rooms.
Noël Appel, VP and chief development officer invites inquiries regarding the hospital's clinical growth plan and funding opportunities related to it. "Our mission is to provide unparalleled health care and to grow our clinical programs in association with Yale Medicine. We offer exceptional philanthropic opportunities in support of named physicianships, educational programs and equipment funds specific to each of our clinical service lines and we welcome community members to participate and be part of this exciting initiative."
If you wish to learn more about our various funding opportunities, please contact Noël at 203-863-3861 or [email protected].