By Leslie Yager
1. TV Reporter's Characterization of Pit Bulls Elicits Reader Reaction
According to Stamford Police, "Temporarily, the Animal Control Center will not be accepting dogs for adoption nor will the facility be adopting dogs out."
Reporting live from the shelter on Monday, Channel 8 WTNH TV reporter AJ Walker, said, "On Monday, the cages were mainly filled with pit bulls, which are dogs known for being aggressive and biting other people and dogs."
Reactions from readers were swift, with comments like this from Theodora DeBarbien: "Thanks for the stupid, unnecessary comment about Pit Bulls, WTNH. I wouldn't print this article out for my Pit Bull to crap on."
2. CancerCare Run/Walk Draws Hundreds to Tod's Point in Greenwich
CancerCare's Sunday 5K Run-Walk, with a mini run for children, drew a group of about 250 runners to Tod's Point on May 4.
CancerCare, a non-profit that offers free professional services for anyone affected by cancer, provides their services – counseling, support groups, resources and financial assistance –  free of charge.
Participants wrote messages on a banner during the event. One message, written by a child read, simply, "To grandpa who could not survive, lots of kisses. I hope you are proud of me."
3. Byram Ink: Turning Away Teens, Warning Against "Scratchers"
Tattoo artists Jose Ponce and Joe Campagna of Byram Ink on North Water St in Byram tell some good stories. "We say no if they ask for a really extravagant tattoo on a small area," said Ponce of customer requests the decline. "We take pride in our work," he said. "If they can't prove they're 18, but they already have a tattoo, we're still going to say no."
4. Volunteers Sought to Bring Back a Night of Safe Rides for Senior Prom on June 7
Anyone who'd like to volunteer and help bring back Safe Rides for the night of Senior Prom on June 7 should contact Jenny Byxbee, the Greenwich Youth Services Bureau Coordinator, at [email protected] or Andrew Sindell with the Red Cross at [email protected].
Volunteers including Sgt.Thorme of Greenwich Police fielded calls and provided rides the night of Junior prom. "We had great success running it the night of junior prom," said Byxbee. "We are up for piloting it one more time for Senior prom on June 7."
5. Former Manhattan Teacher and "Manny" Captivates 80 Antsy Preschoolers

Diane's Books and First Church Preschool picked the right children's book author — and the right book — to entertain an auditorium full of 3, 4, and 5 year-olds in Old Greenwich.
On Friday, Bill Cotter, a former pre-school teacher and self-described high-priced Manny in Manhattan sang the alphabet and played freeze dance with the children before reading his first book, "Don't Push the Button," which he wrote and illustrated with colorful friendly monsters.
Cotter has two additional children's books in the works. Visit CotterIllustration.com for more information.
6. Jumbo AVID Class of 2018 Welcomed with Fanfare at GHS
If you've always wondered what AVID is about, it is one of the biggest feathers in the collective cap of GHS. The program is so successful that the school is doubling its size for 2014-2015.
The AVID site coordinator received a Distinguished Teacher award this week too. Many of the students participating in the program that provides an extra academic push go on to become the first in their families to attend college.
7. Remy Cook's Party With Moms:  The Party Keeps Growing.
With an expanded line of apparel that now includes hoodies, aprons, golf polos and even baby onesies, and even a "Party With Moms" line of wines, the permutations of PWM are prolific.
Party With Moms donates a $1.00 from every clothing sale to  Breast Cancer Alliance. busy planning a golf fundraiser for Breast Cancer Alliance at The Griff this summer.
The event is set for July 23, and there are sponsorships available. Remy said he can accommodate 72 players, and that for $150, participants will play a round of golf with access to a golf cart. Players will receive Party with Moms Titleist golf balls, golf towels, prizes and raffle tickets. Tickets include an open bar and lunch.
8. Distinguished Teachers Feted at CMS with a Full House
Students, parents, administrators and former recipients of the Distinguished Teachers Award turned out in force for this year's ceremony. GHS senior delivered her remarks about her Chinese teacher Mrs. Young in both English and perfect Mandarin Chinese. Mr. Micik said he was grateful to mentors, "who in the summer of 1979 gave a kid from Armstrong Court the opportunity to become a teacher in one of the best school systems in the country."
9. Happy Tails in Greenwich: Dog Welcomes Wayward Cat into Family
Daisy Florin adopted Stella as a puppy 14 years ago from North Shore Animal League. Recently she brought her sweet girl to Greenwich Animal Control to meet Crystal. Florin reports that Stella and Crystal are doing great in the family's Greenwich home.
_____________________________________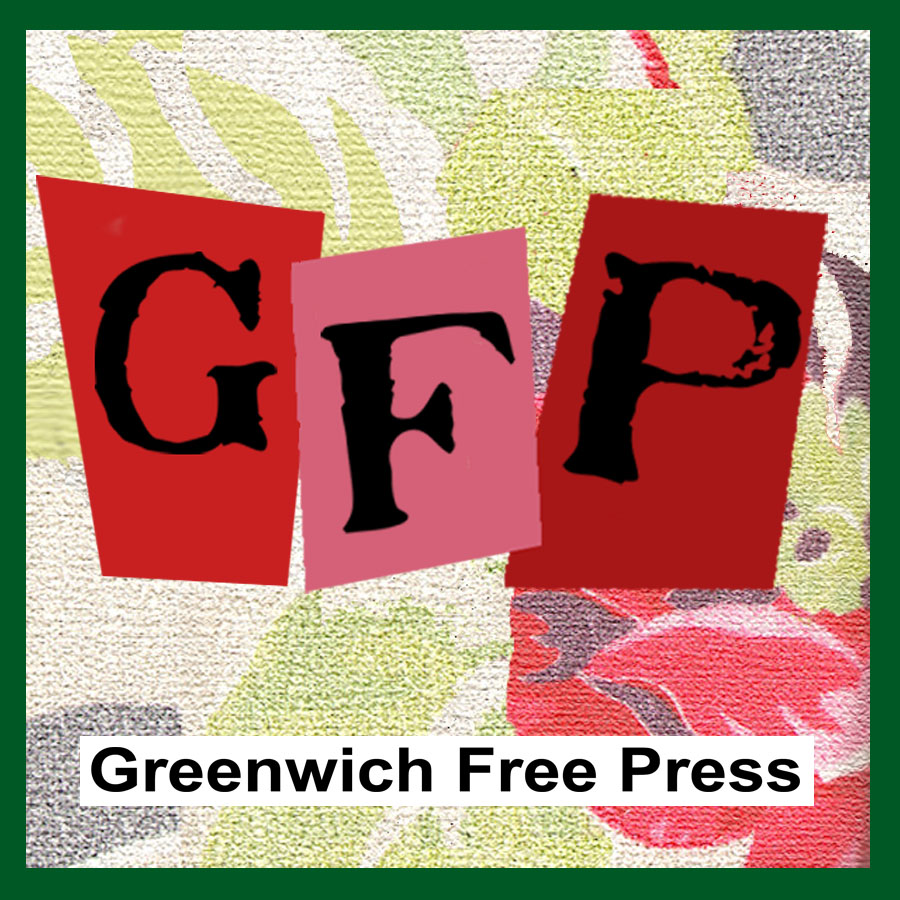 Email news tips to Greenwich Free Press editor [email protected]
Like us on Facebook
Subscribe to the daily Greenwich Free Press newsletter.