Pastor Don Adams' path has taken interesting turns en route to becoming the pastor for Peace Community Chapel in Old Greenwich.
We first bumped into Pastor Adams Ada's on Halloween, where a random group gathered on the sidewalk at dusk. The air was punctuated with laughter and the smell of chocolate.
Adams mentioned his newly formed Peach Community Chapel and an open invitation to visit.
As succinct as he is funny, Adams, seated in the converted office space on Arcadia Rd that is home to the chapel, he said, "Love is our religion. Kindness is our practice."
Growing up in a small town in in Montana, Adams father was a pastor in a small church. "My mother was a secretary for a commodities broker," he said, adding that the commodities were Pinto Beans at the local plant.
In college Adams played tennis, majored in math and minored in biology and theology. After college, back in his small town, Adams considered joining his mother in the commodities brokerage, but decided to head to Philadelphia where his future wife was living. He found work as a tennis pro.
Along the way, as Adams tells it, during his tennis pro years, someone dared him to perform stand up at a comedy club, which lead to 15 years performing in clubs, warming up for talent including Paula Poundstone, Ellen DeGeneres, Robin Williams and Dennis Wolfberg.
"My comedy was always clean, so if my aunt showed up, I wouldn't be embarrassed. They always told me I could work at a strip club or at a convent,"he joked.
Adams ability to make a room full of people laugh translates to a variety of circumstances. Whether distributing sleeping bags and coats to the homeless or leading his congregation in contemplative prayer, that injection of well timed humor is appreciated. Adams recalled attending a wedding several years ago when a guest asked if he'd eulogize him when the time came. Initially speechless, Adams said, agreed.
The transition from stand up to pastor wasn't overnight and didn't involve a dare. Adams was assistant pastor at a church in Cos Cob and later assistant pastor of churches in Mystic and Milford.
"My boss suggested I start a new non-traditional ministry," he said. "In Montana I grew up in a very conservative church with a lot of doctrine and dogma. I pulled myself back from that. My tradition does not define God, it simply leads me to god," he said. "We are intentionally low-tech and low dogma."
The congregation is inclusive of age, race, sexuality and socio-economic class, and reaches people who may not be reached by traditional churches.
"We're a missional community, combining faith and action," Adams said. "We collect food and clothing for Pacific House in Stamford and Bridgeport Rescue Mission. He described a current project that involves stuffing gallon Ziploc bags with toiletries, hats, gloves, socks and a small blanket that goes inside a drawstring sack that is distributed to the homeless.
"We have a call to worship, a reading, and a message," Adams said of the typical gathering. Then there's a discussion about the reading to understand it, followed by two minutes of silence. "Sometimes the silence can last ten minutes," he said. "Sometimes someone will bring a guitar, or we'll have a little music on the iPod. It's not about proselytizing, but to help people who need help."
In fact, Adams said what gives him the greatest joy is the ability to help others.
In December, Adams plans to bring dinner to the folks at Quarry Knoll, which is housing for seniors here in Greenwich. In addition to dinner, Adams will perform some standup.
Adams said his pet project right now is raising enough to purchase 96 men's and women's winter coats and 50 sleeping bags for the homeless.  He found a company that will sell the coats and sleeping bags for $2,400 and waive the shipping fee.
The clothing and food drives are Adams' favorite part of his work because he gets to meet the people he helps. "I have met people in the community who are really struggling and most are remarkable because they just keep going," he said. "That is the most satisfying work."
Peace Community Chapel Tel (203) 829-4767.
---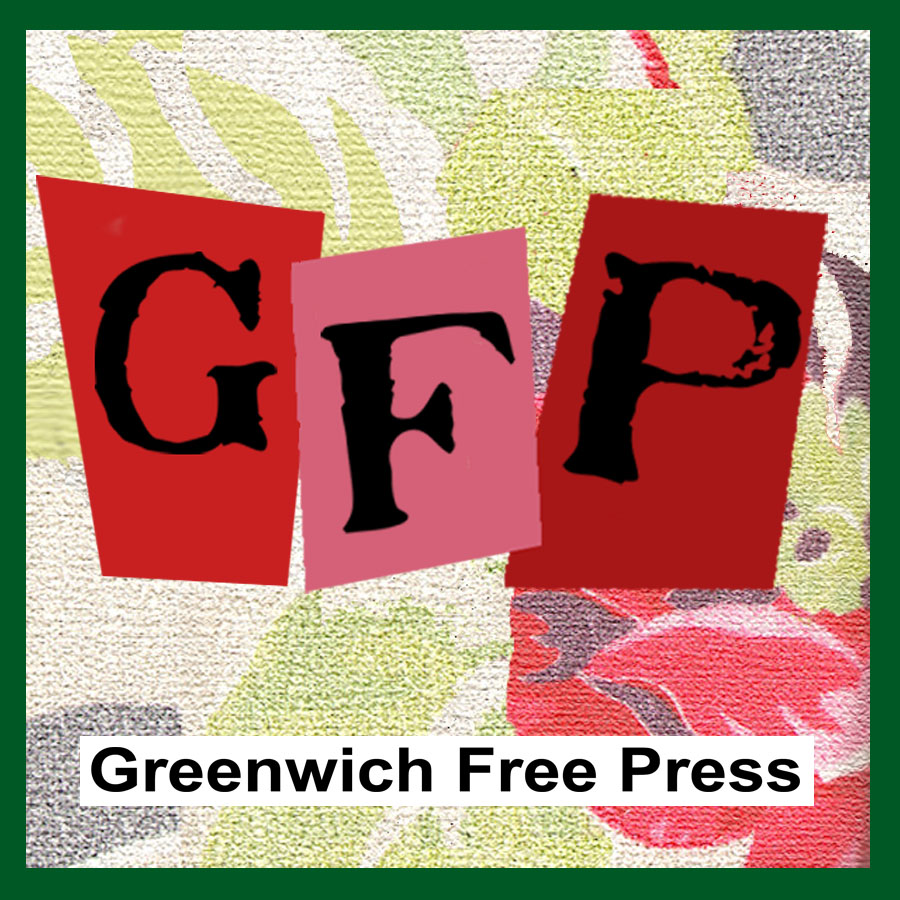 Email news tips to Greenwich Free Press editor [email protected]
Like us on Facebook
Twitter @GWCHFreePress
Subscribe to the daily Greenwich Free Press newsletter.