Step in side the archives building at the Greenwich Historical Society. The archives are a jackpot full of information on local properties and ancestry. There is also an extensive collection of ephemera and old diaries, manuscripts and journals. But that's just the tip of the iceberg.
"We also get a lot of realtors marketing homes who want to research the context of a property," said the Historical Society's archivist Christopher Shields.  The archives include collections of files and photos from two former real estate companies, Edson & Edson and Ladd & Nichols. Some of those files date back to the early 1900s and are archived by street.
According to Mr. Shields, since the series of neighborhood tours was launched in conjunction with the yearlong celebration of the town's 375th anniversary, there has been a swell in interest in his trove of archives.
"It goes to show you that sometimes there is a misconception of a historical society being a cobwebby place," Shields said. "The archives are filled with stuff nobody thought would be valuable." Boxes of ephemera organized by subject and dating back to the late 1800s, as well as old manuscript materials, letters and diaries are kept safely in a walk-in vault. "It's like stepping back in time," the archivist said, though, he added when you read the old diaries, it's interesting that over the centuries, people have the same concerns as we do now.
Shields said he often connects with families who have held onto letters and diaries for 150 years and realize their value beyond the family. "We have Civil War soldier's letters to his family," Shields said. "They're really precious."
Shields said that some of these old materials are delicate and shouldn't be handled. But, he explained that it's the mission of the Historical society to make everything as accessible as possible, and often times, delicate materials are scanned and shared digitally.  Either way, donated materials find a safe home in the Historical Society archives building, where they will be appreciated for centuries to come.
One recent request that was from a resident inquiring about a memorial sculpture of a girl. The woman had a photo of the sculpture, which was located by a swimming pool, and posed a mystery to the property owner. "Fortunately, the sculpture was labeled," Shields said, adding that he used of a combination of New York Times databases, Ancestry.com, landmark recognition files and Historical Society maps to figure out the back story.
"It was a young woman who traveled to Germany in 1930 and while she was there needed an appendectomy. She died in the surgery," Shields said of the girl from the statute. Sad as the story is, the archivist said it was satisfying to piece it together.
Of the teardown trend in Greenwich, Shields said, "We're in an interesting position. The best we can do is when there is a lot of community buy-in, that can result in a delay of a demolition." That said, Shields said he was pleased with the new River Road – Mead Ave Historic District designation in Cos Cob. He said there was a great community involvement in that effort.
For those who might like to visit the archives for answers, whether about ancestry or a specific property, Shields said there are regular public hours on Wednesdays from 10:00am til 12:30pm and 1:00pm til 4:00pm. But he advises residents to call first.
The Historical Society of Greenwich is located at 39 Strickland Road in Cos Cob. Tel. 203‑869‑6899
The archives building is located behind the yellow main building, at the far end of the vine-covered arbor. More information on the archives services is available here.
Shields, who majored in psychology in college, worked for a town supervisor in a New York, where he became involved in creating the town's website. "They needed somebody to do the HTML and database work  so I learned to be a programmer," said Shields. "The middle of the night calls weekend work took a toll," he said.  "But I always had an interest in history," he continued.
Shields pursued a M.S. in Library Science and a Certificate in Archives Recovery Management & Preservation and the rest is history. Shields loves his work at Greenwich Historical Society.  A fellow history buff is jealous of the boxes of ephemera and vault full of records that Shields works among. The office shelves are lined with oral histories and vintage phone books go back to the time landlines were cutting edge in Greenwich.
---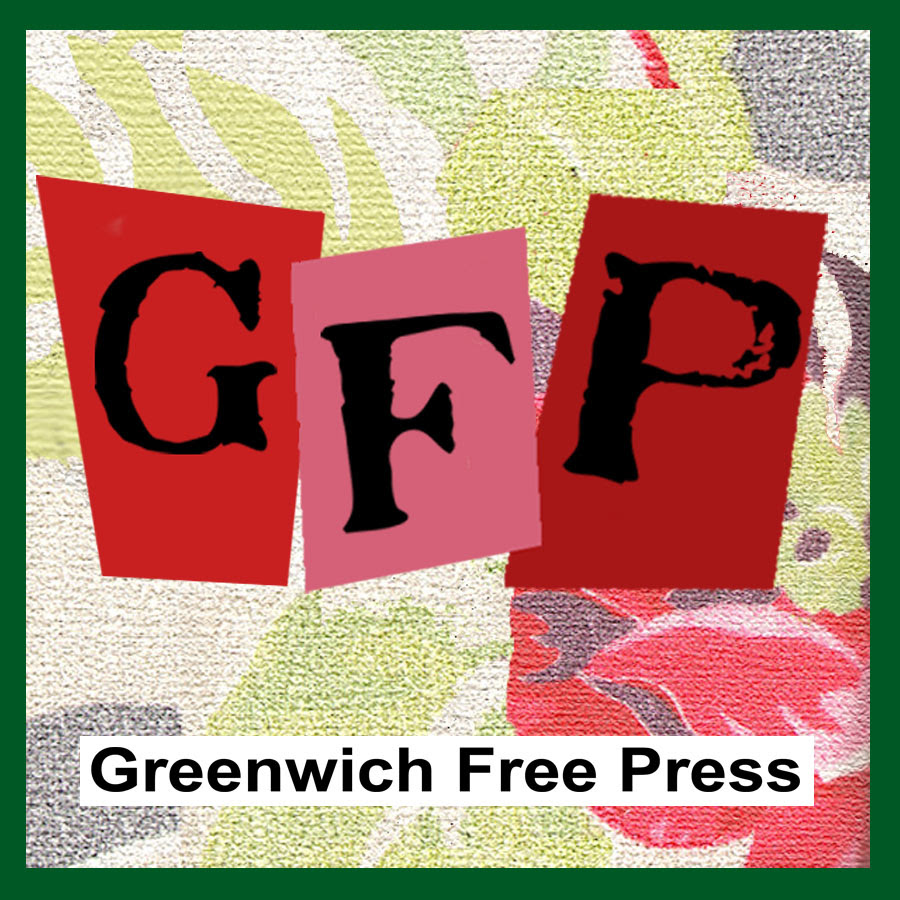 Email news tips to Greenwich Free Press editor [email protected]
Like us on Facebook
Twitter @GWCHFreePress
Subscribe to the daily Greenwich Free Press newsletter.