It takes eight to ten years to train a ballet dancer. Carole Alexis, who opened her not-for-profit, Ballet des Amériques in Port Chester in 2011, shared her observations of the path to becoming a serious dancer.
Alexis, whose Ballet des Amériques includes a professional company, a pre-professional school and a conservatory, said that because it takes so long to train a ballet dancer, it's ideal to start young. That said, her school at 16 King Street specializes in training dancers who get a late start. She said upwards of 12-years-old is considered late.
And while it's ideal to start training early, the director is aware that every situation is unique. In fact, she said there is no 'perfect ballet body' or anatomy best suited to ballet, and her approach acknowledges this.
"You adapt the technique to the different anatomy. You turn a weakness into a strength," she said. When she reflects on her methodology she explained, "I teach traditionally, but I am informed by the anatomy of the body."
Ms. Alexis, who chose King Street to open her school five years ago, said the word "port" in Port Chester was attractive. She said a historic port connects residents to the past and a community's shared roots. Her favorite building is the Old Mutual Trust Co. bank, visible in its glory through the ballet studio's picture windows.
"There are people who care in Port Chester," she said of the arts community and those who value the city's history. Of the burgeoning artist community," she said, "A waterfront should be park oriented and art oriented. If not, you just have restaurants, and no culture."
Fond of Port Chester's Main Street, anchored by historic buildings, with some new structures mixed in, Ms. Alexis believes the architecture lends charm and injects calm.
"When you keep the old buildings, with their decorative facades, figurines and sculpture, it is comforting to walk among them," she said. "It takes away your anxiety and is peaceful."
And, she said, with any port, there is great potential for boardwalks and promenades, and a healthy variety of activities that make a community vibrant.
"I believe strongly in culture and creating cultivated people," she said. "Sports are good, but a world of sports at the expense of arts is a bit dangerous."
Pointing to militants in the middle east, she said the intentional destruction of antiquities and art is deliberate. "The first thing they try to do it destroy education, kill teachers, take away art. If you don't preserve history and promote education, you will repeat mistakes."
Ms. Alexis said years of training in ballet goes against the culture of immediate gratification. Also, she said, it's important to resist what she calls, "the culture of 'I made it,'" when, in fact a work is borrowed from someone else. "Don't copy others. That's not creative," she said.
Pointing out how professionals always acknowledge their teachers by name, she said, "You are your teachers – for better or for worse. Know your masters. Name your teachers," she said. Ms. Alexis, who is still in contact with her own teachers, said she can still hear their voices. "I ask myself what would he or she do next?"
Ms. Alexis said the first time she sees a new dancer, she can tell where they were trained. "I can guess the school where they were trained – especially if it's clean."
Though Ms. Alexis seeks to populate the ballet community with professional dancers, and seeks men in particular, she said the ballet training is valuable in life. "To develop perseverance at the highest level – it becomes part of your DNA," she said.
The director said rigorous training teaches students to have a higher expectations. "The goal is a cultivated student," she said, going on to differentiate ballet with sports, she said, "There's no 'You're the best.' We give the tools for them to improve and develop. That transfers into any aspect of your life."
The sustained level of commitment has been harder to find among students in recent years. "Because," she said, "there is this tendency to expect everything fast." She likened it to the contrast between quantity versus quality.
Taking the conversation full circle to the historic port where she has established her school, and the landmark bank across the street, she said, "Cheap doesn't last. You want lasting, deep foundations."
As for what's happening currently at Ballet des Amériques, Ms. Alexis said she is prepping dancers for competitions. "Not commercial competitions, but competitions that look for talent – to expose the dancers to professionals and choreographers who might notice them."
Also, she is looking for some new dancers to join the company. Currently there are about 8 dancers in the company and they seek maybe four more, for a total of a dozen.  In particular, Ms. Alexis would like to find more male dancers. She pointed out that ballet was originally a profession limited to men.
"This is a profession for a man, and if you're well trained, there will always be well paid work," she said. "We must lose this image of the starving artist."
On January 16, Carole Alexis and members of the company from Ballet des Amériques will present "Ballet is Not Pink" at the Rye Free Reading Room from 2:30-3:30. This is a great chance to bring the family and learn the value of ballet and its potential from the point of view of Carole Alexis, and see a short performance.
Also, a series of monthly Saturday night performances called "Evenings of Dance" at Ballet des Ameriques, 16 King Street in Port Chester are scheduled for Jan 30, Feb. 27, April 2 and April 30. All performances begin at 7:00pm. The suggested donation at the door is $20.
See also:
An Evening of Dance at Ballet des Amériques Injects Flavor and Creativity
Ballet des Amériques is located at 16 King Street in Port Chester
---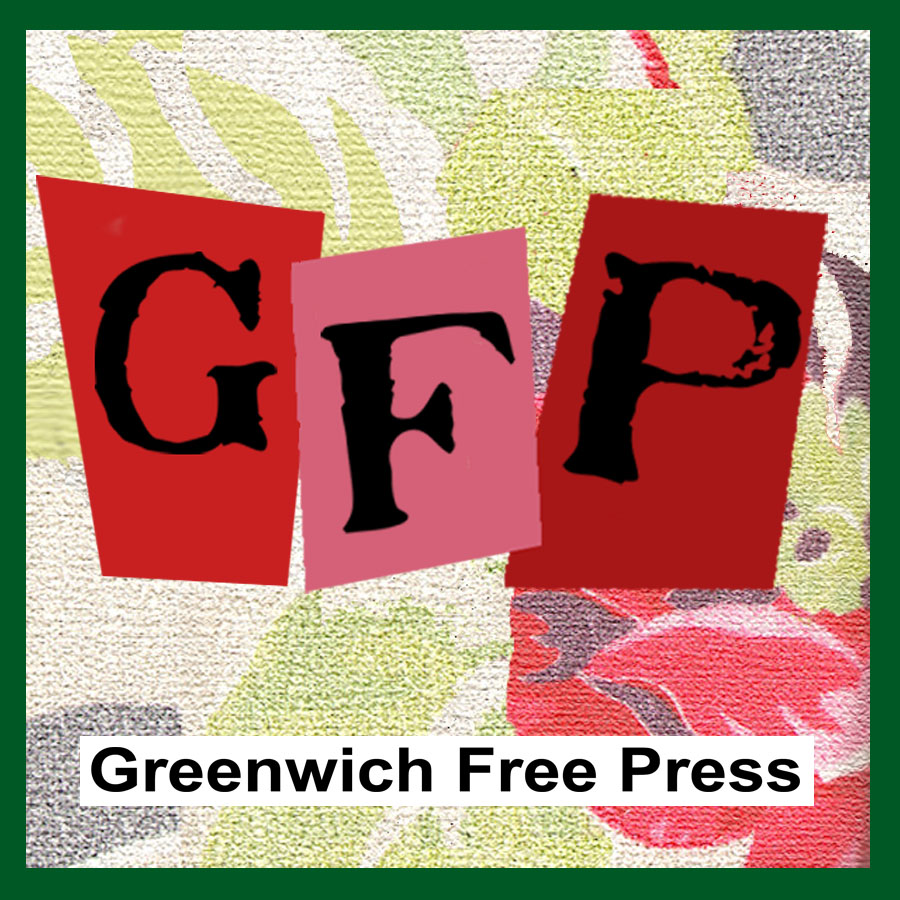 Email news tips to Greenwich Free Press editor [email protected]
Like us on Facebook
Twitter @GWCHFreePress