The holidays are in the air, and this weekend the Woman's Club of Greenwich will hold their traditional "holiday boutique" to kick off the holiday gift shopping season.
The setting for two days of shopping for one-of-a-kind items is the club's Victorian mansion at 89 Maple Ave.
The club house brims with room after room of unique gifts on two floors. Expect a variety of vendors, including: Abilis, Beelightful Candles, Boo & The Bunny, Cari Capri, Kom-Fort Zone, Lisa Studio, Meredith Ceramics, Sakonne River Company, Oh D'Luxe Candle Company, Sarah Swanson Skin Care, The Atticco, The Lady Ming, Two B's Accessories, Vivid Cottage, and Jenny Wooh.
Also, back by popular demand is the raffle featuring prizes galore including gift certificates to Bella Nonna, Black Forest, Coast, Louie's, Little Pub, Pasquale Ristorante, Rinaldi's Deli and Lugano. There will also be raffles for designer handbags, a gift certificate from Sam Bridge for $250, a Tiffany bowl and votive holders, pearl and silver earrings and a shawl from Pinky of Greenwich.
Admission is free. There is ample parking in the lot behind the building.
Hours are:
Friday, Nov 11th from 10:00am until 4:00pm
Saturday, Nov 12, from 10:00am until 4:00pm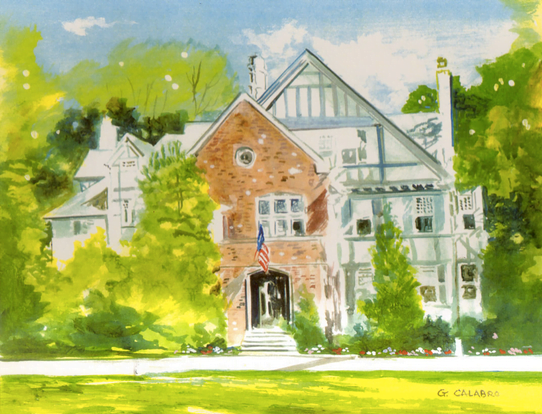 Proceeds will benefit the philanthropies The Woman's Club of Greenwich.
The club, a non-profit, was founded in 1910 to bring together women to promote civic, philanthropic and educational activities and exert a helpful influence in the community. With its unique blend of activities for woman and philanthropy for the community, it is a little treasure right here in town.