Known around the community for dishing out plates of Spaghetti Creole, St. Paul Lutheran Church in Byram sustained major flood damage from Hurricane Ida, including the kitchen.
On September 1, the church was flooded and sustained extensive damage on the first floor of the building, as well as the parsonage.
While the church has insurance, the flood was considered "an act of God," and was therefore not covered to receive any compensation.
Infrastructure lost at the parsonage include the furnace, water heater, and washer and dryer, as well as a number of personal items.
At the church, all mechanicals on the first floor were damaged and are in need of replacement, including the furnace and the entire kitchen. Additional items such as audio visual equipment, tables, chairs, furniture and various supplies were demolished. Volunteers have been cleaning out the facility and working diligently to repair historic photos and records.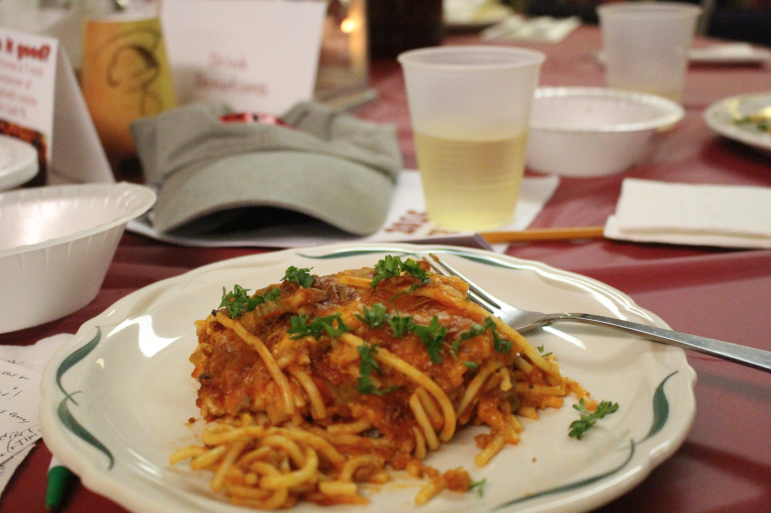 Thankfully, the sanctuary and remainder of the second floor were undamaged. While the congregation is steadfast in restoring the structure, members realize that the church is not a building, but rather a community of believers in the faith.
The members of St. Paul wish not to be remembered for being victims of a disaster, but see this event as an opportunity to come together and do an even better job of serving the community with the good news of the Gospel.
The congregation is asking for prayers, and for those who are able, to make monetary contributions toward repair costs, which are estimated to be more than one hundred thousand dollars.
Donations can be sent to St. Paul Lutheran Church, 286 Delavan Avenue, Greenwich, CT 06830. For those who would like to donate electronically: visit the App Store on your mobile phone, search for and download the Give+ app, enter in zip code 06830 and choose "St. Paul Lutheran Church."