How does this sound for a Greenwich workplace? Employee rec room, cafeteria, and dispensary with the services of a medical doctor and nurse – all on the premises.
Add to that an annual summer country club outing for 1,600 employees and their families, a spring fashion show, and annual Christmas party.
Don't forget the lush, landscaped gardens, including fountain and pool.
For decades spanning the 1920s and until the plant closed in 1964, the perks for Conde Nast employees were abundant.
An article from an in-house Conde Nast newsletter described the annual fashion show in 1941. Held in the company's cafeteria, the show, which  featured 64 girls in outfits originating from Conde Nast's Vogue Patterns and Hollywood Patterns, was a collaboration of the pattern department and the art department.
"A stage was improvised and arranged with natural colored drapes as a background and just enough steps to give the model a feeling of dignity, without running the risk of tripping her," the article said. "On either side of the stage were huge bouquets of flowers and behind them printed sample covers of Vogue, Vogue Pattern Book and Glamour."
Greenwich Library's oral histories include a 1984 interview with longtime Conde Nast employee, Earle Bragdon, who trained in high school to become a machinist, but found himself employed as a proofreader at Conde Nast in Greenwich starting in the late 20s.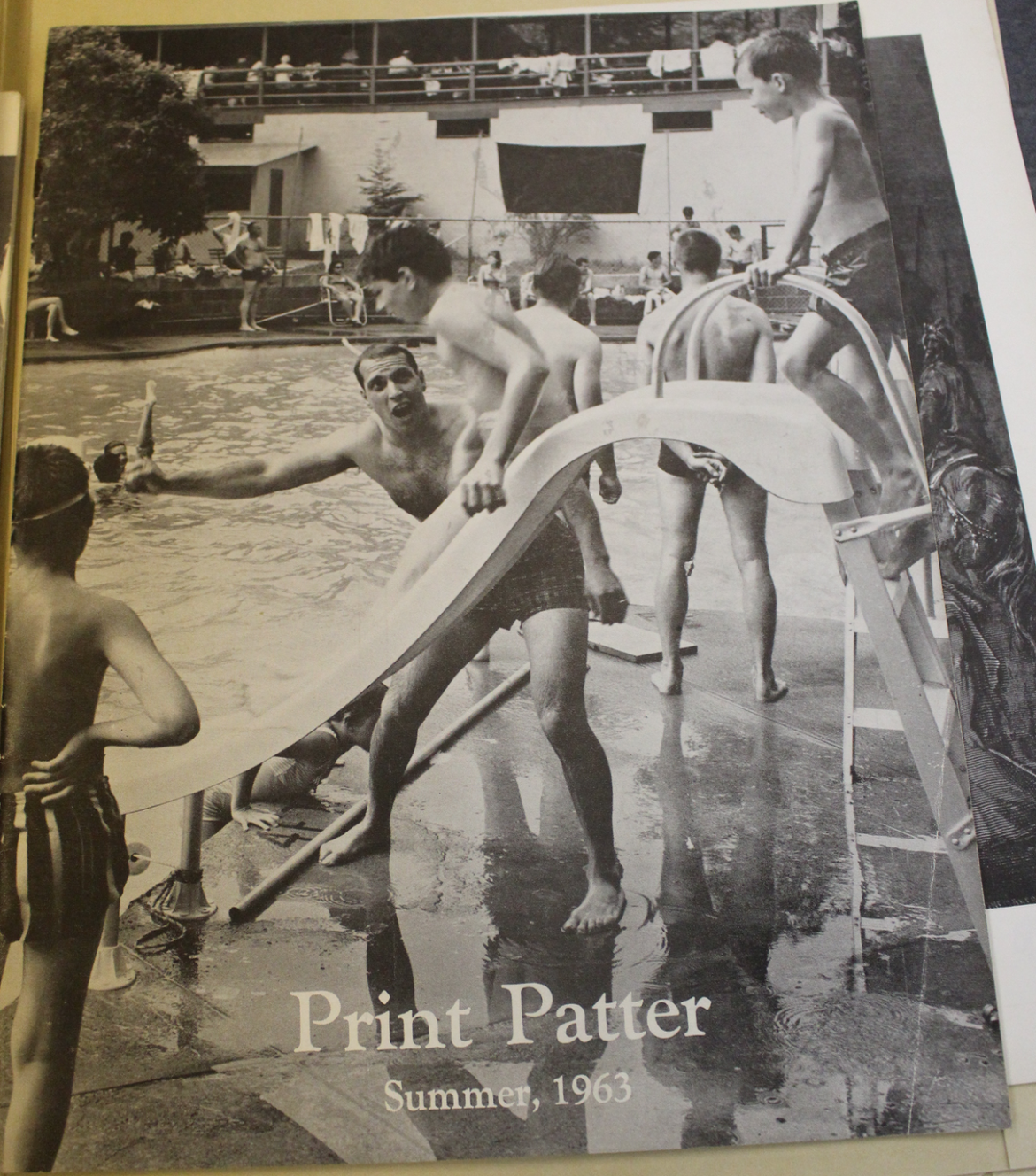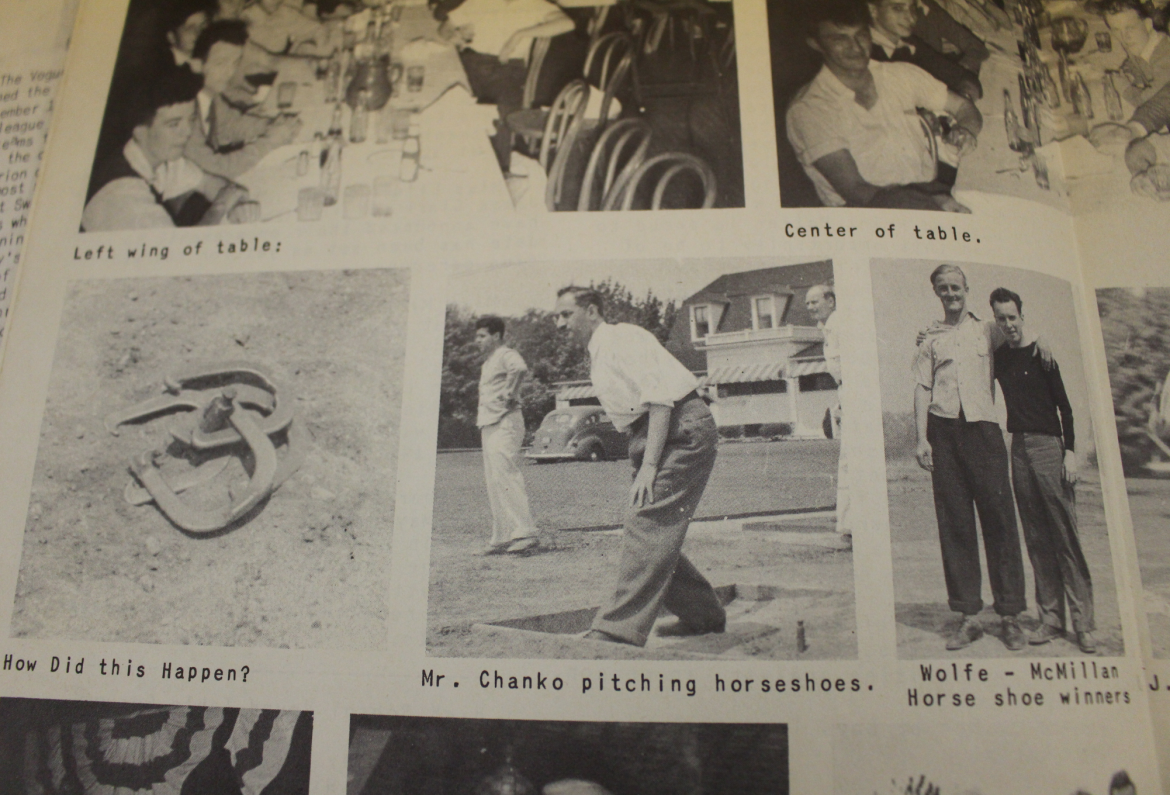 After taking an employment test he described as "a stupid little test that any third grader with normal intelligence could have passed," Bragdon was told by the employment office in 1927 that he was too smart to work in the press room.
Instead, he received an offer to work as a proofreader, which he did for 43 years, rising to supervisor.
"I'd never been a desk man in my life…I took the job and asked if I could transfer when something opened up in the press room," he said in the oral history. "I wanted to be a man on my feet and handling machinery…"
Bragdon said proofreaders worked in pairs, with one reading aloud to the other.
"As a proofreader you worked as a team, and you would alternate reading out loud to the man making the corrections on the galley proofs…This was quality printing, not newspaper printing," he said, adding that proofreaders fixed spelling, grammar, and looked up facts.
"We had a good reference library," Bragdon said in his oral history interview. Everything was proofread five or six times, which he said was tedious as the content was of no interest to men, with the exception of The New Yorker.
Though Bragdon described proofreading as "a job I hated," he was loyal to the plant. Over the years he described how the company became unionized, and how more and more women were hired. When the company began printing Ms. Magazine, Gloria Steinham was in Greenwich often and Bragdon described her crew of women as more liberal with profanity than any men at the time.
Long before Ms. Magazine was created, Bragdon said change was afoot when Connecticut passed a law allowing women to work nights on the condition they had transportation home.
He said the bindery became primarily populated by women, but that there were also some "capable" women proofreaders.
At the Hyatt Regency in Old Greenwich, on the site of the former plant, Steven Worthy, who works in Guest Services, has taken an interest in the history of Conde Nast.
Recently, sitting down with archivist Christopher Shields at the Greenwich Historical Society, Mr. Worthy pointed out that the familiar pillars, which he called obelisks, still punctuate East Putnam Ave. Though marred by graffiti, the granite markers tell a story.
Vanity Fair was launched in 1913. It ceased to run during the Depression in 1936. In 1939,  Conde Nast launched Glamour. Newer granite on the pillars is visible where Glamour was engraved, replacing  then defunct Vanity Fair.
Mr. Nast who became friends with Robert Collier in college at Georgetown, convinced his friend's  father, the namesake of Collier's magazine, to back his business venture. Nast purchased Douglas McMurtrie's Arbor Press (placed at auction in 1921).
Arbor Press specialized in publishing books in many languages. According to reports at the time, the site along East Putnam Ave was selected because it was high and dry, ideal for a printer seeking to avoid  dampness.
Bragdon said that Conde Nast leased the site before buying it outright.  Later, he said Conde Nast had a chance to buy the bankrupt Vogue magazine and remake it as a "class" magazine.
Mr. Worthy agreed that Mr. Nast's image for the both the grounds and the magazines were deliberately upscale.
"There was a ledge across the street – oh, 20 or 25 ft high – that the gypsies used to camp in back of."– Earle Bragdon, 1984, Greenwich Library oral history.
"His idea was to make it beautiful and upscale so employees would be happy and efficient at work," Worthy said. "It would give the image of upward mobility conveyed in his magazines."
After Vogue, Nast acquired Vanity Fair. And, as it was still years before the Depression, both publications became money makers. Mr. Nast next picked up House & Garden.
"They made wonderful money, Bragdon said. "The ads kept going up in price. And then the plant started to enlarge, and he got the idea that he was going to turn it into a garden."
An article in a pamphlet available at Historical Society of Greenwich written by AJ Wilan said all Conde Nast efforts centered on a single objective – superior quality. "Content, and in its physical surroundings, the company seeks those intangibles of excellence – craftsmanship, good taste, and beauty."
Wilan said Mr. Nast, through the medium of magazines, contributed tremendously to the improved tastes and ideas in home and fashion standards of America.
Wilan described the Arbor Press site purchased by Nast as nothing more than "rocks, rocks and weeds." He said the circular driveway was "hewed out of solid rock," adding that, "Great holes had to be blasted out of the rock in order to receive the roots of 60 elms which were planted around the central circle."
Wilan said Nast converted the property into a completely landscape estate. He engaged one of the country's leading landscape architects, Ferruccio Vitale of Boston, who suggested a circle bisected by the Post Road, to give the road the appearance of belonging to the property.
Nast installed the obelisks, widened the Post Road and paid to install the streetlights.
Mr. Bragdon's anecdotes of his decades at Conde Nast are telling. Though he claimed to hate being a proofreader, he describes many fun moments and said that for years, unskilled workers were able to make a good living there.
One anecdote involved the elegant water fountain.
"On our lunch hour we'd go out and walk around and get some air. And a couple of the boys got in the habit of stripping down and going in the fountain for a swim," Bragdon told the oral history interviewer.
"…Another of the bright boys got the idea that it would be fun to put some soap powder in the fountain," he continued, adding that the fountain was built with sloped sides. Bragdon said that after other employees went back to work, the two pranksters couldn't get out of the fountain.
"They swam around and stood yelling their heads off until finally one of the watchmen making his rounds in the office building heard their screams… It was too slippery for them to get out…They were swimming around there for about three hours."
Conde Nast Survives the Depression
Bragdon said it took a while before the Depression impacted the Conde Nast operation in Greenwich. He said the building trades got hit first and many companies continued to advertise, hoping to build up their trade.
"When we got hit, what we did, we voted to split up the work, not lay anybody off," Bragdon said, estimating the time to be around 1934 or 1935. Employees instead worked three days one week and four days another week, which kept everyone at a living wage.
Beyond the press room was the bindery where covers were put on, glued and trimmed. Finally the magazines made their way to the mail room. He said that in the end, all the magazines were printed on web presses.
Mr. Bragdon's said the company had an annual party and that during Prohibition, the party still included liquor.
"Everybody had liquor. And, of course, there were the Poles, Lithuanians, Yugoslavians and they all had their homemade liquor," Bragdon said in the oral history.
"I never saw Conde Nast turn down a drink. He would attend every one of these parties. He'd come up (from the company's offices in NYC)  in his Rolls Royce," Bragdon said, referring to Nast as a womanizer.
In the heyday of the Conde Nast plant, the operation was a family affair, where there was "a wonderful rapport between departments," with pickup football games in the fall, in addition to games of golf and baseball.
"We'd play for a keg of beer and then if you won, you split it with the losers. We had some wonderful times. It was a shame because of that, this was a very good trade," he said in the oral history.
Bragdon said employee bonuses included shares in the company's stock, which for years increased in value. His own shares rose in value from $16 to $70, at which point he sold some in order to purchase a boat. A friend with hundreds of shares teased him for not "holding on." In the end his friend Bob's shares rose to $90, but ultimately plummeted to $7.00 apiece, and then to $2.00. He said employees had to sell back the shares to the company if they left their jobs.
Bragdon, who was 57 at the time the plant closed,  needed to continue to work, found a job at Meredith in West Haven, which jobbed Vogue, House & Garden and Mademoiselle, as did others from Conde Nast, who commuted 45 miles each way by car together. He said some other colleagues from Conde Nast found work at Readers' Digest in Pleasantville.
But, Bragdon said he felt badly because, at the time, the closing of Conde Nast meant, "closed opportunities for young men who did not finish high school or weren't of college caliber, where they could get an apprenticeship and become self-supporting men with good trades."
---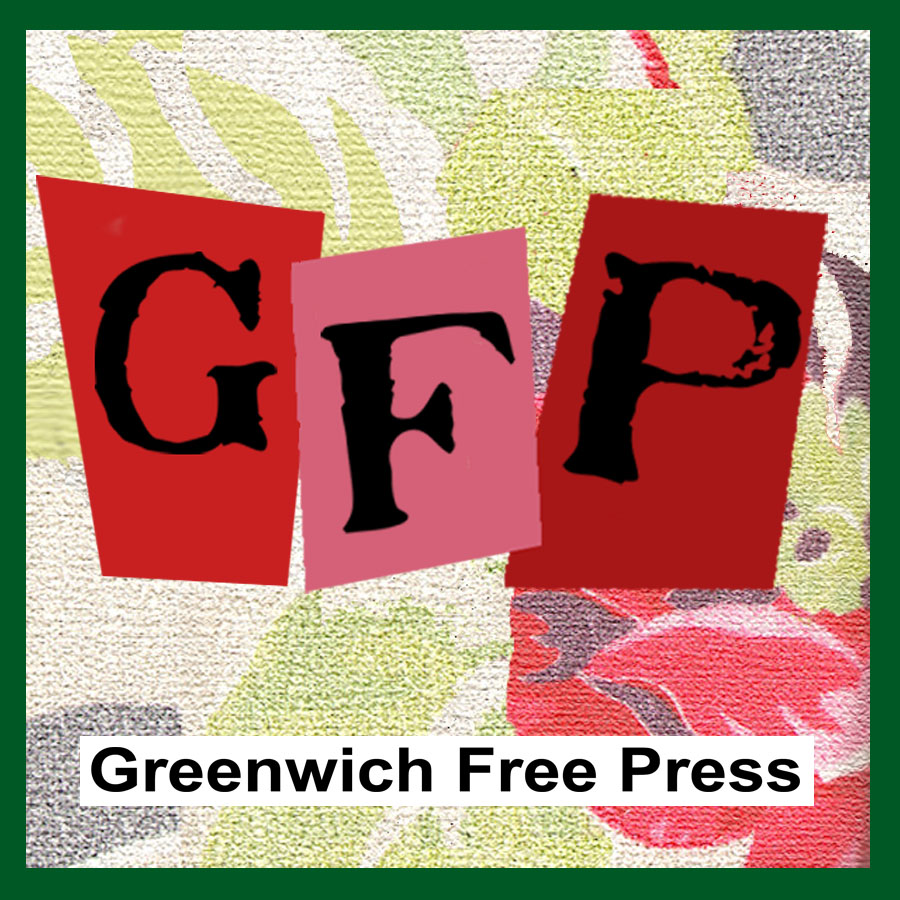 Email news tips to Greenwich Free Press editor [email protected]
Like us on Facebook
Subscribe to the daily Greenwich Free Press newsletter.