By Leslie Yager
Anyone who has written a novel and sent out query letters to publishers and agents knows the drumbeat of rejection can be discouraging. Ian Thomas Malone, who graduated GHS in 2009 and Boston College in 2013, can certainly relate.
"You write something great. That's ten percent of the battle," he said. "You don't just finish it and the literary fairy comes and takes it away."
After writing Five College Dialogues, which he describes as written in Socratic dialogue with each dialogue presenting a separate problem, Malone began pounding the pavement. Or rather pounding the keys in email after email. He said that time and again his queries were either not replied to or swiftly rejected.
"Twilight got a million rejections," he said of the vampire-themed fantasy by Stephenie Meyer. "Most are based on a glance. That's not a real rejection. The excuse that you are flooded with queries is not a real rejection."
And yet, Malone, who is a certified yoga instructor and plans to take the GRE next month, didn't have all his eggs in one basket when it came to this particular book.  He has always been a writer. He said that it wasn't until he stacked up all his manuscripts one day recently that he realized how much he'd accomplished before writing Five College Dialogues. In fact, before cranking out manuscripts, he started writing Amazon reviews when he was just 11. He has also dallied with the idea of becoming an actor, as he studied at the Ted Bardy Acting Studio in New York during college summers.
---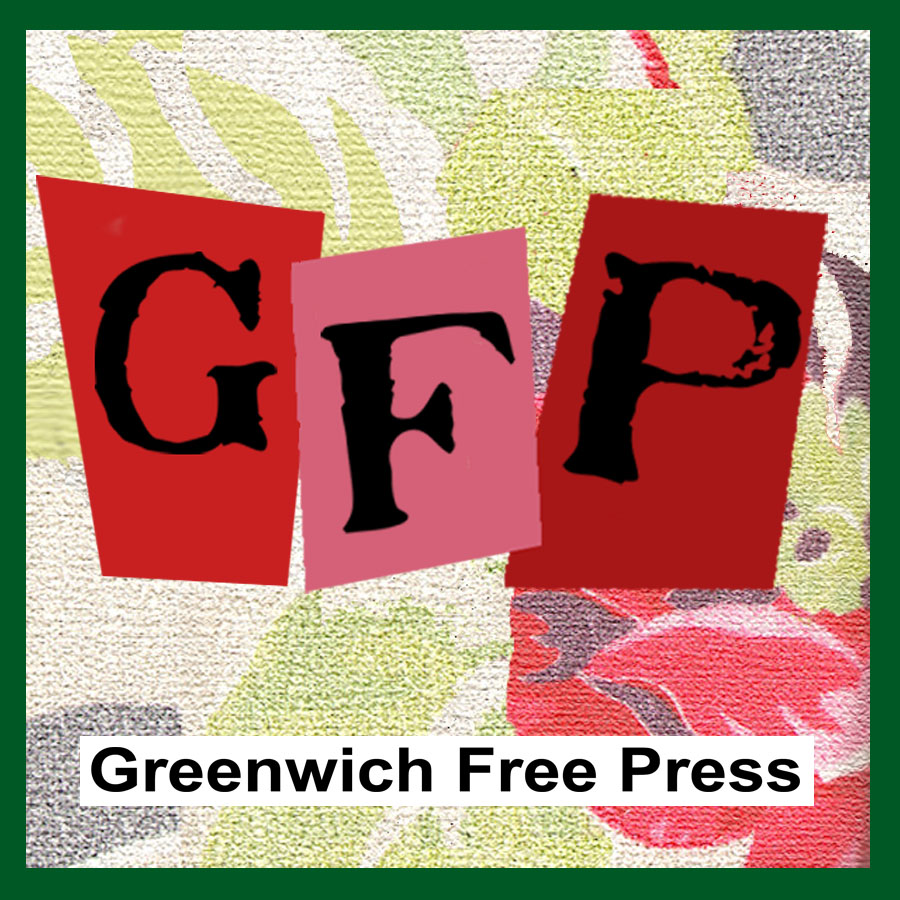 Subscribe to the daily Greenwich Free Press newsletter.
---
"I utilized my acting training in the Meisner Acting Technique," Malone said of his writing process, explaining that the core of that technique involves repetition. "You take two people and create a fluid dialogue. You make the dialogues as authentic as possible," he said. In Five College Dialogues, Malone described each dialogue as representing a problem, and said that his challenge was to move the plot forward while conveying the theme through dialogue.
In the book, the dialogues are told through the point of view of a graduate student, a teaching assistant, who deals with freshmen. Malone acknowledges the great expense of a private liberal arts education — he was an English major himself at Boston College — and the pressure to make the most of the experience.
He notes how graduates are constantly asked whether they have any regrets after four years of college.
"If you say no you are lying," Malone said. "If you say yes, it's just a downer. College is what you make of it. Most of my most valuable memories in college, none of them happened in a classroom."
Malone certainly made the most of his four years in Boston. He played water polo and worked on more than one campus publication. In fact, in 2011 Malone led a group of students in founding The Rock at Boston College with a goal of providing an alternative to traditional campus publications. According to the website, "The Rock's content covers a wealth of topics from the silly to the serious. Writers are encouraged to develop and follow through on their own ideas and deadlines."
Ever modest Malone described pitching Five College Dialogues as a Hail Mary. Indeed, heaps of rejection aside, he said Touchpoint Press responded quickly, with the acquisitions editor agreeing that the book could serve as a candid resource for college students. Though the common image of college students is not of 18-year-olds relaxing in their free time reading paperbacks, and one is hard pressed to name authors whose writing targets the college age bracket — Brett Easton Ellis and Jay MacInerney come to mind — Malone's experience is inspiring. "Even though in general, publishing tends to ignore the college market, it is by no means dead," he said.
"The whole notion that publishing is dying is nonsense… I found TouchPoint Press online and their acquisitions editor said this is something that college students really need. They offered a contract two weeks later." – Ian Malone
"It's harder to break down the barriers," Malone said of getting published. "Yet when a new Hunger Games comes out, young people flock to it." Plus, he continued, "Barnes & Noble is starting to own more and more college book stores." Even better, Malone said he already is finalizing a deal for a sequel to Five College Dialogues with TouchPoint.
Malone says it's important for aspiring writers to create an online presence. And it's never too early.
Having published over a thousand articles online, Malone says, "Reddit and Twitter have huge Game of Thrones audiences. If you're just smart with social media, and make your writing accessible to readers, that's a big help." Malone also has an author site on wordpress  at ianthomasmalone.com, on Twitter @ianthomasmalone.
Five College Dialogues is available from Amazon and Barnes & Noble.
---
Email news tips to Greenwich Free Press editor [email protected]
Like us on Facebook
Subscribe to the daily Greenwich Free Press newsletter.