By Leslie Yager
The artists received their pink slips Friday night at the Bendheim Gallery. Unlike pink slips of yesteryear, these  brought joy to the faces of aspiring and established artists alike, as they signified good news rather than bad.
Though they come with an element of surprise, each slip details information on the store that had selected the artist's work to display in the month-long Art to the Ave event, a perennial highlight of spring in Greenwich.
This year marks the 17th  year of the Art to the Ave, which runs May 1-26, with an opening on Thursday, May 2, from 5:30-8:00pm. The May 2 evening event will feature musicians and street performers who fill the street entertaining strollers.
Most stores host receptions for the hundreds of visitors who attend to preview the work of over 150 artists. Greenwich Ave will be closed to traffic in front of the Arts Center and a special area for children activities created.
The event on Friday Feb. 21 was long anticipated by local artists who had submitted samples of their work for consideration by businesses on Greenwich Ave and its environs.
The evening represented both a rite of passage for budding artists and something of a tradition for more established artists like André Lanoux, whose work has been featured over the years by Intermix, Privet House, Pinkie, Sunglass Hut and Anne Klein, among others.
Lanoux had a long and successful career in design in Manhattan before retiring to New Orleans. Unfortunately his retirement was timed perfectly for Hurricane Katrina, which he survived before making his way to Greenwich. Having lost a lifetime of artwork along with all his possessions in the hurricane, Lanoux has built a new body of art in his local studio and was selected for this year's 17th annual Art to the Ave event by Alliance Française.
Upon arriving at Bendheim, located at 299 Greenwich Ave along with the offices of the Greenwich Arts Council, artists moved from room to room in the gallery to find their artwork on display and check for the all-important pink slip. For many artists, along with news of which store selected their work to display during the month-long Art to the Ave event in May, the evening also afforded a chance to meet the store owner or manager.
Wendy Probert, manager at Letarte Swimwear Store at 369b Greenwich Ave hit it off with artist, Josa Weatherwax, whose work appears on a series of tiles.
Probert explained that Letarte was founded by two sisters, one who lives in Fairfield and one in Hawaii, who envisioned bathing suits and coverups both appealing and comfortable.
In a highlight of Friday evening, Paul Master-Karnik Exec Director of Greenwich Arts Council, accompanied by Dorianne Hutton and Laura Cunningham, randomly drew the name of one local participant to be featured in an ad in Serendipity, the locally published magazine that is a sponsor of Art to the Ave. The winner, drawn randomly from a jumbo glass bowl containing over one hundred names on slips of paper, was Rugby Imports.
Noah Steinman whose work can be found on the website NoahSteinman.com attended the event with boyfriend Geoffrey Presor. Steinman who is a painter, sculptor and bookbinder, graduated from Oberlin College last year and landed a job at Greenwich Arts Council. The young artist who has a twin brother who graduated from Wesleyan University last year is excited for his first Art to the Ave experience.
___________________________________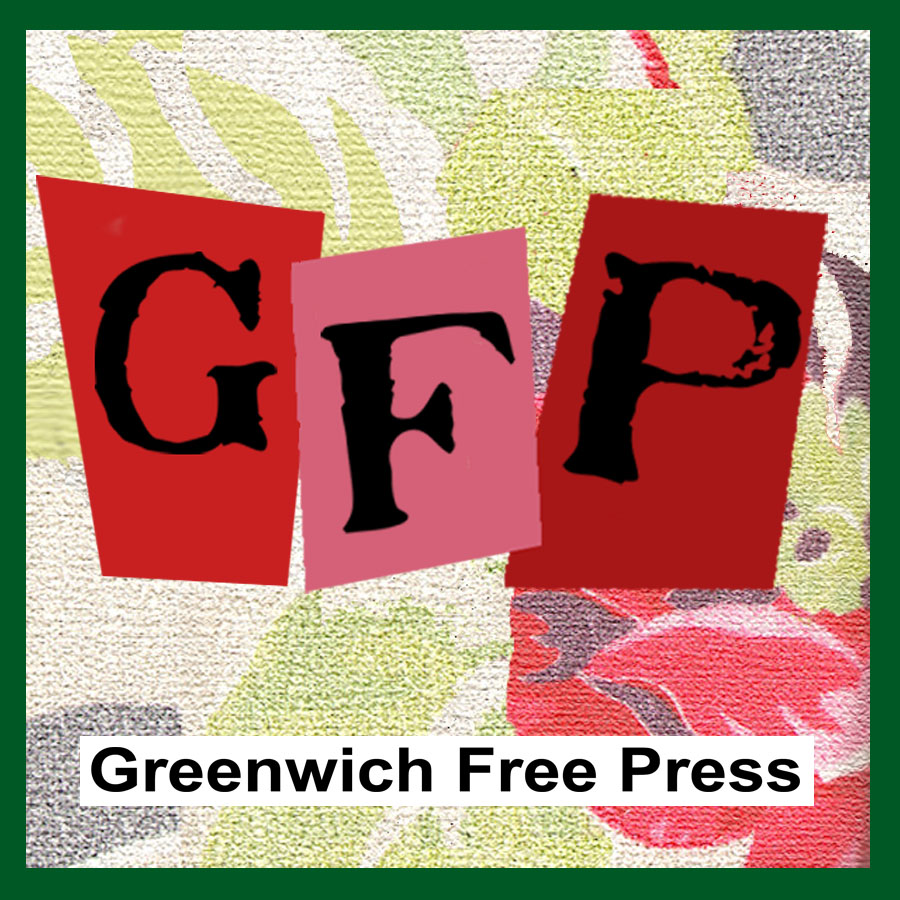 Email news tips to Greenwich Free Press editor [email protected]
Like us on Facebook
Twitter @GWCHFreePress
Subscribe to the daily Greenwich Free Press newsletter.