The 30th annual Craft Festival took place at the Bruce Museum this weekend. Sue Brown Gordon, who runs the Festival, as well as the Fine Art Festival on Columbus Day weekend in the fall, said the warm summer-like weather drew crowds all weekend. Brown Gordon said she has been running the festival for 24 years and artists travel from as far afield as Chicago and California.
"These are national caliber artists," Brown Gordon said. "Since it's a juried show, she said applicants submit five slides including four of their artwork and one of their display. "We want the displays to look museum quality," she said.
Brown Gordon said that most of the artists at the festival have won numerous awards. "They're the cream of the crop," she said. "We book people at the height of their medium, who are taking it in an innovative direction," she said just as a duo from Greenwich Jerry Carnegie and Ashley McCurdy who walked by with three one-of-a-kind walking sticks. "Why three sticks for two people?" Brown Gordon asked.
"Three felt like the magic number," Carnegie replied.
Brown Gordon, who scouts artists year-round, said seven of the major craft media are represented: Jewelry, Fiber, Ceramics, Leather, Glass, Mixed Media, Sculpture and metal. "Just don't call them vendors," she said.
She said Greenwich is the ideal spot for a high-end crafts festival. "People here are intense and inquisitive," she said. "They ask good questions and show a really good appreciation for quality."
At Shibumi Silks, people could design their own patterns on silk. The paints, in up to about six colors are selected and added to the troth of water. Using sticks or combs, patterns are swirled into the paint before the silk is dipped.
Ming Yuen-Schat, a potter from Brooklyn who runs Mings Monsters, described his process, which features a wood fueled kiln.  He said he slowly increases the heat over several days. "Or else water will evaporate and explode the pot," he said.
Displaying one of his one-of-a-kind pieces, Ming said it's possible to see the pattern of the flame up and over the side of the bowl.
"Each piece is unique, like us," he said. "You can see the flame path which reflects the unpredictability of the wood fire."
Lacey Goodrich of Laceypots traveled all the way from Portland Maine, but was having a lot of luck selling her colorful vases, pitchers and bowls, including "yarn bowls," that are fashioned with a slot for yarn to unfurl.
"I had applied to the show a number of times over the years," Lacey said. "I got in when my stuff reached a certain maturity."
Lacey's waiting paid off. Not only was she selling her art but she was also a winner this year. She described the juried process as intense. "They are selective and take only quality," she said. "It has a lot of prestige. It's a really fun show," she said.
Bruce Museum is located at 1 Museum Drive in Greenwich. Tel (203) 869-0376
---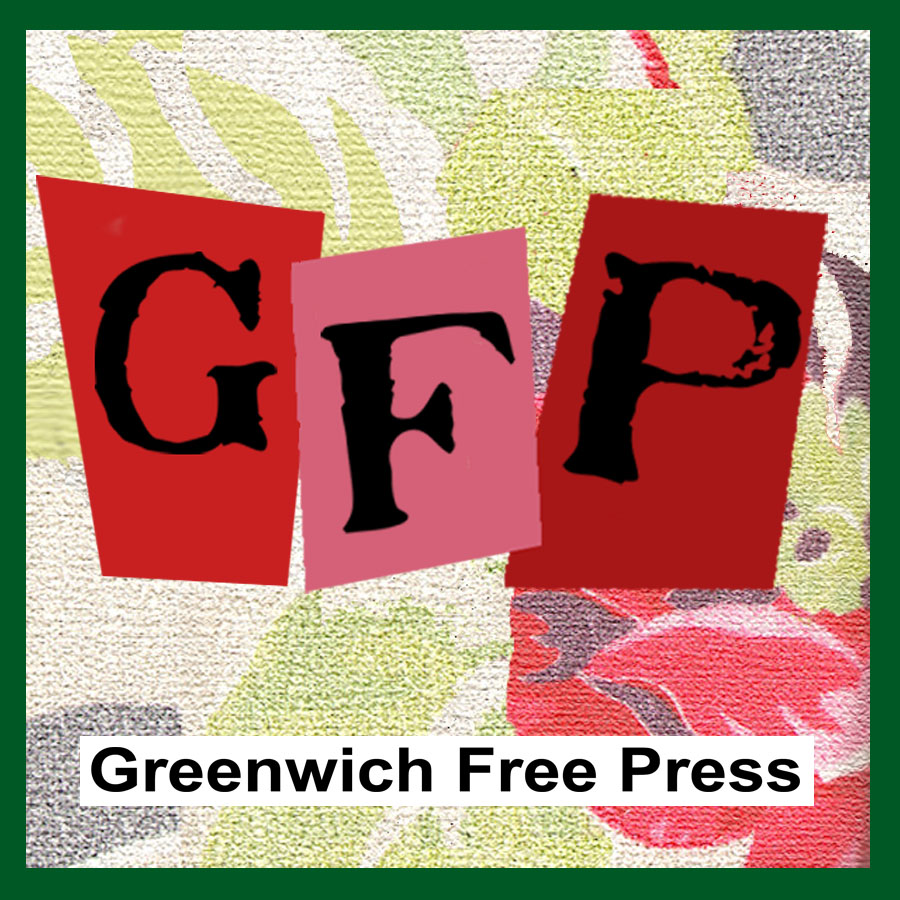 Email news tips to Greenwich Free Press editor [email protected]
Like us on Facebook
Twitter @GWCHFreePress
Subscribe to the daily Greenwich Free Press newsletter.