The Greenwich International Film Festival (GIFF) kicked off its inaugural year with the Opening Night premiere screening of Colin Hanks' directorial debut, All Things Must Pass on Friday, June 5.
Following the screening, U.S. Trust hosted the Opening Night Party at RH (formerly Restoration Hardware) on Greenwich Avenue.
GIFF board member Jenna Bush Hager served as Master of Ceremonies.
In All Things Must Pass Hanks chronicles the rise and fall of Tower Records, which fell from a net worth of $1 billion to bankruptcy in five years. The film features interviews with Russ Solomon, Stan Goman, Heidi Cotler, Mark Viducich, Dave Grohl, Elton John, Bruce Springsteen and David Geffen.
The Festival features 31 films, 24 competition films and 7 special screenings.
Cash prizes were awarded to the each of the festival's winners — $2,500 to each shorts filmmakers and $10,000 each for the two feature prizes and t he Bill & Anne Bresnan Social Impact Award.
"We are thrilled to honor these five award winning films from such powerful, emerging filmmakers from all over the world.  We couldn't have asked for a better way to kick off our Inaugural Year.  These filmmakers will always be a part of the GIFF family,"  said GIFF Founders  Carina Crain, Colleen deVeer and Wendy Stapleton Reyes.
Narrative Shorts
Grounded  (France)  (Foreign Title: Au sol), directed by Alexis Michalik.  Human struggles and corporate protocol intersect at an international airport, resulting in a greater understanding of what makes people operate.
Jurors: Jim Ragan (Writer, "Until 20"), Alysia Reiner ("Orange is the New Black") and Oday Rasheed (Director, "Underexposure").
Documentary Shorts Program

Santa Cruz del Islote   (USA/Columbia)  directed by Luke Lorentzen.    An intimate, sensory-heavy look into the lives of fishers and the community that depends on them.
Jurors: Silvana Paternostro (Associate Producer, "Che"), Bears Fonte (Programmer and Director, "The Secret Keeper") and Daniel Patrick Carbone (Director, "Hide Your Smiling Faces").
Narrative Feature Competition

Zurich (Germany)  (Foreign Title: Und morgen mittag bin ich tot), directed by Frederik Steiner.  Through sensitive direction and emotionally wrought storytelling, emerging filmmaker Frederik Steiner draws us head-first into the messy, complicated, and ultimately cathartic story of a young girl afflicted with cystic fibrosis who seeks to die with dignity. Bolstered by an entrancing breakout performance from Liv Lisa Fries, "Zurich" is unlike any film about terminal illness.
Jurors: Madeline Samit (Producer, "The Diary of a Teenage Girl"), David Kaplan (Producer, "Obvious Child") and Jack Giarraputo (Producer, "Grown Ups").
Documentary Feature Competition
The Russian Woodpecker (UK, USA)  (Foreign Title: Orosz harkály), directed by Chad Gracia.  Fedor Alexandrovich, an idiosyncratic Ukrainian artist, possesses an incendiary and dangerous conspiracy theory: far from a careless mistake, he believes the catastrophic Chernobyl Disaster of 1986 was actually an elaborate government cover-up designed to mask a failed 8 billion ruble antennae (known as the "Russian Woodpecker") near the radioactive site intended to interfere with western radio frequencies. Rich with Soviet history and the stories of Chernobyl's former citizens, this documentary chronicles the history behind one of the most chilling events of our time as well as Alexandrovich's thrilling attempts to spread the word of his theory. Russian with English Subtitles.
Jurors: Eric Eisner (Producer, "Hamlet 2"), David Levien (Writer, "Rounders") and Mallory Lance (Associate Programmer and Manager of Programming Operations, Tribeca Film Festival).
Bill & Anne Bresnan Social Impact

3 1/2 Minutes, Ten Bullets  (USA) directed by Marc Silver and winner of this year's US Documentary Special Jury Award for Social Impact at Sundance, "3 and 1/2 Minutes" is a taut, well-crafted recounting of the tragic and senseless murder of African American teenager, Jordan Davis, at the hands of white, middle-aged Michael Dunn. Cross-cutting between Dunn's emotionally-wrought trial and interviews with Davis' family and friends, the film delivers a potent commentary on Florida's Stand Your Ground self-defense laws and the cycle of violence in America while intimately exploring the lives of those personally involved in the incident.
Jurors: David Gideon  (Fmr Director of Lee Strasberg Institute, Professor of Acting SUNY Purchase Theater Conservatory ), Michael Covino (Executive Producer, "Babysitter") and  Anne Kern, PhD ( Associate Professor of Cinema Studies, SUNY Purchase).
As previously announced, GIFF's mission is to harness the power of film to serve the greater good and the Festival has partnered with the U.S. Fund for UNICEF to support   OneMinutesJr.   The OneMinutesJr. workshop is an international, arts-based initiative that works closely with local UNICEF offices to teach children and young people, especially those who are underprivileged and marginalized, basic camera and directing skills, story-telling, teamwork and how to think creatively about issues that affect their lives.
The participants develop their own stories based on the workshop theme to produce a sixty-second video.   OneMinutesJr.equips these young filmmakers with the fundamental skills of self-expression and gives them a chance to make their voices heard.
The Greenwich International Film Festival (GIFF) is a non-profit organization that will celebrate film and the visual arts in Greenwich, June 4-7.  GIFF bridges the worlds of film, finance, and philanthropy.  The Festival's mission is to provide filmmakers the opportunity to showcase their work with the goal of finding financing and distribution.  Additionally, GIFF will harness the power of film to support UNICEF with a percentage of funds raised to support their 2015 charity partner.
---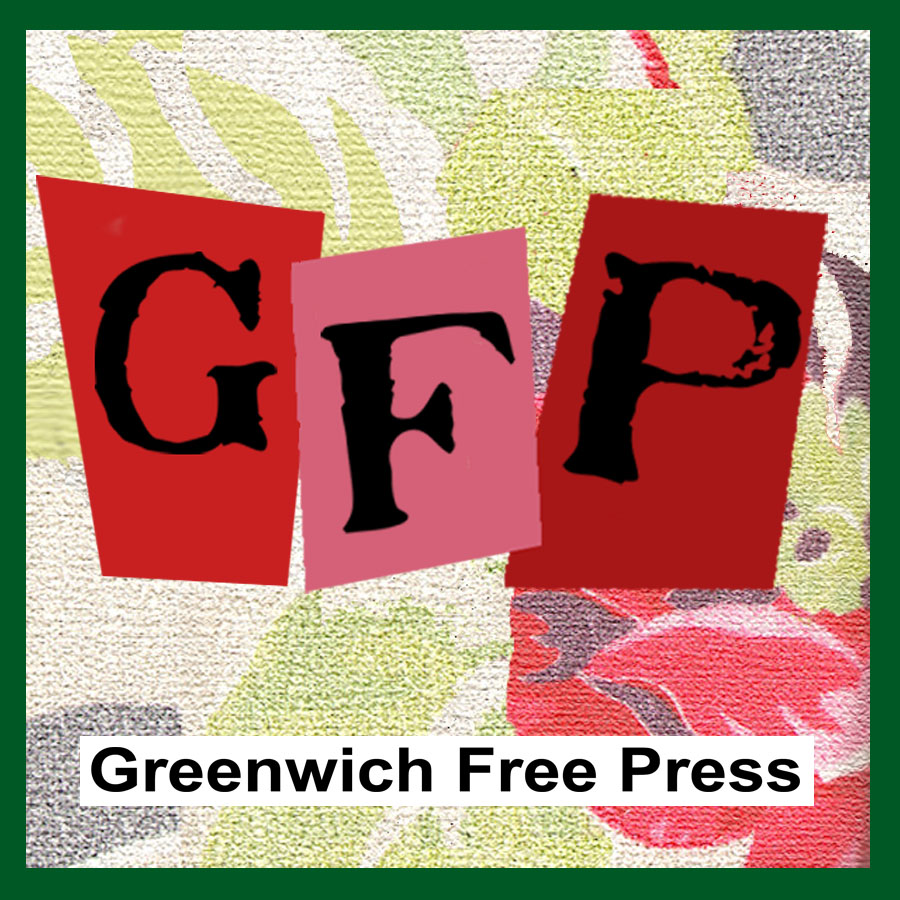 Email news tips to Greenwich Free Press editor [email protected]
Like us on Facebook
Twitter @GWCHFreePress
Subscribe to the daily Greenwich Free Press newsletter.