Greenwich Education Group invites the public to a screening of The Pursuit of Endurance, a film that documents a new polar expedition that follows in the footsteps of the famous Antarctic explorer Ernest Shackleton.
The screening is scheduled for Wednesday, November 2 at the Cole Auditorium, Greenwich Library* . Doors open at 6:30 with the screening at 7:00 p.m. followed by a discussion and Q&A about the film with entrepreneur, veteran adventurer, environmental advocate, and author, Luc Hardy.
This event is presented in partnership with the Garden Education Center of Greenwich's Fairchild Challenge Greenwich Youth Film Festival 2017.
The documentary is based on an original idea, conceived by Luc Hardy, to retrace the 1914 Ernest Shackleton expedition to Antarctica. It is  produced by Sagax Entertainment and co-produced by Puzzle Media.
Admission is free and autographed copies of the beautifully illustrated book "The Pursuit of Excellence" will be available for purchase with a portion of the proceeds to benefit the Greenwich Education Group's Foundation Scholarship Fund.
Victoria C. Newman, Founder and Executive Director of the Greenwich Education Group commented, "Shackleton's story and the amazing leadership he showed during this ordeal has gone down in history as a testimony on man's ability to persevere and endure incredible hardship. The courage shown by the members of the new expedition while reliving the hardships and overcoming the obstacles faced by the original group of explorers equally represents an amazing ability to push beyond the normal bounds of human endurance and a passion to achieve the seemingly impossible".
*this event is not sponsored by the Greenwich Library
Film Synopsis: In the heart of the Antarctic, nine adventurers are about to relive an extraordinary story. Their goal is to follow in the footsteps of one of the greatest legends of the golden age of polar exploration, Ernest Shackleton. They come from very different backgrounds, but one thing brings them together – a passion for adventure and testing their own limits of endurance.
Shackleton's story is well known, as it highlights his incredible feats of bravery and leadership.  In 1914, after the sinking of his ship, The Endurance, this hero saved his entire crew from a certain death, surviving for over a year in the harshest conditions possible and traveling over 720 miles to safety. One hundred years later our expedition sets out to explore the same sub-Antarctic islands of Elephant, South Georgia, and the South Sandwich by boat, ski, and pulka .
Aboard their ship, Australis, are an expedition leader, a veteran explorer, a former officer, a skipper, a polar guide, a scientist, two young soldiers, and a snowboarder. It is an expedition to remind us of the fragility of this highly endangered ecosystem, and to improve our understanding of these remote expanses. With them, you will relive the best, but also the most challenging, moments of this great adventure.
Luc Hardy is a French-American entrepreneur and angel investor, author, and film producer, explorer, adventurer, and environmental advocate.
He is the President and founder of the advisory and investment firm, Sagax in Greenwich. Luc is the founder of the environmental initiative, Pax Arctica, and Vice-President of the environmental and humanist NGO founded by Mikhail Gorbachev, Green Cross France & Territories.
Also a Member of The Explorers Club, he has led several eco-scientific expeditions mostly in the Polar regions. Luc Hardy is the author of several published books, including Antarctic Adventure (2005), Greenland Impressions (2007), Arctic Transitions (2008), and The Pursuit Of Endurance – On the shoulders of Shackleton (2015).
In 2015, he produced a documentary film about his expedition to the Antarctic Ocean, The Pursuit of Endurance – On the Shoulders of Shackleton, which was premiered in 2015 at the Focus Film Festival in Greenwich/New York (2015), the Angoulême French Film Festival, and at the United Nations (September 14, 2015).
Greenwich Education Group is a multi-division organization focusing on every facet of a child's academic development and success. Our divisions include academic tutoring – in-home and at the center, standardized test preparation, educational consulting, specialized learning services, transition programs and four accredited schools which focus on the special needs of their student populations: Beacon, Links Academy, Pinnacle, and the Spire School. Our curricula and teaching methods are as varied as our student body. Our philosophy of individualized instruction targets each student's strengths and needs. Learn more about our programs at www.greenwichedgroup.com.
The Garden Education Center of Greenwich, founded sixty years ago, is a volunteer educational non-profit organization committed to enhancing the appreciation and enjoyment of nature through horticulture, conservation, and the arts. Visit www.gecgreenwich.org.
The Sixth Annual Greenwich Youth Film Festival (April, 2017): Judging aligns with specific academic criteria as GYFF is part of the Fairchild Challenge at GEC. As you may know, The Junior League of Greenwich successfully launched the GYFF project in 2011-12 and recently transitioned it to community partner GEC as its sanctioned teen component of the GEC's Fairchild Challenge. Participants now are part of an award-winning, interdisciplinary, environmental science competition as the Fairchild Challenge is recognized internationally as a benchmark for exceptional STEM education, and for empowering students to become the next generation of scientists, researchers, educated voters, policy makers, and environmentally-minded citizens.  Filmmaking provides a form of local environmental activism as a method for visual storytelling, utilizing media tools.  More information about the Fairchild Challenge, enrollment forms, and details on all challenges to follow at fairchildatgec.org
---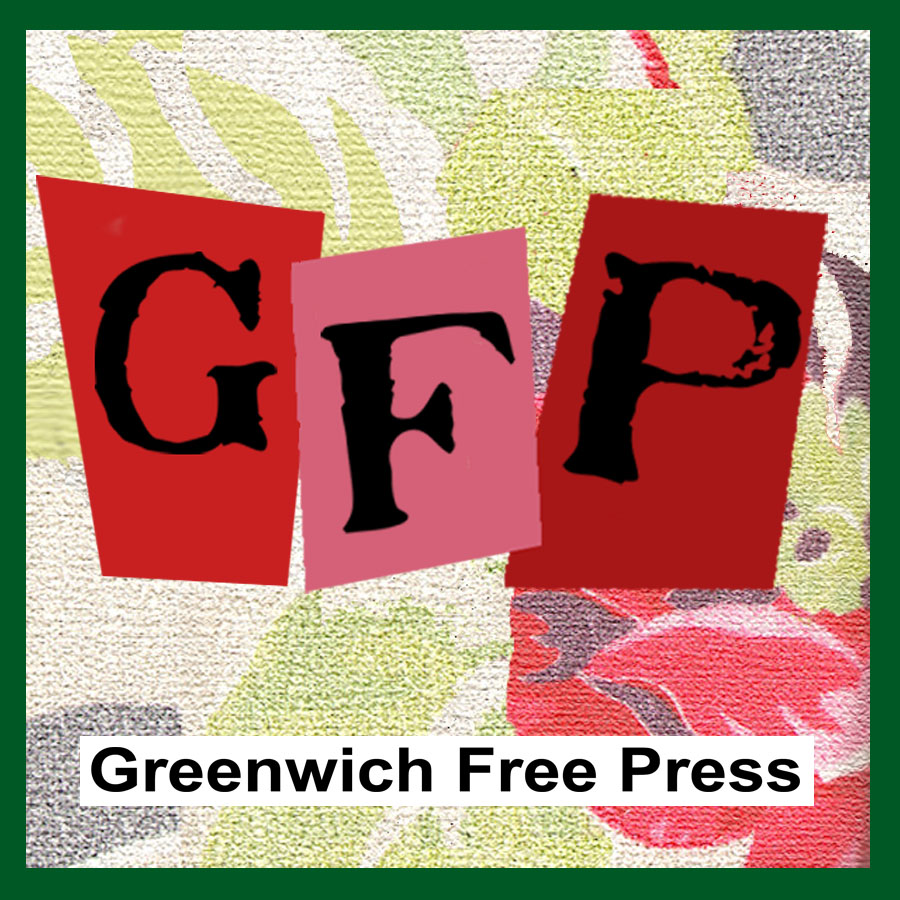 Email news tips to Greenwich Free Press editor [email protected]
Like us on Facebook
Twitter @GWCHFreePress
Subscribe to the daily Greenwich Free Press newsletter.