On Monday night 241 Greenwich High School students were inducted into the National Honor Society, the largest group of inductees to date.
The GHS Chapter of the National Honor Society has been called the "Phi Beta Kappa" of the high school. Students who have achieved a GPS of 3.6 or higher are eligible for membership in their senior year.
Selection is based on evidence of scholarship, leadership, character and service.
Members of the National Honor Society tutor students who request assistance or are referred for individual peer help. They also serve in the community.
The students recited the pledge:
I pledge myself to uphold
The high purposes of the National Honor Society
To which I have been elected
Striving in every way
By work and deed
To make its ideals
The ideals of my school
And of my life
Recognized for leadership was Sanjeev-Kumar Sathish. Recognized for service was Pauline VanTulder. Recognized for character was Sophie Blue. Recognized for Scholarship was William Yin.
Congratulations to all the new members of the National Honor Society!
Bella House
Brittany Banker, Emma Banker, Laura Bautista-Borrero, Anna Brecher, James Catalano, Phoebe Daur, Katharine Day, Peter Dunay, Abigail Feda, Avery Formato, Charlotte Harding, Kevin Iobbi, Aaron Jaffe, Madison Jayes, Olivia Jones, Kevin Jordan, Dillon Klevan, Cameron Liflander, Natalie Lilien, Ariana Longo, Alison Lopez Valdivia, Joseph Magliocco, Melissa Marusak, Paige Mautner, Michael McGrath, Sarah McKenzie, Casey McLaughlin, Jacob Montgomery, Tyler Moran, Megan Plancher, Morgan Rafferty, Alexandra Reice, Sophia Salzer, Julia Santarosa, Emma Schaale, Kai Sherwin, Mark Sunoo, Megan Tedford, Alison Tedford, Katherine Tracey, Trevor Webb, Abigail Yu, and Madeleine Zhou.
Cantor House
Lexi Addison, Madison Arnold, Russell Babiarz, Jake Beinstein, Sophie Blue, Claudia Bonaparte, Aisling Byrne, William Chen, Paige Cooper, Ella Coooper, Mia Costanzo, Christopher D'Arminio, Bastian Dequeker, Andrew Desino, Kevin Downey, Akira Dunham, Ashley Feighery, Jessica Freiheit, Shaye Galletta, Samantha Gould, Zachary Gould, Mariana Grandmont, Emma Himes, Lisa Hryckowian, James Huber, Ella Jomo, Kinan Khader, Benjamin Kraninger, Naureen Kurji, Ryan Lammers, Alexandra Lee, Micaela Lew, Kristen Lodato, Stephen McDonnell, Erik Mini, Jake Moses, Yuv Nichani, Jozlyn Paredes, Sydney Pelletier-Martinelli, William Perlman, Alexander Presley, Samuel Ryb, Yuko Takeda, Suzuha Takeuchi, Jennifer Tibberts, Lucie Turkel, Sofia Vittoria, Ann Wissmann, and William Yin.
Clark House
Olivia Aly, Emily Anderson, Emma Barefoot, Emily Bass, Selin Bayram, Timothy Bennett, Robert Blank, Alexander Bologna, Ian Bouslough, Amanda Brea, Alexander Brett, Elizabeth Burnett, Michael Busani, Avrey Carifa, Brittany Cleary, Jake Cohen, Richard Columbo, Ansley Costarene, Cynthia Crispino, Marc DeMartis, William DeTeso, James Doucette, Henry Dowling, Maria Eslava, Gaia Fakhoury, Natasha Feenstra, Zachary Friedman, Kendall Gregory, Anastasia Heavey, Eden Kaufman, Avanelle Kelly, Maxine King, Bryce Klair, Daniel Kramer, Martina Lopez May, Olivia Luntz, Maxine McMillan, Paris-Sima Mohammadi, Kyle Morgenbesser, Conrad Moss, Elizabeth Murray, Laura Navarrete, Noah Niklaus, Timothy Peck, Sylvia Probst, Adam Roitman, Paul Ruh, Sanjeev-Kumar Sathish, Logan Semenuk, Shelby Todd, Madison van Meel, Pauline van Tulder and Amanda Yu.
Folsom House
Stephanie Achoa, Gabriella Bastek, Ryan Bologna, Dominic Calkosz, Manuel Carballo, Luis Carrillo, Amanda Chan, Robert Clark, Sarah Commaroto, Leah Common, Olivia Dallape, Paige Edmonds, Akane Edwards, Olivia Fakundiny, Alessio Fikre, Leeloo Gilet, Michael Graves, Adrienne Hedvat, Sybren Hoekstra, Nicholas Kach, Marley Kaplan, Zoe Klein, Meredith Leggero, Daniel Lopez, Alejandro MacLean, Maeve Markowitz, Michelle Mato, Lily McKenna, Inaki Mendive, Layne Oram, Charlotte Pohl, Christopher Popham, Edouard Quiroga, Scott Rusk, Alexander Spitzer, Augustina Stefani, Andrew Triscari, Jack Ullrich, Armisa Vaso, Christopher Wei, Derek Woo, Alexander Woo, Julia Yeterian, Teppei Yoshikawa, and Devyn Zaminski.
Sheldon House
Simone Advaney, Dayanara Alvarado, Cesar Arduino, John Baldwin, Ema Barun, Jordan Bogaty, Phoebe Brook, Alexandra Buss, Nell Cameron, Peter Cartine, Alexandra Chabot, Matthew Collins, Nikaela Comizio, Amanda Da Cunha, Nicholas Dayton, Nicole Ducret, Maria Jose Falcon, Henry Foster, William Franco, Andrew Fuller, Natasha Ginsberg, Chloe Goldstein, Suzanne Goodnow, Raena Greenbaum, Elizabeth Grellier, Nicholas Hickman, Shelby Hopper, Amelia Hurst, Augusto Iversen, Takema Kajita, Garrett Kriebel, Grace Leigh, Connor Li, Andrew Liebers, Jared Livingston, Alessandra Mangold, Katherine Marquez, Julia Moch, Matthew Morganti, Addison Muir, Emily Murphy, Alexander Nanai, Yuri Nobunaga, Jacqueline O'Malley, Larry Sacramento, Jack Scanlan, Andrew Schiff, Alexander Schnur, Aaron Schur, Rinchen Sherpa, Nathaniel Steen, Courtney Stewart, Jakub Szwakob, and Kinsey Yow.
---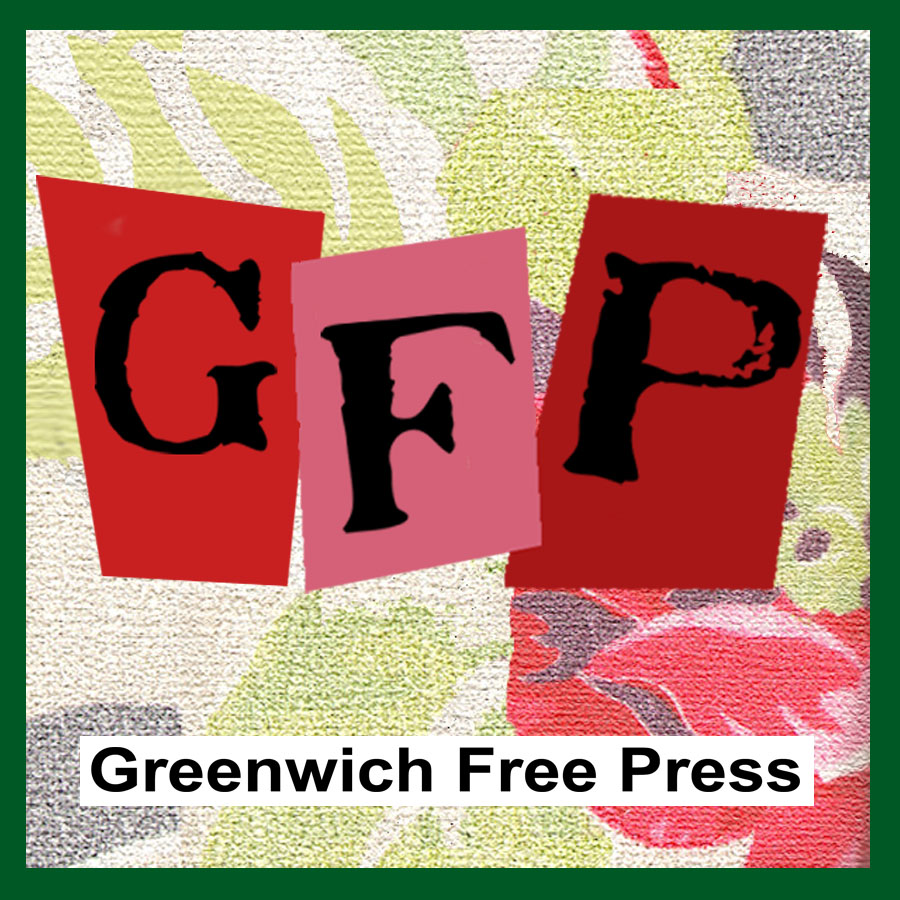 Email news tips to Greenwich Free Press editor [email protected]
Like us on Facebook
Twitter @GWCHFreePress
Subscribe to the daily Greenwich Free Press newsletter.