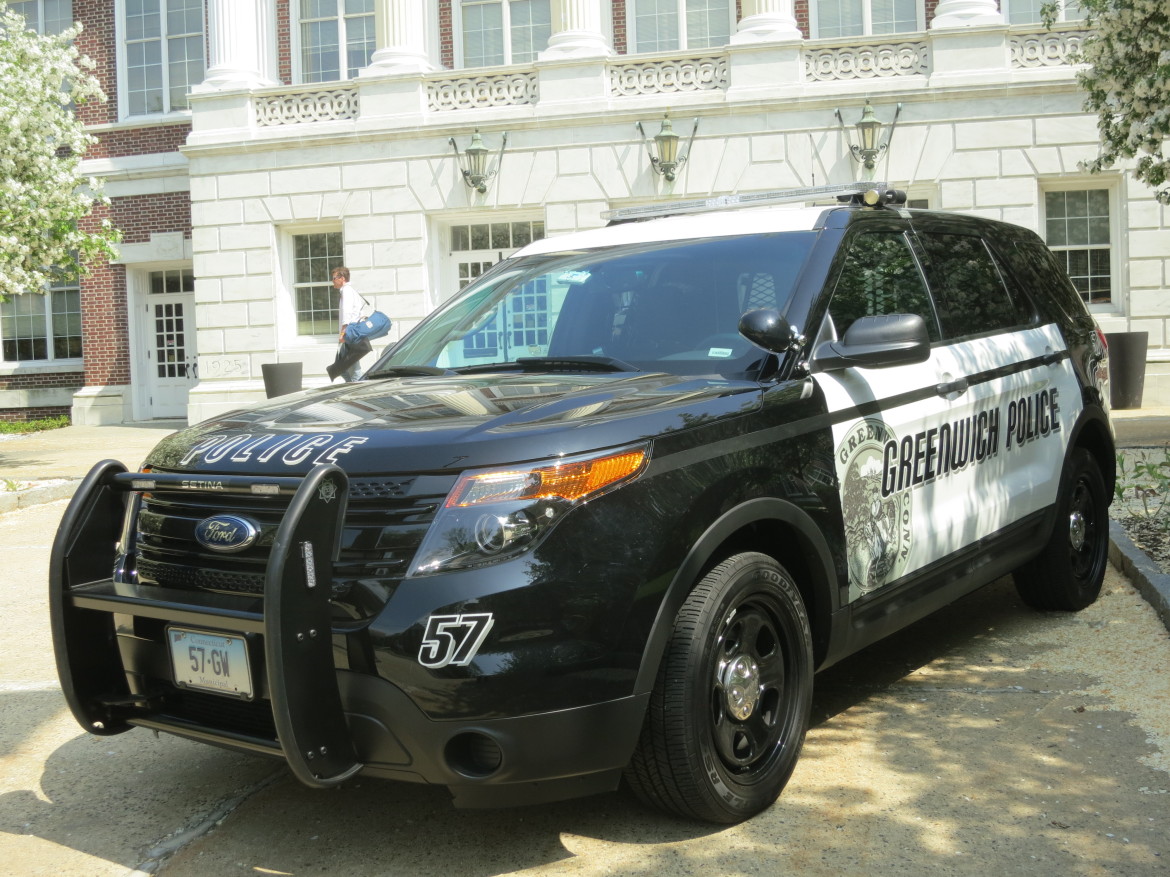 Bilennia M Sepulveda of 30 Cognewaugh Rd in Cos Cob was charged on Monday, Dec. 8 with Evading Responsibility.
After police responded to an accident at the Greenwich Hospital building at 77 Lafayette Place, investigation led to Sepulveda, 43, who was found by Greenwich Police to have left the area without reporting the crash. Police were assisted by a witness as well as video surveillance footage from Greenwich Hospital.
After originally denying the accident, Sepulveda acknowledged the crash and not having reported it.  She was assigned a court date of Dec. 22, 2014 in Stamford Superior Court.