On December 29 Greenwich Police charged a local woman by warrant with one count of Cruelty to Animals.
According to Greenwich Police, the incident stemmed back to the morning of October 9, 2022 when Aubriana Dejesus, 25, of Greenwich was contacted by Cornell University Veterinary Specialist about the condition of her dog, which suffered from profound emaciation, malnutrition and neglect, prompting the dog to be euthanized.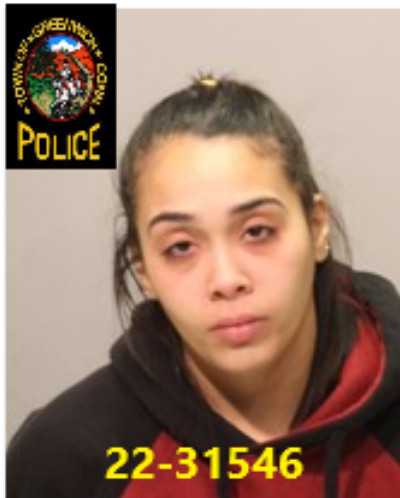 Police sought and were granted an arrest warrant, which was executed on Dec 29.
Ms DeJesus' bond was set at $15,000 for the Animal Cruelty charge.
She was also charged with Failure to Appear in Court 2nd degree for an incident stemming back to the evening of May 8, 2022 when police say she got into a physical fight with another person, and failed to show for her Oct 11, 2022 court date. Bond for that charge was $5,000.
After she was processed she was able to post the required 10% of her bond on both charges, and was released.
She was assigned a date in Stamford Superior Court on Jan 13, 2022 at 9:00am.