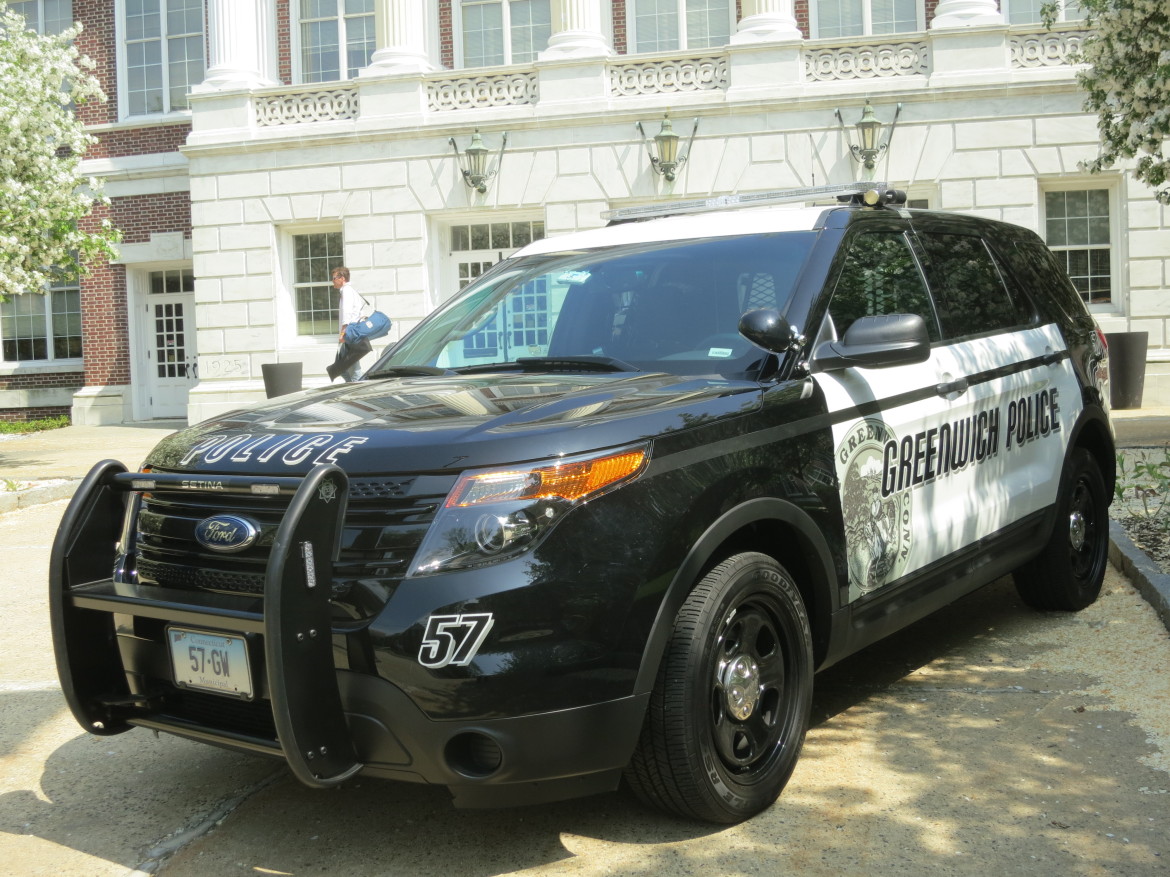 Greenwich Police have released the name of the pedestrian who was struck by a car and killed while crossing the intersection of King Street and Anderson Hill Rd on Tuesday around 6:50am.
Yani Baca, a 51 year old woman from Elmsford, NY, was transported to the Greenwich Hospital where she was succumbed to her injuries as a result of the crash. According to Greenwich Police Baca's family has been notified.
No charges have been filed and the incident is still under investigation by the Greenwich Police Department Traffic Section.
If anyone has any information about the crash please contact Traffic technician Roger Drenth at (203) 622-8014.
Original Story:
Jan. 6, 2015:
Shortly before 7:00am Tuesday morning a 51-year old woman was struck and killed by a car as she crossed King Street at Anderson Hill Rd.
According to Greenwich Police, the woman was a resident of Elmsford, NY and on Tuesday morning she and a co-worker traveled to Greenwich on a Westchester Bee-Line bus.
After exiting the bus, the victim started to the cross King St to the east side of the street when she was struck by a passenger car in the easternmost lane of northbound traffic. She suffered severe injuries and was transported to Greenwich Hospital where she succumbed to her injuries. The operator, and sole occupant of the passenger car, was not injured.
Police said the name of the deceased will not be released pending the notification of her extended family.
The Greenwich Police Department Traffic Section is conducting the investigation. If anyone was a witness to the accident please contact Traffic Technician Drenth at (203) 622-8014.