"Long gone are the days of 'no comment,'" said Lt. James Perez of the Fairfield Police Dept during a break in a two-day crisis communication training at Greenwich Police station.
The training was led by representatives from Roger Williams University Criminal Justice Program, Public Information Officer Amy Kempe and Denis Riel, a special advisor at Dept of Children and Families.
Lt. James Perez of Fairfield Police Dept said Tuesday's training was about working with the media as a partner regardless of the crisis.
"We learned how to partner with the media to allay fears for victims and families," Perez said, adding, "The problem is that with the advent of social media, news gets commented on by so many people so fast. You may have people reporting from the scene via Facebook."
"We're trying to convey to the older guys to include the media, and reach out sooner, rather than later," said Officer Michael DeVito, Public Information Officer with the Milford Police Dept.
"Social media, particularly Twitter, has really changed the way government agencies – particularly law enforcement – communicates in a crisis," said Kempe, adding that while Twitter is media-centric, Facebook targets the public.
Riel said it's important in a crisis to communicate across agencies with a single voice. He explained that Tuesday's tabletop exercise clarified the communicator's role in correcting bad information, confirming good information or complimenting good information.
"I think it's safe to say that police officers don't like communication. They want to do their job. They want to be police officers," Kempe said. "But it's so critical to communicate to the public through the media so that people feel safe and know the police are protecting the community."
The DOC did a specific exercise to be prepared for a riot and a takeover in Bridgeport Correctional Facility. Director of External affairs for the Dept of Corrections, Karen Martucci said that although that type of incident hasn't happened for many years, Tuesday's rehearsal on how disseminate information accurately and critically was invaluable.
"Today I learned about knowing your audience, preventing inaccurate information getting out, and sharing information without jeopardizing the active investigation," Martucci said.
Dept of Children and Families Kathryn Bella, Investigation Supervisor at DCF based out of Norwalk said, "We rely on our law enforcement to really help us. What's key is the safety and well being of children." Bella  said a crisis communication situation involving DCS might, for example, including a domestic violence situation or a drug raid with children present.
Other agencies included in the training included the Board of Education and the Health Department.
Riel said that the workshop includes role playing at a press conference with some participants playing the part of the spokesperson on camera, and others peppering them with questions. He said they'd also practice writing press releases and formulating Twitter posts.
According to Riel the first step in crisis communication is to identify the audience, decide  the attitude or behavior that needs to be imparted, develop a message, choose the best mechanism to deliver the message and, lastly to assess. "Then it's rinse, lather, and repeat," he said.
"It's talking about how to put out a cohesive message across all different types of media, including press releases and speaking on camera," Lt. Gray said. "The quality of instruction from Roger Williams has been excellent."
---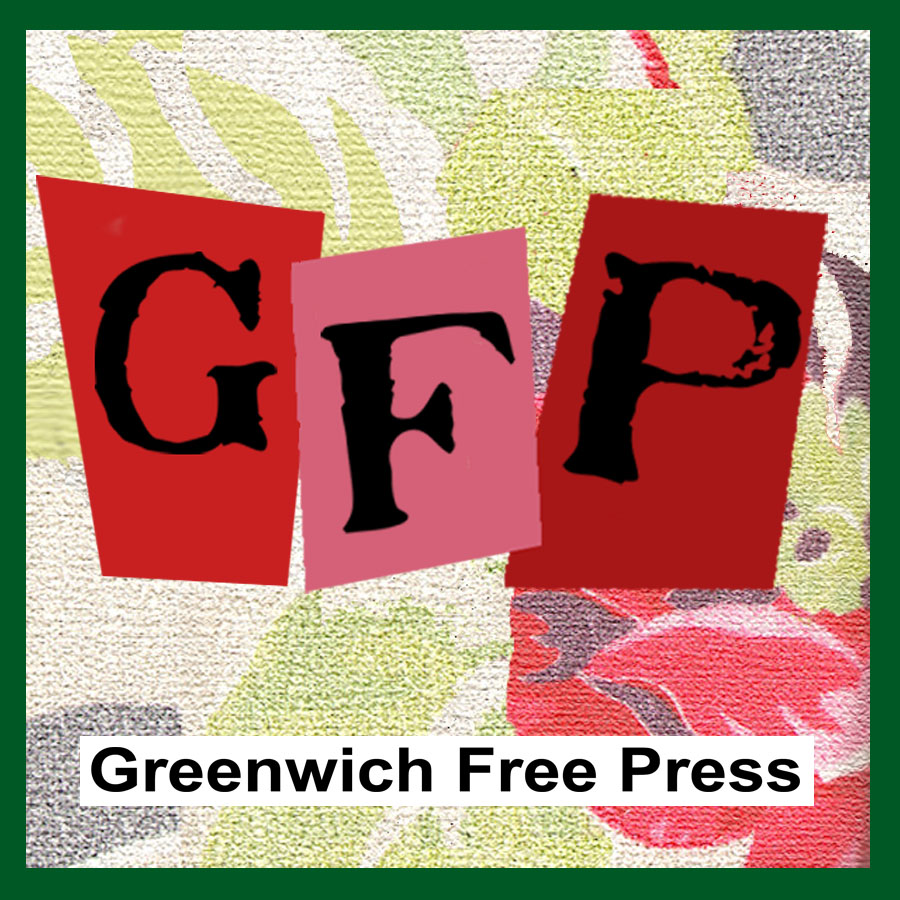 Email news tips to Greenwich Free Press editor  [email protected]
Like us on Facebook
Twitter @GWCHFreePress
Subscribe to the daily Greenwich Free Press newsletter.