In the days since the Nov 6 election, a derogatory term used by State Rep candidate Laura Kostin in her concession speech resulted in outrage and much talk about apologies.
For anyone who has been under a rock the last two weeks, Democrat Laura Kostin, while congratulating Steve Meskers for his victory at a public gathering of Democrats, referred to his opponent Republican Mike Bocchino as a douche.
"I think she should resign from the RTM and any other capacity she is serving the town," Bocchino told Greenwich Time the next day.
In a letter to the editor on Thursday Nov 15 Bocchino said he had still neither received a phone call nor had any in person interaction with Mrs. Kostin.
"So in fact I have not had the courtesy of an apology from Mrs. Kostin," he wrote.
On Friday Nov 16, Mrs. Kostin emailed a statement to Mike Bocchino and local media in which she apologized.
"I used an unkind word on election night to describe Mr. Bocchino. I should have been more diplomatic, I'm sorry that I wasn't and I make no excuses for it," she wrote, adding, "I am very deeply sorry for offending Mr. Bocchino. I truly regret any hurt I may have caused him. I do hope Mr. Bocchino will accept my most sincere apology and in doing so, join me in putting this incident behind us," she wrote.
Kostin said since election night she had tried to contact Bocchino multiple times. She said she emailed him twice trying to set up a phone call but received no reply.
On Nov 10 a post on her campaign Facebook page 'Laura for CT,' included an apology. Tagging Mr. Bocchino, she wrote, "I used an unfortunate word on Election Night to describe Mike Bocchino, who I've reached out to, and for that I'm sorry."
After releasing the statement on Friday, Kostin said that earlier in the day she had called a number she found in the white pages for Mr. Bocchino and left a message, though the outgoing recording did not identify the line as Bocchino's.
About an hour after Kostin emailed her statement Friday afternoon, Mr. Bocchino hit 'reply all,' saying, "This is not really about me. Please let it go and move on.  Have a Happy Thanksgiving."
At the foot of his email he shared a YouTube link to "Let It Go" from Disney's Frozen.
All of this begs the question, is there a right way to apologize?
Certainly apologizing quickly is important. It's also important to apologize authentically.
But there are no guarantees of forgiveness. (Remember Al Franken).
Is behavior really getting worse, or does it just feel that way? The pattern of insult and outrage plays out on reality TV, national politics and here in Greenwich.
The cycle is amplified by Facebook and Twitter, which give pretty much anyone a platform to voice their anger.
All this back and forth about outrage and apologies was echoed in national headlines last week.
The head of Victoria's Secret marketing team Ed Razek got in trouble for a comment to Vogue about why the annual fashion show does not include trans or plus size models. "No, No. Why not? …Because the show is a fantasy," Razek said.
After the backlash he tried to walk back his remark, saying, "We came across as insensitive. …We absolutely would include a transgender model for the show."
Then, in a Tweet he said, "My remark regarding the inclusion of transgender models in the Victoria's Secret Fashion Show came across as insensitive. I apologize."
In Mississippi, a state with a history of hangings, Republican Senator Cindy Hyde-Smith who is in a late November runoff, is refusing to apologize for a joke about a public hanging. "If he invited me to a public hanging, I'd be in the front row," she said, referring to a supporter.
Also, last week SNL comedian Pete Davidson got in hot water for mocking the appearance of Lt Com Dan Crenshaw, a Texas congressman-elect who has worn an eye patch since a blinding IED explosion while serving in Afghanistan.
Crenshaw agreed the joke crossed a line, but then, in a piece for the Washington Post he wrote, "I also could not help but note that this was another chapter in a phenomenon that has taken complete control of the national discourse: outrage culture."
Crenshaw was invited on SNL where he accepted Davidson's on air apology and enjoyed a chance to crack his own jokes.
"This is Pete Davidson. He looks like, if the meth from Breaking Bad was a person," Crenshaw said. "He looks like a Troll doll with a tapeworm."
Crenshaw ended on a positive note, pointing out that Davidson's father, a firefighter who lost his life on 911 rushing into the North Tower at the World Trade Center, was a hero.
---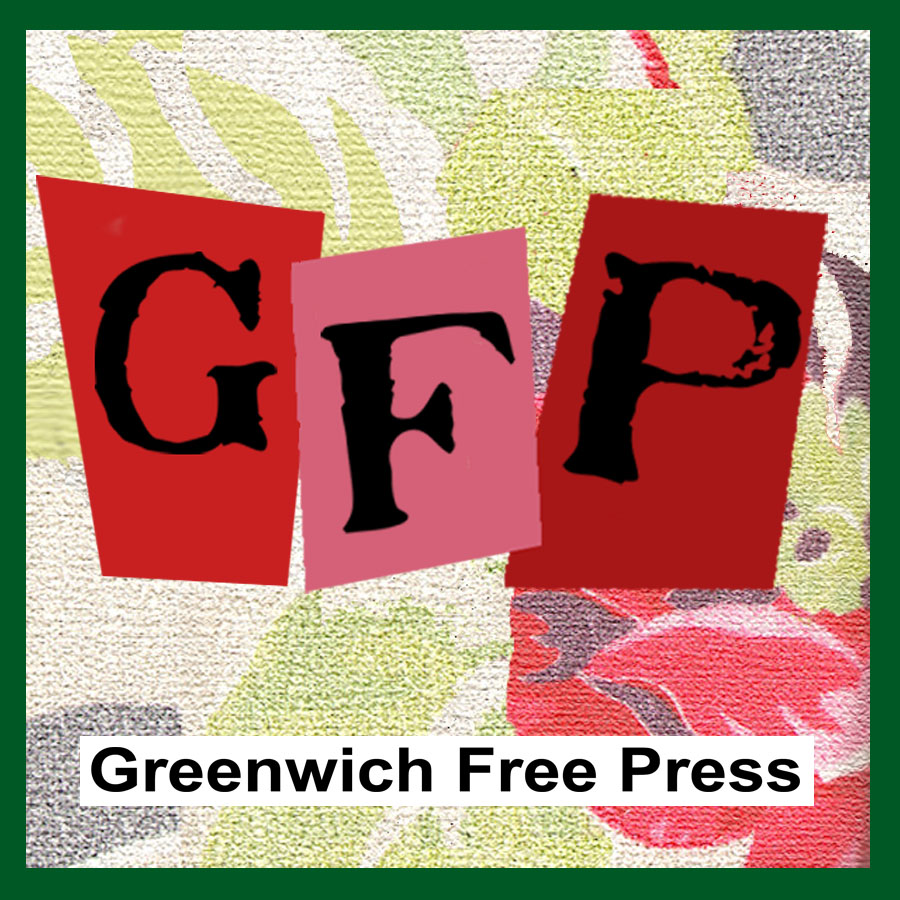 Subscribe to the daily Greenwich Free Press newsletter.
---
In Greenwich, a half dozen letters to the editor about Kostin's comment were divided. Some criticized Kostin, some defended her. Some demanded she apologize. Some said she had apologized.
Opinions swirled on social media.
First Selectman Peter Tesei released a statement saying Kostin was a hypocrite for questioning whether Board of Human Services member Jeffrey Medina deserved another term after posting nasty comments on Facebook about "liberals."
For his part, Medina issued a lengthy apology before the entire RTM on Sept 17.
Mr. Tesei demanded Kostin publicly apologize to Mr. Bocchino, his family, and to Greenwich residents.
After Tesei's letter, Democratic Selectman Sandy Litvack wrote his own letter supporting Kostin saying Republican "shock and horror" was politically motivated and that Kostin had already apologized.
A group of Democrats wrote a letter saying Republican men have been forgiven for their transgressions, and so should Kostin.
They said Mr. Bocchino was the hypocrite since he had made an inappropriate comment about sexual assault in 2015, apologized and kept his elected position. In discussion over a sexual assault bill being considered at the time, Bocchino said, "At the end of the day, there are no witnesses — at least if there are, it's a really great party."
Afterward, Bocchino issued a lengthy statement that concluded, "In no way was I trying to make light of any of this and I am sorry that some may have taken my comments that way."
This Democrats' letter also referred to a video that circulated on Facebook of retired fire marshal Shawn McDonnell yelling at Democratic volunteers at Riverside School on election day calling them scumbags and piss ants. They noted that McDonnell had apologized and been forgiven.
Then there was a letter from a group of mostly Republican women who demanded Kostin resign from the RTM.
The letter said anyone who laughed and clapped at Kostin's election night comment was equally complicit, and dragged Meskers in to the fray by saying he should have apologized for Kostin's comment.
Around the sixth letter to the editor, some readers complained to that Greenwich Free Press had published too many letters, (though they were all well read).
Letters to the editor have been encouraged on Greenwich Free Press since the comments widget was deactivated during the Nov 2017 municipal elections when readers used aliases to post nasty comments, swear words and even threats.
Letters to the editor require a real verifiable name. Comments are also encouraged on Facebook for similar reasons.
The goal is to include the community in conversations and to keep the tone civil.
Whether the Town lets go and moves on, or just gets distracted by Thanksgiving, Greenwich Free Press will continue to allow Greenwich residents a voice.
GFP editor/founder Leslie Yager