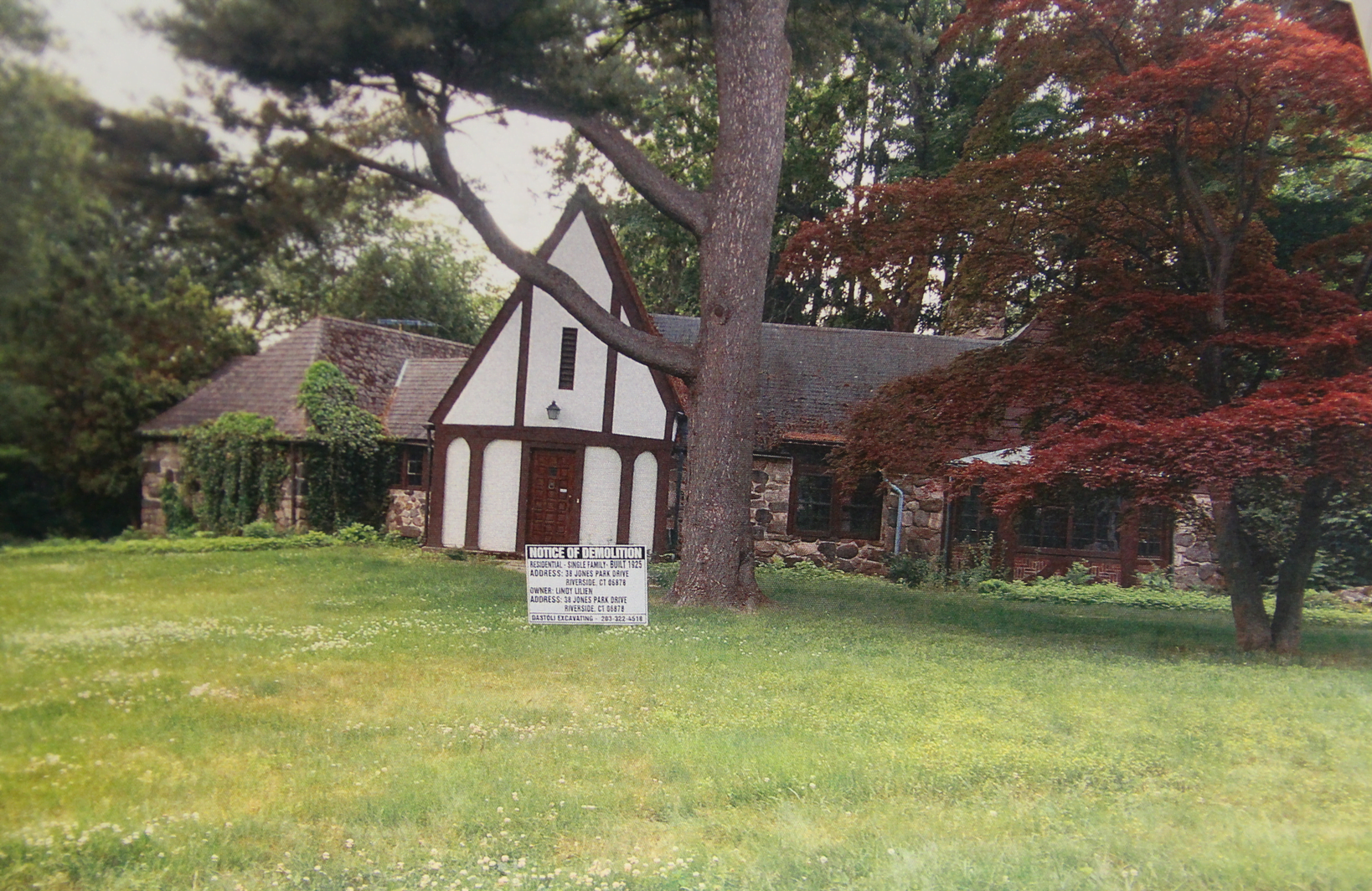 An application has been submitted to the Dept of Public Works Buildings division to demolish a home at 38 Jones Park Drive, Riverside, CT 06878 in Riverside.
The single family home was built in 1925.
The 2855 sq ft house has 8 rooms, 3 bedrooms 2 full baths and one half bath. It is in the R20 single family zone and sits on .49 acres.
The owner is Lindy Lilien.
Because the home was built before 1940, a written letter of objection submitted to the Building Division of DPW will trigger an additional 45 day stay of demolition. The waiting period commenced on June 2, 2018.
The home last some from Richard Robinson to Lindy Lilien on June 4, 2018 for $1,750,000.