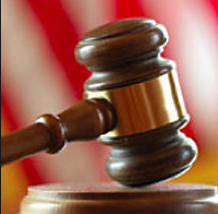 Eric Watkins, 26, of Bridgeport, pleaded guilty to mail fraud in connection with a stolen check scheme. The matter is being investigated by the US Postal Inspection Service and Greenwich Police, along with other local police forces in Fairfield County.
Watkins pleaded guilty before U.S. District Judge Arterton in New Haven on Wednesday.
Watkins was involved in a scheme with his cousin, Dayquan Jackson, also known as "Quan" and "DaeDae," in which Jackson and others stole mail from residences in Fairfield County throughout 2013 and 2014 in order to obtain either blank checks or credit card "convenience checks."
According to court documents and statements made in court, Jackson and others then used some of the stolen checks to buy cars, motorcycles and ATVs on the Internet.
Some of the stolen checks also were provided to "runners" who deposited the checks into their bank accounts.
Jackson and others then withdrew the funds from the accounts.
In December 2013, Watkins Fed-Exed a fraudulent check stolen from the mail of a Connecticut victim to an unsuspecting individual in New Jersey who had posted an ATV for sale on Craigslist.
Judge Arterton scheduled sentencing for February 19, 2015, at which time Watkins faces a maximum term of imprisonment of 20 years and a fine up to $250,000.
Watkins was arrested on August 22, 2014.  He currently is released on bond.
Jackson has pleaded guilty and awaits sentencing. The plea was announced by Deirdre Daly, United States Attorney for the District of Connecticut.
This matter is being investigated by the U.S. Postal Inspection Service, with substantial assistance from the Connecticut Financial Fraud Task Force and the Greenwich, Fairfield, Wilton and Bridgeport Police Departments, as well as law enforcement in New Hampshire.  The case is being prosecuted by Assistant U.S. Attorney Marc Silverman and Special Assistant U.S. Attorney Charles L. Rombeau.