Beginning 6:00pm on Sunday, Jan. 25 the Town declared a snow emergency. This means vehicles are not permitted to be parked or otherwise remain standing or stationary on posted Snow Emergency routes during a declared snow emergency and are subject to ticketing and immediate towing.
Off-street municipally-owned parking lots can be used for parking vehicles displaced from Snow Emergency routes, with the exception of the garage at Greenwich Town Hall and the lot at Greenwich Library.
List of Snow Emergency Streets

Central Greenwich
Amogerone Crossway

Arch Street
Benedict Place
Bolling Place
Brookside Drive
Bruce Park Ave
Bruce Place
Church Street
Connecticut Ave
Davis Ave
East Elm St
East Putnam Ave
Fawcett Place
Field Point Rd
Greenwich Ave
Grigg St
Havemeyer Place
Hillside Rd
Horseneck Lane
Hunter Place
Lafayette Place
Lake Ave
Lawrence St
LeGrande Ave
Lenox Drive
Lewis Street
Lexington
Locust Street
Maher Ave
Maple Ave
Mason St
Milbank Ave
Perryridge Rd
Railroad Ave
Ridge St
Sherwood Place
Shore Rd
Sound View Drive
Shore Rd
Steamboat Rd
West Elm St
West Putnam Ave
William St
Byram
Beech St
Byram Rd
Cedar St
Chestnut St
Church St West
Delevan Ave
Division St West
Hervey St
Kirby St
Mead Ave
Mill St
North Water St
Oak St
Pine St
Richland Rd
South Water St
Spruce St
Western Junior Highway
William Street West
Chickahominy
Hamilton Ave
Old Field Point Rd.
St. Roch's Ave
Pemberwick
Comly Ave
Pemberwick Rd
Moshier St
Glenville
Glenville Rd/St from Glenridge Rd to Pemberwick Rd
Riversville Rd from Glenville Rd, north to entrance to Glenville School
Cos Cob
Bible Street
East Putnam Ave (Field Rd to Diamond Hill)
Loughlin Ave
Orchard St
Relay Place
River Rd
River Rd Extension
Sinawoy Rd
Sstrickland Rd
Suburban Ave
Valley Rd
Riverside and Mianus
Hendrie Ave
North Sound Beach Ave
 Valley Rd
Old Greenwich
Arcadia Rd
Lockwood Ave
Sound Beach Ave
West End Eve
Other Areas
All municipal parking lots
---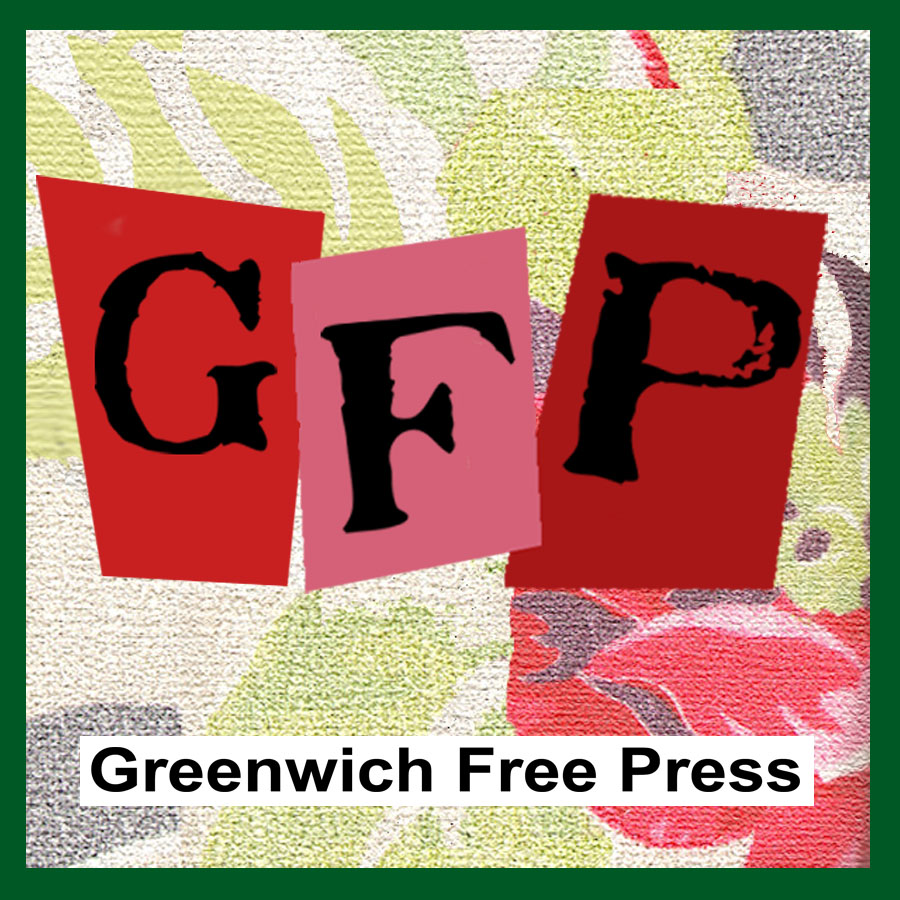 Email news tips to Greenwich Free Press editor [email protected]
Like us on Facebook
Subscribe to the daily Greenwich Free Press newsletter.