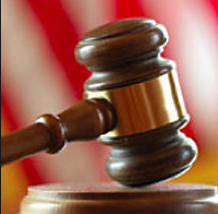 James E Neilsen, 55, of Norwalk, waived his right to indictment and pleaded guilty on Thursday in Hartford federal court to one count of wire fraud stemming from a Ponzi scheme that defrauded investors of more than $1.6 million.
According to court documents and statement made in court, Neilsen was a certified public accountant until he became inactive in approximately 2012.  Since at least 2006, Neilsen solicited and received more than $1 million dollars from numerous individuals to invest with Ulysses Partners, LLC, an entity in which Neilsen was a partner and chief financial officer, or Neilsen Financial Services, an entity that Neilsen owned and controlled.
Neilsen promised investors a guaranteed rate of return of 9 to 10.5 percent on their investment.  Neilsen told investors that Ulysses Partners or Neilsen Financial Services would invest their money in businesses or business ventures.  Instead, Neilsen used much of that money to pay back earlier victim investors and to make various personal expenditures.
The indictment and guilty plea were announced by Deirdre M. Daly, United States Attorney for the District of Connecticut on Thursday.
As part of the scheme, Neilsen submitted fabricated account statements to his victims, and also sent lulling emails to multiple victims.
Through this scheme, Neilsen defrauded victim investors of $1,663,641.83.  Neilsen's victims include his accounting clients, clients of his tax preparation business, friends and members of his family, including his 93-year-old great aunt.  His victims also include minor children beneficiaries of a trust established after their father's untimely death and whose trust monies Neilsen had authorized access to.
Neilsen was arrested on June 18, 2015, and is released on a $250,000 bond.  He is scheduled to be sentenced by U.S. District Judge Robert N. Chatigny on December 22, 2015, at which time he faces a maximum term of imprisonment of 20 years.  He also has agreed to pay restitution in the amount of $6,273,841.95, which includes additional monies owed to investors.
This matter is being investigated by the Federal Bureau of Investigation, the Greenwich Police Department and the Connecticut Department of Banking.  The case is being prosecuted by Assistant U.S. Attorney David T. Huang.