After a Covid hiatus, Greenwich is hosting hazardous waste day on Saturday, May 1 from 8:00am until 1:00pm in the Island Beach parking lot on Arch Street.
Patrick Collins, superintendent of Holly Hill, said residents should anticipate significant delays of up to 1 hour and 20 minutes because there hasn't been a hazardous waste day in some time, and because extensive Covid-19 precautions will be in place.
"We didn't do an event last year," Collins said. "We are asking people to be patient."
Please remain in your vehicle at the event.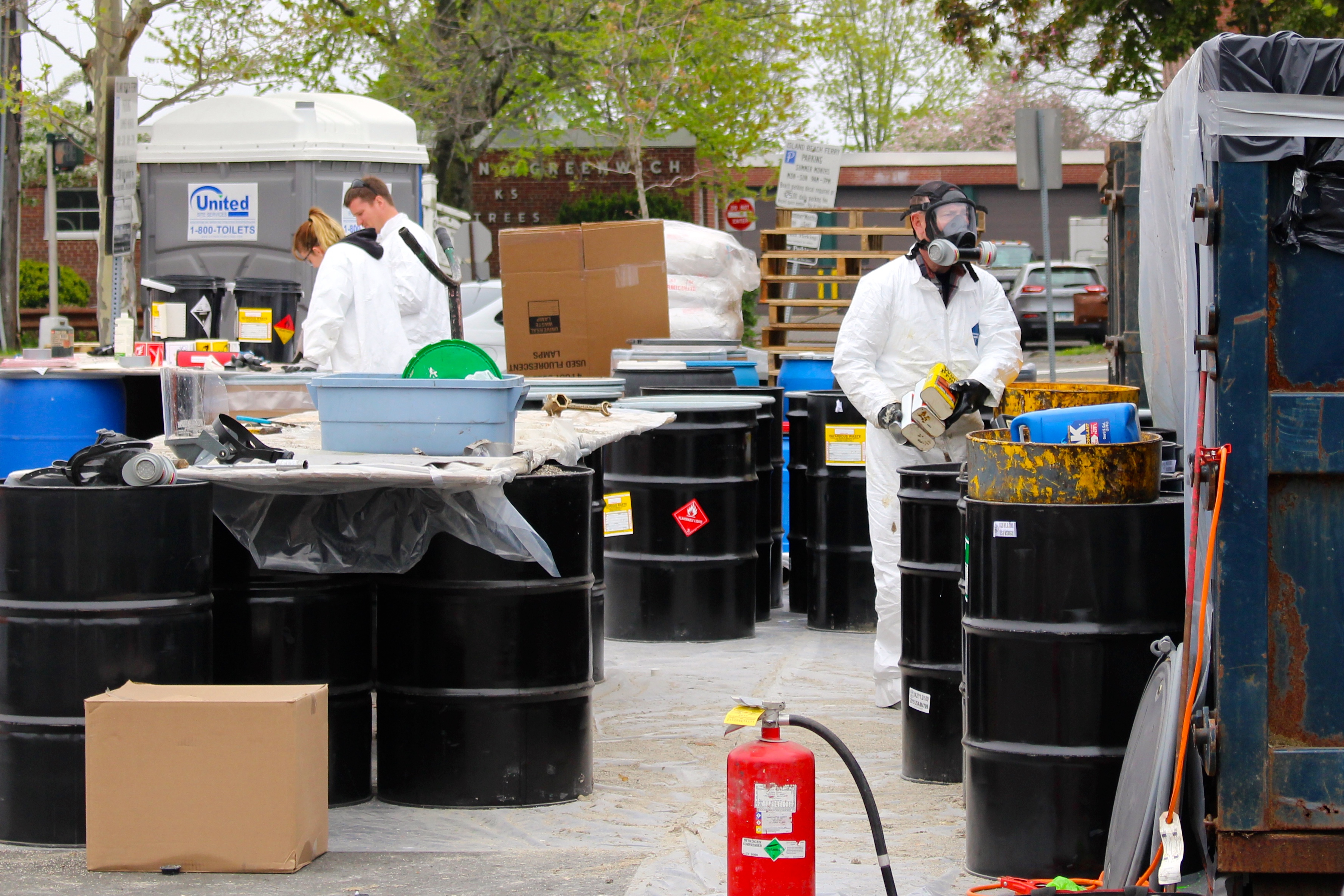 Collins noted that there are a number of towns with reciprocal agreements for their household hazardous waste days.
"Greenwich residents can go to 7 other municipalities throughout the course of the year," he said.
Still, this is a good opportunity to safely dispose of a number of items, including both oil based and latex paint!
Residents should bring proof of residency (a picture ID with current address).
Bring only residential generated household waste – no business waste.
Please use safe practices when handling wastes. Don't use the 'sniff' method to identify products.
Absolutely no smoking!
Please leave children and pets at home.
Contain any leaky products.
Sort and pack waste by type (read labels for incompatibility).
Do not mix wastes together.
Here is what is acceptable:
• Pesticides, insecticides, fungicides, weed killers and moth balls
• All paints, including both latex and oil
• Solvents, thinners, stains, paint strippers, varnishes, wood preservative
• Fuels, gasoline, kerosene, lighter fluid
• Degreasers, lube grease, antifreeze, brake fluids, carburetor cleaner
• Pool chemicals
• Oven cleaner, furniture polish, metal polish, photo chemicals
• Drain cleaner, spot remover, rubber cement, model glue, resins
• Unknown or unmarked liquids/solids/gases
• Other materials with flammable, corrosive, reactive or toxic properties
Call or visit the town's website for more information or about specific products.
(203) 869-6910 (Public Works)
or
(203) 622-7838 (Environmental Health)