It's been just four short months since Penny Goffman's Jolie GoTique first rolled through Greenwich's streets. Already, Goffman, a Greenwich mother of two young children, is collaborating with local businesses and nonprofits in unique ways.
The  Jolie GoTique, one of over 500 fashion trucks in the United States, bursts with trendy clothing and accessories for women and girls. The boutique-in-a-truck provides unique entertainment at private parties, fundraising events, and corporate lunch hours. Goffman also partners with local businesses including GlamBlow on Lewis Street, parking nearby for cross-promotion. Booking the truck is free. Any profits come from the sales she makes.
Goffman not only provides a variety of services, but a variety of clothing.  Her "gotique" features 30+ designers, mostly from New York City and Los Angeles.
"I hand select every item, and there's constant turnover. I get deliveries every day," Goffman said, adding that she doesn't sell designer lines that are on Greenwich Avenue and she usually stocks only one or two items in each size.
"Women shopping for a date night with their husbands appreciate that they won't see another person in the same outfit."
On being both a mom and a business woman, Goffman said, "There's no such thing as a super mom. It's just a matter of being very organized."
Through her business, Goffman has met countless mom entrepreneurs in Greenwich. "I've realized that moms don't need to feel guilty if they want something more, and that it's all right to say, 'I need some help," she said. "There are so many smart, sophisticated women in this town who are accomplished in their own right."
And although her merchandise is for women and girls, Goffman said men are intrigued by the truck. "The come on board because they want to check out the truck and often wind up buying something for their daughters," she said.
Goffman, who has a 4-year-old and 7-year old said the truck is named after her first-born, Jolie, who she reports is thrilled with her mom's business venture.
What's involved in operating a boutique out of a truck? Goffman said she simply went to the Town and applied for a permit to vend. She can park her truck at any metered space and puts money in the meter. That said, she always builds in extra time to find a parking space, and if she travels beyond the town line – recent destinations have been Rye and Scarsdale – she looks out for low bridges and uses an app called WAZE.com to find an alternate route if necessary.
In order to achieve the modern, sleek atmosphere she wants, Goffman's truck has many features that most trucks don't. Inside the gotique, there is pink carpeting, a spacious changing room, a set of stairs she can attach to the back, and a flat screen TV that she uses to display slide shows of her pieces. It all takes Goffman a good 20 minutes to set up.
"I've tried to create this whole experience – an experience of this glamorous, chic, modern boutique," Goffman said, adding that she elevates the experience by serving as a personal stylist.
"The response has been quite amazing. People are truly awed when they step inside," she said.
Goffman can be reached by email at [email protected] and by phone at 646-489-5039.
Follow Jolie GoTique on Facebook.
Follow Jolie GoTique on Twitter @joliegotique
See also:
Mom-trepreneurs Strike While It's Hot at Sip & Shop
---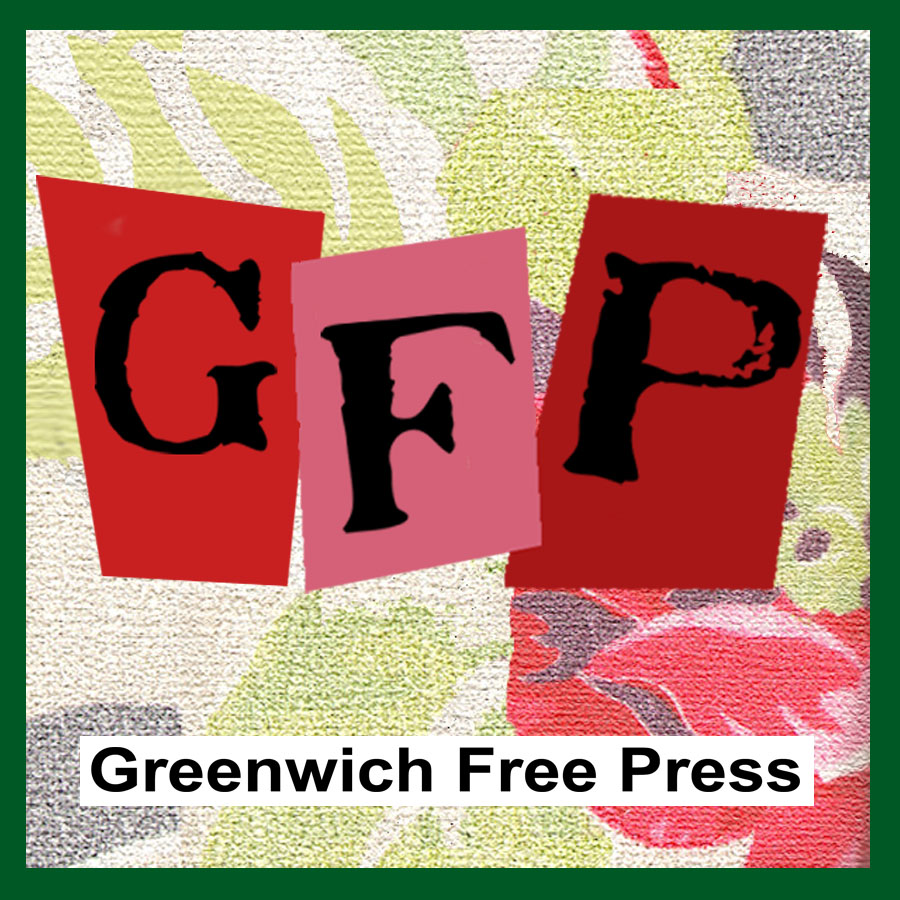 Email news tips to Greenwich Free Press editor [email protected]
Like us on Facebook
Subscribe to the daily Greenwich Free Press newsletter.