Alexandra Bogdanovic had an idyllic childhood growing up in Greenwich.
She recalls the hill where the Town Hall parking garage sits as the perfect sledding hill, and doing cannon balls off the pier at Island Beach.
After becoming a teenager and riding her bike everywhere, she went off to Manhattanville College, where she studied English and went on to work as a reporter in Greenwich and later in Virginia for over two decades. Along the way she met a fellow reporter she calls "Adam," though that is not his real name.
The pair met while riding semi-competitively in college. Later, the couple both covered the Hampton Classic Horse Show in 1996.
"We fell in love and asked our contacts if we could get married on the Grand Prix field. They not only said yes, but our wedding was documented for a reality TV show, A Wedding Story," Bogdanovic recalled, describing her fairytale wedding in 1997. "It was phenomenal. We even had a horse drawn carriage," she said.
Bogdanovic said she felt she was on her way to having it all. "I thought I'd found my soul mate. I expected the house with a white picket fence, children and even a summer house in the Hamptons," she said.
"People ask me all the time whether there were any signs?" she said of Adam's revelation two years into their marriage that he was transgender and had already started the process of becoming a woman, who she refers to as "Audrey," in her book Truth Be Told: Adam Becomes Audrey. She said that with hindsight, there might have been clues, but nothing stood out.
"He was male throughout our relationship, but by the time he told me, the transition was already under way," she recalled, listing steps in transition that included adopting a female name, dressing in female clothes and having electrolysis.
Recalling the day she learned Adam's secret, Bogdanovic said, "He didn't come out to me directly, but rather took me to his doctor and she told me. He said he had been scared to tell me. Then I found out I was the last to know," she said, recalling how mutual friends and her husband's family had learned the truth before her.
Bogdanovic said Audrey has since moved to another part of the country, and for a time she too moved away from the shared memories here in Greenwich.
"I took a good job with a suburban newspaper in Virginia," she said, adding that through support and encouragement of colleagues she decided to write her story. The writing and editing process took several years and the book was published in 2012.
"Back then the big story was about Chaz Bono," she said of former Chastity Bono, daughter of Sonny & Cher.
On Friday, April 24 at 9:00pm on ABC, Diane Sawyer will air her interview with Bruce Jenner.
"Now the big story is Bruce Jenner. When it comes to the celebrities, the media gobbles it up, but there are so many stories of people effected in the LGBT community, and especially transgender community who struggle to get their stories told and not be discriminated against," she said. "There are parts of the country that are less progressive and open minded, but even in New York City, there are a lot of hate crimes perpetrated against the LGBT community."
"They have nothing to lose," Bogdanovic said of celebrities like Bruce Jenner and Chaz Bono. "They are financially well off and can afford the best doctors and surgery to fully transition," she said. "I'm guessing it is very expensive," she continued. "Not everyone fully transitions."
Bogdanovic said she wishes society wasn't so celebrity-obsessed. "If it helps promote tolerance and spread awareness, that's fantastic," she said of the Diane Sawyer interview.
As for her own story, Bogdanovic said she felt colossally betrayed and colossally used by her ordeal. "We'd been together ten years, when you factor in dating, engagement and marriage," she recalled. "My whole life as I knew it and thought it would be, got turned on its head." Having lost friendships and enduring a grieving process of a person who was not dead, Bogdanovic said so often the emphasis is on the person transitioning and less on the impacts on family and friends.
"As a journalist, I've covered a lot of horrible things — homicides, suicides, crashes, courthouse shootings — but all of that paled in comparison to telling my own story," Bogdanovic said. Having returned to Greenwich from Virginia, Bogdanovic is completing her studies to become a paralegal.
"At the end of the day I  had no choice but to pick myself up and dust myself off," she said, before looping back to the topic of transgender people. Bogdanovic recommends both National Center for Transgender Equality and Human Rights Campaign as resources for the LGBT community.
Visit Bogdanovic's author website for Truth be Told: Adam Becomes Audrey. The book is has won multiple awards, and most recently was a Beverly Hills Book Awards 2015 finalist.
---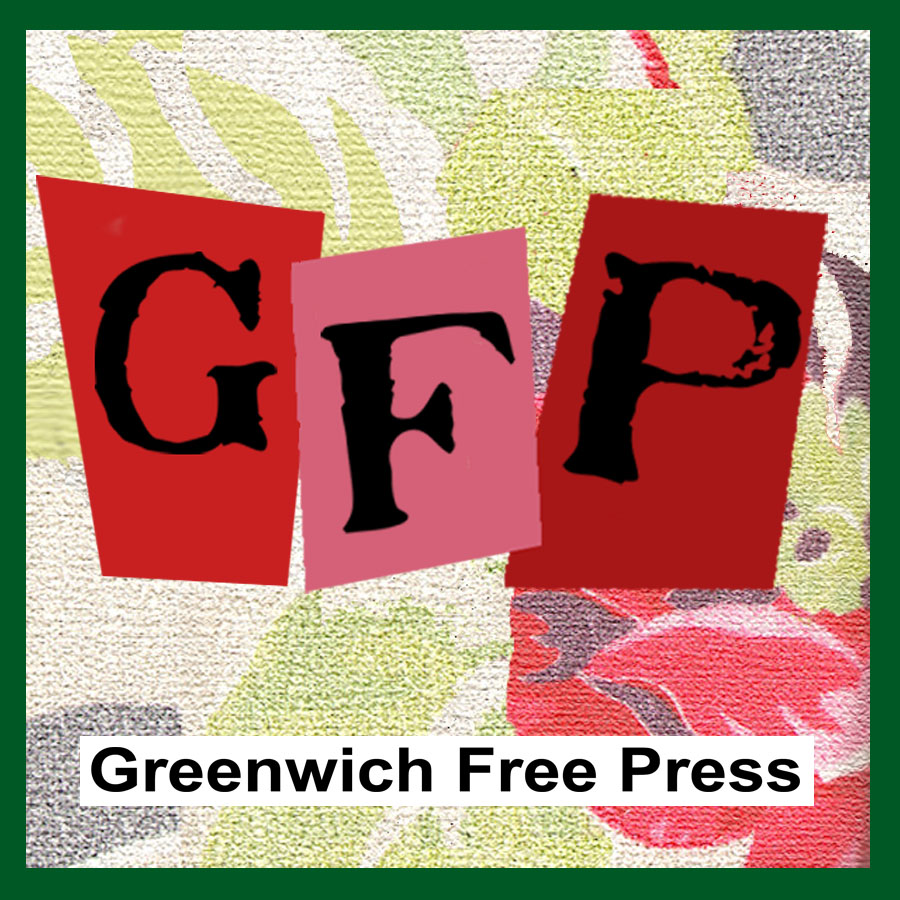 Email news tips to Greenwich Free Press editor [email protected]
Like us on Facebook
Twitter @GWCHFreePress