John E. Green, a lifelong resident of Cos Cob, peacefully passed away with family by his side at Stamford Hospital on January 9, 2023. He was 89.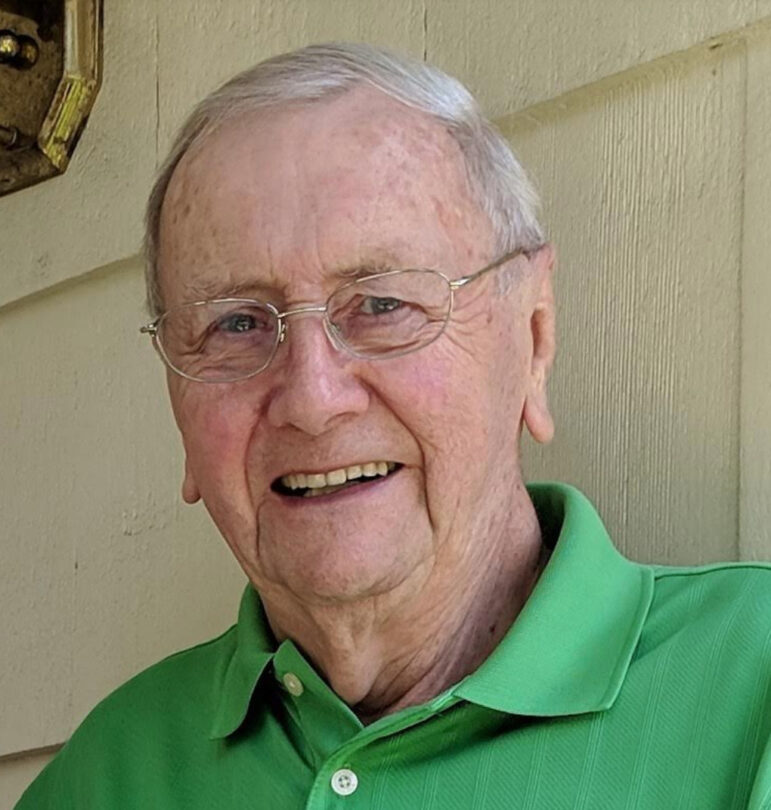 Born March 13, 1933, to Albert and Margaret (Wright) Green. He grew up in Cos Cob, sang in the Christ Church choir for 8 years, attended Cos Cob Grammar School, Greenwich High School, and then studied to become an electrician. He was with the IBEW local union #3 for 70 years. In addition, he was a Cos Cob volunteer firefighter, served in the Air National Guard of New York and the Reserve of the US Air Force from 1952-1955, US Army from 1957-1959, and was a past Grand knight for the Knights of Columbus.
He married the love of his life, Marie Jagodzinski, in 1957 and they raised four children. John was an avid outdoorsman and enjoyed hunting, fishing, and boating. He was an enthusiastic golfer and played in Greenwich, Stamford, Massachusetts, and Florida.
He was pre-deceased by his parents, sister and his daughter, Debora (Green) Lucia. He is survived by his wife Marie of 65 years, son-in-law, Anthony Lucia, daughter Karen (Green) and Ted Winslow, son Brian and Laura Green, son Darrin and Stacey Green; and grandchildren Christopher Lucia, Gregory Lucia, Kelly (Lucia) and Michael Coco, Katherine Winslow, Jenifer (Winslow) and Jeffrey Ferguson, Brian Green, Ashley (Green) and John Sullivan, Justin Green, Jonathan Green, Michael Green, Tommy Green, Jason Green and great granddaughter Eleanor (Ellie) Ferguson.
In lieu of flowers, please consider donating in his memory to the: American Lung Association.
Family will receive relatives and friends for a visitation on Monday, January 16 from 2:00 pm to 6:00 pm at Bosak Funeral Home, 453 Shippan Ave, Stamford, CT. A Funeral Service will be held at 10:00 am on Tuesday, January 17 at the funeral home. His burial will follow to St. Mary-Putnam Cemetery in Greenwich, CT.