Father coaching son is a classic tale, whether on a baseball diamond, hockey rink, or football field. At Bruce Park Sports, Tom and Mark Bisanzo take the relationship to a new level. Tom wasn't just Mark's baseball coach. He coached him into the family business as well.
Tom Bisanzo founded Bruce Park Sports, currently at 140 Mason Street, on March 15, 1971, and has owned and operated it with his family ever since.
Tom originally opened the store because he wanted to provide the people in Greenwich with a "local, reputable, courteous place for them to go whenever they had sporting good needs."
While Tom is still there almost every morning until mid-afternoon, it's his son, Mark who is really carrying on the tradition.
Mark graduated from Boston College in 2005, and originally went into finance, but eventually realized what he really wanted to do was help run the store. He became the CEO of Bruce Park Sports in 2007, with a number of his other family members contributing as well. His mother, Susan, is the Chief Financial Officer, and both his brother (Chris) and sister (Catherine) have all helped out at the store over the years.
While he did give bond trading a try, Mark's true passion has always been sports, so he decided to combine that with his business education and years of experience learning from his Dad as a "seasoned merchant" by joining the store.
You can tell Mark found his perfect role. He is dedicated to providing every customer with the best experience possible, and points out in his small office that there's "nowhere for him to hide."
Either he or his Dad, Tom, are always there during business hours, and even when he's not in the store, Mark's always accessible by e-mail.
With retail at its core, Bruce Park Sports is a reliable source for sporting equipment and team apparel. But they also install basketball hoops, ping-pong tables and trampolines.
A more recent focus is a custom embroidery service, which is popular for team uniforms and jerseys.
But it's that level of accountability, and the way Mark works to "take every excuse away," that makes Bruce Park so special and unique.
They transitioned from selling sporting equipment for adults to primarily being focused on kids' sports equipment now, mainly carrying necessities for team sports and town leagues. Mark said that there are still a few items for adults, like workout clothes, high-end lacrosse sticks, and paddle racquets, but other than that most of the items in the store are geared toward the 5-13 age range.
The employees are mostly local, and all have experience playing sports, which is helpful when customers come in with specific needs or questions. One salesman might not have played that particular sport or know the answer, but one of his coworkers certainly does, and at Bruce Park Sports, they work very much as a "team." The main goal is to help the customer get whatever it is that they need, even if they may not have it.
That all goes to the approach that Mark picked up from his Dad. If a customer comes in looking for an item that he doesn't have, Mark will either figure out how to get it, or call around to local stores and help the person find it.
Other stores like Rink and Racquet and Outdoor Traders are definitely competition, but they all have a reciprocal relationship, and work to keep the business in town instead of having people head off to bigger chains like Modell's or Dick's Sporting Goods, where they might not get the same level of personal attention and customer service.
Mark was quick to point out that "local doesn't necessarily mean more expensive," it just means they're more dedicated to the community. That might explain why some of Bruce Park Sports biggest clients are Greenwich Youth Lacrosse, Rye Youth Soccer, and a number of other local football and baseball teams throughout Greenwich, Rye, and Armonk. The store handles their uniforms, team apparel, and league equipment.
They are also starting to put more emphasis on their customized embroidery services, offering to help corporate clients design and produce sports products displaying their logo. That's where Mark's Bruce Park Sports vest came from.
Now that spring is finally coming (hopefully), the store is sure to get more busy, but if you're in the area, stop by and be sure to say Happy Birthday  – the store turns 44 on March 15.
---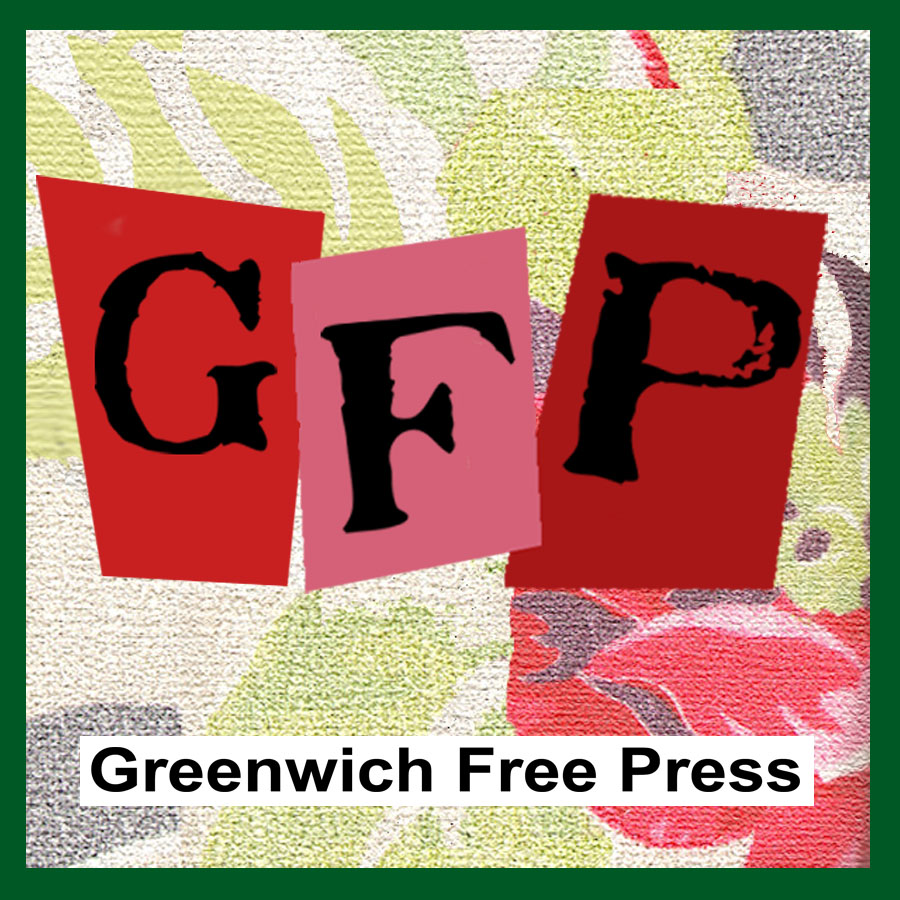 Email news tips to Greenwich Free Press editor [email protected]
Like us on Facebook
Twitter @GWCHFreePress