Reached by phone, Louis Promuto, who opened the Sunset Grille 20 years ago in Norwalk with his father, said that as long as he can remember, patrons have accidentally dropped personal possessions into the water under the restaurant deck.
Perhaps distracted by the seafood and the intense pink sunsets, items including iPhones, watches and keys vanish in a heartbeat.
On the night that Nick Coletti and his girlfriend Ale Fernandes lost something in the dark water under the restaurant deck, Louie recalled that the stunned look on Ale's face was compelling.
Ale, who had accepted Nick's proposal just weeks earlier during a visit to her family in Brazil, had suggested to Nick that they have dinner at the Sunset Grille.
Nick and Ale had been together for a year, having met at a church function through a friend of Ale's. Nick, who is a special education aide at Western Middle School, was doing a project for his master's degree.
As Ale describes it, "He was instructed to experience a cultural event and so he came to our church service." Since meeting, the couple enjoy doing jui ditsu together, in addition to going to the beach and playing basketball. But only after the pair have finished all their homework. Ale too is a student. In her case she is studying at NCC to become a teacher.
"He asked my dad if he could marry me on August 25 during our visit to Brazil," Ale said. "He was so proud of the ring. He'd gone into the city to buy it. It was so special."
Ale said that on the Sunday before heading to Sunset Grille for seafood and spectacular sunset viewed from the restaurant deck, the couple had spent the entire day doing homework.
Little did Ale think that in a matter of hours, restaurant owner Louie and manager Vinny would be in the wet sand under the restaurant deck with flashlights.
Sunset Grille, which is seasonal and closed now for the off months, affords incredible views of the sunset at Norwalk Cove Marina near Calf Pasture Beach.
"There was a band playing," Ale recalled. "I remember asking the waitress if we could sit closer to the water. I put my purse down on the floor and thought to move it away from the edge. We ordered our food," she continued, mentioning that the diamond engagement ring was still a little loose on her finger and she was intending to have it sized.
"The ring came off of my finger and I thought it fell on the floor," she said, adding that the decking had gaps between the planks.
"It went straight through the gap and I panicked. Nick could see the look on my face and asked what's wrong. All the people in the restaurant saw I was looking for something and thought I was looking for my key or something, but when they realized it was my engagement ring, they all helped us look for it."
According to Louie, the ring fell into the water at high tide. "I had an idea there was a good chance I could find it in low tide later that night," he recalled.
In the moment, Nick told Ale not to worry, and offered to buy a new ring.
"We stayed for dinner. It was a very sad dinner," Ale said, adding they were on their phones calling Norwalk Police to have the loss recorded for insurance purposes. "Before we left we thought, you never know what might happen, so we left our phone number with the restaurant staff," she said. The couple went home to continue school assignments.
Around 10pm the phone rang. It was Louie.
"We drove straight back to the restaurant," Ale said. "They were all very excited to see who had lost the ring when we arrived."
"Nick proposed to me again that night at the restaurant," Ale said. "I was super happy. Finding something that you lost ….it made our day."
For his part, Louie said, "I told the cops doing the police report that I thought I might find it. She was very sweet," he said of Ale. "When I called to tell her I found it, she was so happy."
"Another ring was not going to do it. They seemed like a very special couple. It was more than just a ring to her, it was his love to her," Louie said.
The couple are planning their wedding for next summer.
"This proved to me it wasn't just a lucky thing, but this is my miracle ring," Ale said.
---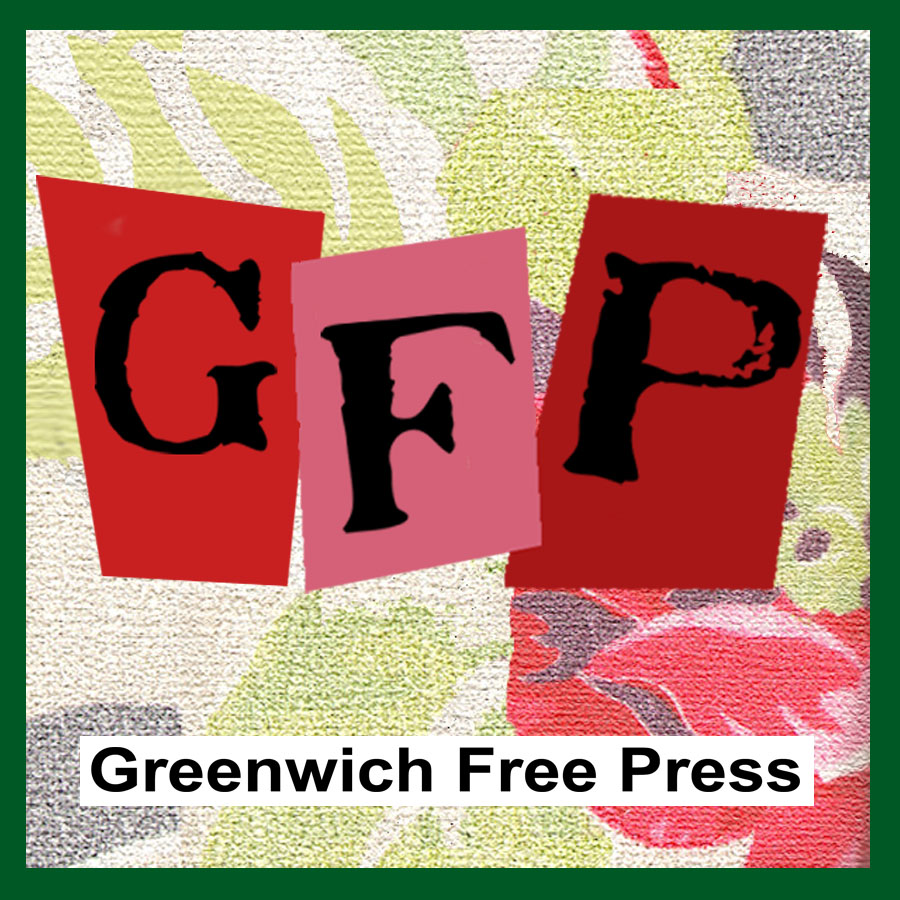 Email news tips to Greenwich Free Press editor [email protected]
Like us on Facebook
Twitter @GWCHFreePress