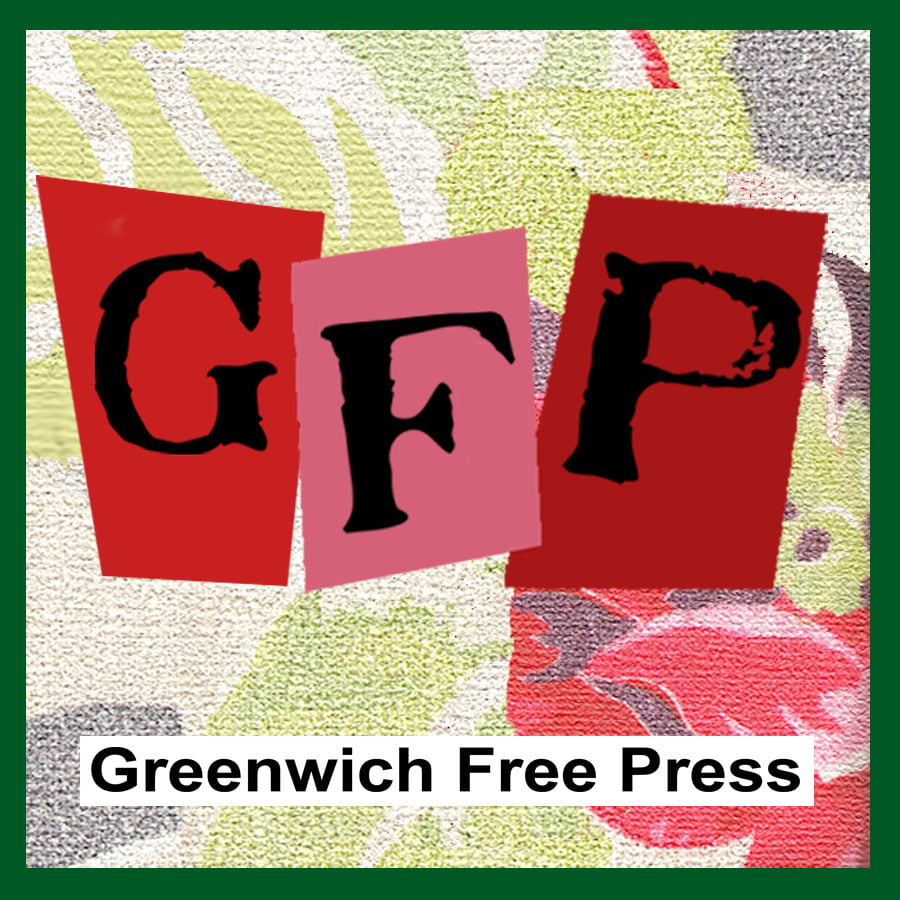 LETTER TO THE EDITOR POLICY UPDATE
Submit letters to the editor to
[email protected]
and include your address and phone (not for publication). We require that letter writers submit their own letters rather than funnel them through a third party. No anonymous letters will be published. We do not require an "exclusive" on letters. You own your words. We encourage letter writers to submit their letters to multiple media outlets. During election campaign season, we will announce a hard deadline typically a week before election day. Due to the volume of letters we receive, it is no longer possible to publish every letter regarding candidates.
UPDATED POLICY FOR AUG 17, 2021 SPECIAL ELECTION AND NOV 2, 2021 MUNICIPAL ELECTION:
GFP will accept for consideration submissions of letters to the editor in support of candidates for State Senate, 36th district for three weeks: Timeline: • Accept letter to the editor submissions for consideration beginning July 22. • Deadline to submit is Aug 10 (one week before election) For the Nov 2, 2021 Municipal election of First Selectman, Selectman, Tax Collector, Town Clerk, Board of Education, Board of Estimate and Taxation, Board of Assessment Appeals, and Constable, letters will be accepted for consideration for three weeks: • Accept letter to the editor submissions for consideration beginning October 5, 2021. • Deadline to submit is Oct 26 (one week before election) Note, not every letter submitted will be published as in the past, as it became an unwieldy task. We will select a few each week.
Instructions: Send text of letter for consideration into the body of an email to [email protected] – not as an attachment. Include your name, tel and address. (Only your name will be published).
---
Since launching in April 2014,
Greenwich Free Press
has grown steadily, becoming a force in independent news coverage. We publish exclusively online, which is increasingly how people access news. Our circulation is measured in impressions (page views) and unique visitors. Google Analytics tells us how many people are on the site and what they are reading in real time. This gives us a good idea of what readers are interested in.
All Greenwich. All the Time. And readers won't find stories about other towns or cities either.
At a time when small-town news is increasingly underfunded, and trusted local publications have shuttered or been absorbed by larger conglomerates, GFP remains independent and is free to read.
GFP is a small operation, which means we can't cover all of the news. But we offer coverage you won't find elsewhere. We strive to be fair and balanced, covering all sides of local politics and regularly running Letters to the Editor. If you would like to submit a letter, or share a tip with us, please email [email protected].
Greenwich Free Press was founded Leslie Yager, who has lived in Greenwich off-and-on since 1979. For many years, Yager volunteered in Greenwich Public Schools including Central Middle School, Greenwich High School, and Julian Curtiss, where she served as PTA President when the school was cited for racial imbalance and reinvented itself as a magnet school. Yager received her BA in Urban Studies from Connecticut College, and has a graduate degree in US History from University of London and a MS in Communications from Boston University.  She is the dog mom of Curly and Roger, both rescues, and the mother of a proud Greenwich High School graduate.
Where else can you find GFP? We offer a free daily newsletter subscription for 6:00am email delivery. To sign up, just click here (there is also a subscribe field on the home page).
You can also view past issues here. 
Join our thriving Facebook community by liking our Facebook page here or following on Twitter at @GWCHFreePress. Find our photos on Instagram at @greenwichfreepress
Can you advertise with GFP? Yes! We would love to work with you to create custom advertisements to reach our dedicated hyper local Greenwich audience. Ads live on the GreenwichFreePress.com home page and appear in the daily GFP newsletter.
Advertisements are our only source of revenue and allow us to continue our mission to provide local news for the Greenwich community. Pricing and scheduling are available upon request. Advertisers receive campaign reports with a tally of impressions, hovers and clicks, as well as where the clicks originate from!
Please email [email protected] for more information.
Our House of the Week feature has become increasingly popular. We will feature your house for sale as a piece of featured content with all your photos and text, then fe-feature it and blast it out on Facebook and Twitter each time you schedule an open house or change in price until it is sold.
Please email [email protected] for more information.
Internships at GFP? GFP regularly hosts college interns and students from Greenwich high schools who receive photography and journalism mentoring and training. Each spring we host 8 to 10 Greenwich High School students through the senior internship program. We love working with students who care about their community and enjoy uncovering local stories — including restaurant reviews for our Cardinal Critics series! If you'd like to learn more about interning with GFP, please email [email protected] Hint: Don't have your mother contact us.
How else can you support GFP? You can help local, independent journalism thrive by subscribing to our newsletter, sharing our stories on social media and recommending our website to friends and family! Every new reader helps us grow and compete in an online climate where local news has to fight against cat videos and celebrity gossip in your social media feed.
And please — turn off your ad blocker! Reporting the news is expensive, time-intensive work, and while ads may be annoying, they help us pay our bills and keep reporting on the local news you enjoy every day.
Cardinal Critics
In 2016 Kai Sherwin created a team of GHS students who reviewed local restaurants. Since then, each spring a new crop of students assume the mantle of "Cardinal Critics," fanning out across town to visit eateries. To request a visit from Cardinal Critics, contact GFP editor
[email protected]
---