Sam Bridge Nursery & Greenhouses is now home to the winter Greenwich Farmers Market, and the warm sunny greenhouse lends itself perfectly to the task.
Fans of the farmers market in Horseneck Lot have been streaming up North Street since the Saturday market launched on Jan 20, reconnecting with several of their favorite seasonal summer vendors.
On Jan 27, Jason from Four Mile River Farm in Old Lyme, was at the market with a variety of beef, pork, chicken and prepared foods.
"We try to do something different in the winter. That's when we have time to experiment a little bit," he said. New items included pork cutlets, beef cutlets, country gravy made with Four Mile River Farm's breakfast sausage, all beef meatballs and, our favorite, "Pork Candy."
In addition to the popular beef jerky varieties including Raging Cajun and Teriyaki Beef jerky, on Saturday Jason was giving away samples of pork candy, which was a huge hit.
"The pork candy is smoked but not as long as the jerky and it has brown sugar. It's sweet!" Jason said.
On Saturday, Feb 3, Four Mile River Farm will be back with barbecued smoked pork ribs just in time for the big game. "It's a rack of St. Louis Style ribs," Jason said, adding that there will be limited quantities, so arrive early.
Jason, who is a regular face at the summer farmers market at Horseneck Lot, said the winter market at Sam Bridge operates under a different set of guidelines because is private.
Whereas the market in Horseneck Lot is a "Connecticut Grown" sanctioned market under the CT Dept of Agriculture, the Sam Bridge Market is able to feature a broader choice of vendors.
---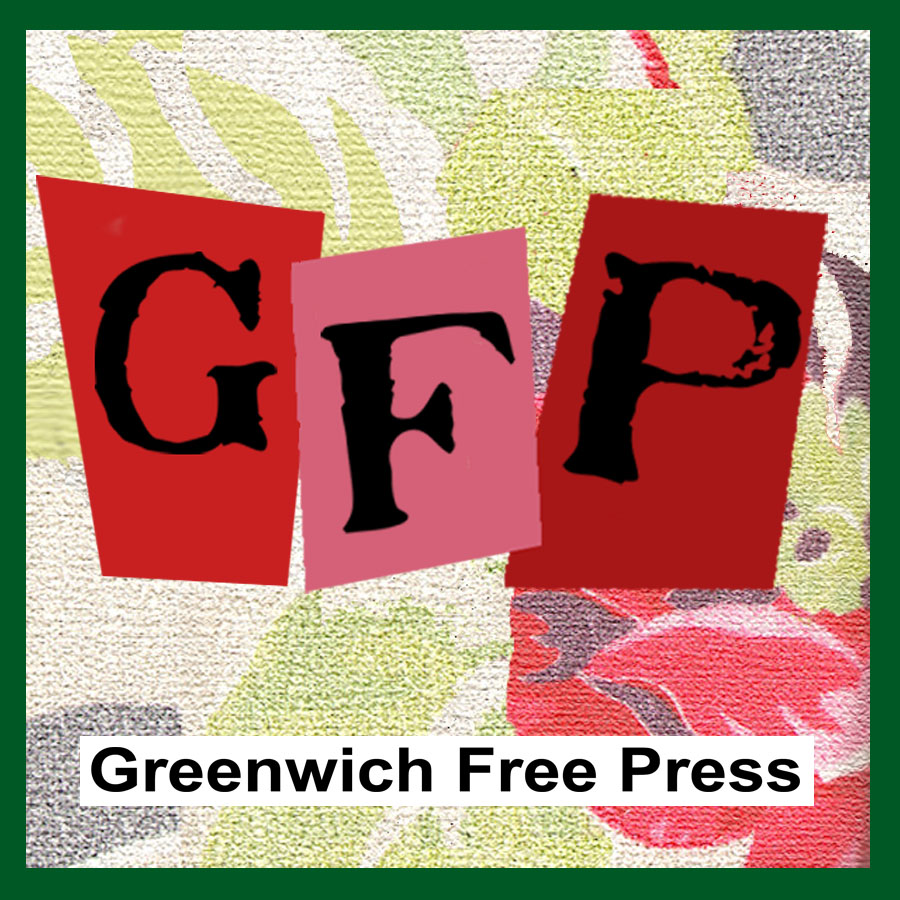 Subscribe to the daily Greenwich Free Press newsletter.
---
Nick Bridge, who organizes the farmers market, said every guest gravitates to his family's vintage truck on display with its original sales receipt taped to the window. At $1,668.76, the it served as the only truck for the business back in 1948, when his great uncle and grand father were in charge.
"It was their primary truck until 1984,"Nick said. "Later we had it cosmetically restored. More recently, I had it mechanically restored. It fires right up. It runs good."
At Sankow's Beaver Brook Farm, Victoria was doing a brisk business selling cheese, milk, chicken and lamb. She said their soups have been super popular."The turnout has been twice as good as we expected," Victoria said.
She also has fresh Bolognese sauce, delicious over pasta.
Victoria said on Feb 3, Sankow's will have sausage, just in time for the big game.  She said there will also be a game weekend pesto specials with one for $6.00 and two for $10.
Over at the Stony Creek Ocean Farm table Nick Pastore, who operates out of Branford said the recent deep freeze has left the Sound too icy for his boat, but soon he'll be back with clams and oysters. In the meantime, Pastore, who is also an avid woodworker has found his cutting boards and wooden spooks to be popular sellers.
At Two Guys from Woodbridge Allie Miller was selling a wide variety of hydropinically grown greens including nutrient rich and flavorful micro and mescalin mixes.
There were also dandelion greens, sunflower shoots, baby Arugula, water cress, baby red choi, curly red leaf lettuce, Frisée, and a variety of lettuces.
And then there was the Stinging Nettles! Yes, they were delicious as promised, steamed and add a little bit of butter. But don't pick them up with your fingers. Use tongs!
Dominic Francia, a regular customer, arrived for containers of baby Kale and baby Broccoli. "I make fruit smoothies with blueberries and strawberries. Then I put in baby Kale and baby Broccoli. I also put in a handful of sprouts when I'm making scrambled eggs. It's a good way to get your greens in your diet," he said.
At On the Rocks Farm, Bill Pieragostini and his daughter Maili were selling fresh eggs for $7.00 a dozen.
Pieragostini said Sam Bridge sells  tomato sauce, maple syrup, honey and eggs year round.  Though he has loyal customers who source his eggs from Sam Bridge in the winter, it's been nice to see them in person.
Rounding out the mix was Wave Hill Breads with a variety of handcrafted breads and treats made from organic whole grains milled at the bakery in Norwalk.
The winter farmers market at Sam bridge runs Saturdays from 9:30am – 1:00pm through mid-March.
Four Mile River Farm
Beef, Pork, Chicken and Prepared Foods
info@formileriverfarm.com
Sankow's Beaver Brook Farm
Lamb, Chicken, Cheese, and Prepared Foods
Stony Creek Ocean Farm
Clams and Oysters
Two Guys from Woodbridge
Salad Greens, Microgreens, Edible Flowers
On the Rocks Farm
Wave Hill Breads
At Wave Hill Breads believes in making delicious, artisan bread with ingredients your grandmother would recognize including organic whole grains milled at the bakery in Norwalk.
orders.whb@gmail.com